The Council of Ontario Construction Associations' (COCA) annual Construction Day at Queen's Park in Toronto focused on ensuring the government is committed to implementing the prompt payment regime and adjudication process by the Oct. 1 deadline.
The lobby day involved a number of meetings with various MPPs, departments and ministries followed by a reception.
"In the meetings we pressed for the implementation of prompt payment regimes and the adjudication system as prescribed in the Construction Act for the Oct. 1 date that we've been promised and have been anxiously awaiting," explained Ian Cunningham, president of COCA.
"The highlight of the day was the attorney general's remarks at the reception when she committed the government to implement those two things on Oct 1. It was a hard commitment to the implementation of the payment regime and the adjudication system. Hopefully this is the last time we will be at Queen's Park talking about the lien act and prompt payment."
At the reception, Attorney General Caroline Mulroney said since being appointed, her office has focused on implementing key aspects of the new and modernized Construction Act.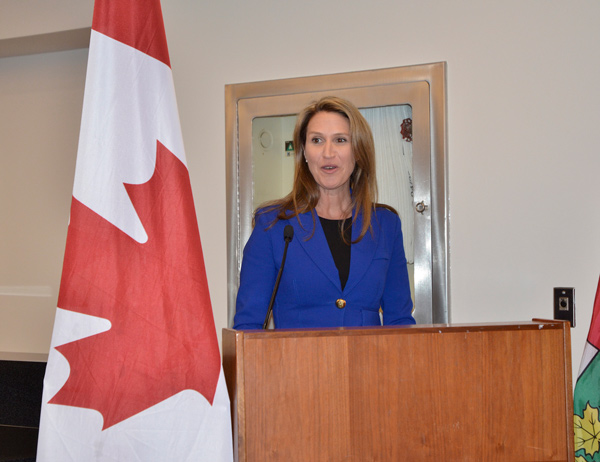 "Our government is a staunch supporter of the improvements that this new framework will bring to Ontario," said Mulroney. "With prompt payment, we are providing contractors and subcontractors clarity and certainty around when to expect payment, something fundamental that many other sectors take for granted. The new adjudication process will make the dispute resolution process faster and simpler and in turn prevent unnecessary delays on construction projects."
She recognized the industry is closely watching the designation of the Authorized Nominating Authority (ANA) for the adjudication process.
"I was very pleased for my team to issue the call for applications for ANAs," Mulroney stated. "Our fair selection process will evaluate the quality, the knowledge and the experience of entities that apply for the ANA designation. The industry is counting on us and we take the responsibility seriously. I know that I don't have to tell this room that we are all eager to see these changes come into force on Oct. 1 of this year."
A big part of the day was meeting with new MPPs.
"There are about 75 new MPPs and our focus was to introduce them to COCA and to inform them about the importance of implementing the payment regime and the adjudication system," said Cunningham.
"This has been a 25-year journey for COCA in terms of our efforts for amendments to the Construction Lien Act and we've been lobbying for prompt payment legislation since 2011."
NDP MPP John Vanthof also said a few words at the reception. He recalled after being elected in 2011, prompt payment was one of the first issues he was versed on.
"I'm a dairy farmer by trade and I couldn't believe it. You do a job, you get paid and that's not what was happening. It certainly hasn't been a prompt process," commented Vanthof. "There are a lot of things we disagree with the government on, but on this one…we are solidly in favour and have been for a long time. You bid for a job you need to be paid on time. You're not someone's bank, you're someone's builder."