In the fallout created by COVID-19, the Ontario Association of Architects (OAA) had to take decisive action to maintain its continuing education program.
Like many other professional, trade, and industry associations, as well as private businesses, the OAA has been offering webinars and conducting online presentations instead of in-person meetings and conferences.
Transitioning its continuing education program to a virtual format, however, was more than simply providing a value-added service for its members.
In keeping with its mandate to ensure the protection of the public, the continuing education program is mandatory and architects are required to attain 70 hours in 'structured' and 'unstructured' learning categories within a two-year cycle which runs from July 1 to June 30.
Non-practicing architects need to obtain 35 hours, with no structured minimum requirements. Licensed technologists must also log 35 hours, of which a minimum of 12 must be structured learning.
In the case of sessions led by third parties, members are responsible for recording their hours on their transcript (on the association's web page). For OAA-sponsored events, including the webinar series, the association records those hours on their behalf.
Failure to complete their hours can result in fines and the possibility of disciplinary action.
While it might be an exaggeration to suggest COVID-19 threw a monkeywrench into the continuing education program and the two-year education cycle, the OAA had to make some fast-moving adjustments.
One of the consequences of the pandemic was the cancellation of its annual conference which had been scheduled for last May in Toronto, says the association's first vice-president of education, Agata Mancini.
"The conference includes a good portion of continuing education seminars and events, and many members rely on it to fulfil their ConEd requirements."
Attendees can obtain up to 17 continuing hours by participating in events, tours, and other sessions, she explains.
"Cancelling this year's conference was definitely not the way I expected to begin my role as VP", says Mancini, who just assumed the newly created role in January.
Once it became obvious this year's event wasn't going to happen, the OAA Council (the association's governing body), its comprehensive education committee, and staff worked quickly to find an alternative method to deliver education to members, she says.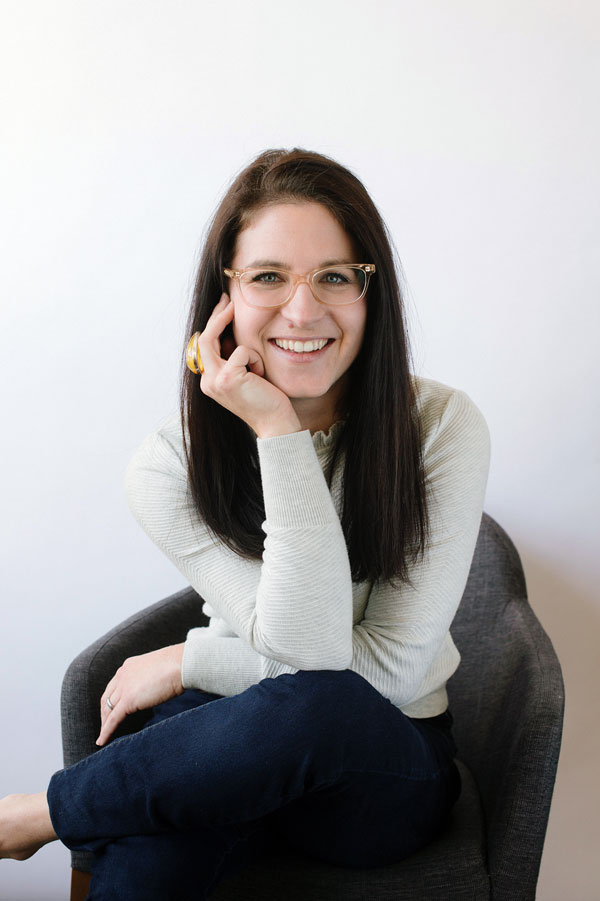 Those efforts led to the creation of a webinar series, which includes biweekly 1.5-hour webinars, held over Zoom, comprised of sessions adapted from the cancelled conference as well as seminars delivered by other speakers.
The webinars are intended to ensure members can access high-quality education from "world-class" speakers, as well as meeting their continuing education requirements, she says.
But the changeover wasn't entirely an easy process.
"Finding the right people to provide the expected high-quality educational experience over distance learning was the big, overriding challenge."
Out of the 70 presenters scheduled for the terminated conference, only about 30 were on board for adapting their lesson digitally. Another challenge was to obtain the right presenters who could deliver the expected learning experience to members, she says.
That objective was achieved by issuing a call to the OAA's own members and through social media. Another challenge was quickly mastering videoconferencing technology like Zoom and working with the approved speakers to adapt their presentations.
Some of the sessions held to date include low-energy heritage building retrofits, handling workplace discrimination and harassment, and a case study of a retrofitted Toronto building.
Participation was a little slow at the beginning of summer. But that rate has been increasing and a seminar on energy code basics at the beginning of November attracted more than 160 viewers, she says.
In tandem with the conversion to an online learning program was the decision to extend the current two-year cycle—which normally would have ended at the end of June—to the end of this year to give members time to earn their credits.
At the same time, the next education cycle will be shortened to 18 months. It commences Jan.1 2021and will conclude on June 30, 2022. This is intended to harmonize with provincial/territorial regulators who will also be seeking to return to the original July 1-June 30 cycle.
Regular email notices and social media posts about the condensed period are regularly sent to members. To accommodate that condensed period, members can start earning credits now, she says.
Asked about what changes or evolution in the OAA's continuing education program can be expected, Mancini says that "some exciting things are in store".
Digital education has helped "level the playing field" in terms of accessibility and the association continues to expand this model in the future, she says.