Today's project owners working in the P3 sector have an increasingly broad set of procurement tools to get projects done but that wealth of options does not necessarily make for easier solutions, delegates attending a recent P3 conference heard.
In fact, panellists at the Nov.17 session at the CCPPP Conference said, with projects ever more complex, owners often struggle to find a "sweet spot" as they ponder what procurement model – or even combinations of models – to employ on a new project.
The conference was presented via live-stream by the Canadian Council for Public-Private Partnerships. Assembled for a session billed as The Procurement Toolkit were Terry Burgis, senior vice-president at Kiewit Canada; Australian Kate Borg, program director, Alliance and P3 with WSP; David Hubner, vice-president, transportation and utilities with Infrastructure British Columbia; and Laurie Mahon, vice-chair, CIBC Capital Markets based in New York City.
Project teams are resisting taking on the abundant risk owners are asking them to accept, which results in few bidders and so owners react by accepting more risk, which leads to less innovation. Meanwhile, the more innovation there is, the less certainty there is, and the more difficult it is to draw up a workable contract, said Mahon.
"As I look at the world from a financing point of view, an asset owner's risk point of view, from a surety perspective, whatever gets us to the place should result in a fairly standard-form construction agreement," she explained.
"If we start monkeying with this process too much, we're going to find ourselves in a situation where banks aren't going to lend money, sureties are not going to put up bonds, unions aren't going to know how to develop project agreements."
The panellists compared notes on traditional P3s, progressive design-build and Alliance models and introduced such offshoots as delivery partner and the competitive collaborative model during the session. Progressive design-build encourages high levels of collaboration between the owner, designer and builder as the design is developed step by step, Burgis explained.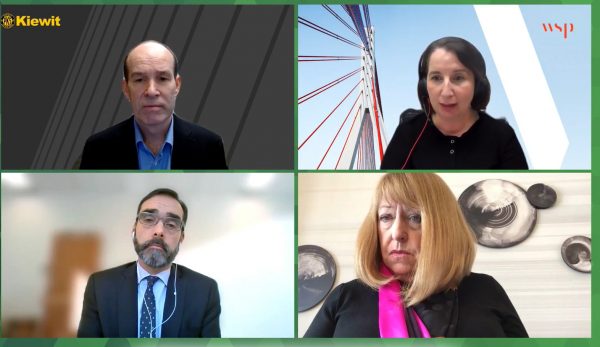 However, the newer models appear to have growing pains.
In B.C., Hubner noted, his agency is using some progressive design-build arrangements and there is one Alliance job. Owners have leaned to progressive design-build in part because of a lack of bidders on some projects, he said, and they figure they need to take back risk.
"The owner is trying to solve a problem providing services," he said. "Then the next step is, how do you procure it? And to just really go in with eyes open. And be really objective about asking yourself, why are we doing this model? Why are we doing progressive? Why are we doing Alliance?
"Do we need innovation and technology that the private sector can bring that we don't even know about?"
Addressing the way to handle the rivalry between competitors who are asked to propose solutions as part of the bidding process, Borg said, "I don't know that there's a sweet spot yet."
Borg noted Australia, which has recognized expertise in Alliance and a long history of P3s, still has not perfected the choice of procurement models.
"We're still learning what the right models are for the right delivery, and the right product," she said.
"What I've found through my experience is that those projects that have high risk, and therefore ill-defined scope, can be more suited to those collaborative contracts than potentially those projects where the scope is quite narrow and very easily and readily definable."
In Australia, she said, "As we get more and more towards doing megaprojects, the packaging up of those projects actually could be a number of models."
Mahon said in the U.S. there are major variations in procurement models across jurisdictions, and owners are balancing their need to have some control over a process with the desire to get the best of the private sector into a project. The solution an owner selects may not be the solution the market would want to deliver.
"I think what we're going to see roll out in the States is, in those jurisdictions that have a little more flexibility, both legally and professionally, this movement towards, call it pre-development agreement, call it progressive, give it whatever name you want to call it, Alliance, I think it will happen more quickly," she said.
The ideal situation, in which an owner calls upon the expertise of the private sector to solve a defined problem, rarely happens, Mahon said. Owners tend to think about creating assets rather than finding solutions.
She referred to how Metrolinx in Ontario deliberated over the RER project, which was essentially an issue of how to move the most travellers. Metrolinx asked, do we add tracks and trains, or do we invest in new schedules and signalling?
"It's impossible to think about a public agency today who has the ability to scope a project that openly to say, 'we just want to move a million people a week, tell us how we can best do it.'
"But that would really open the door to innovation."
Follow the author on Twitter @DonWall_DCN.