The Ontario government has officially launched Skilled Trades Ontario (STO), revealing leadership information and other trades registration and operational details.
Melissa Young, executive director of the National Electrical Trade Council (NETC), will serve as the CEO of STO while labour and employment lawyer Michael Sherrard will be the chair of the board of directors.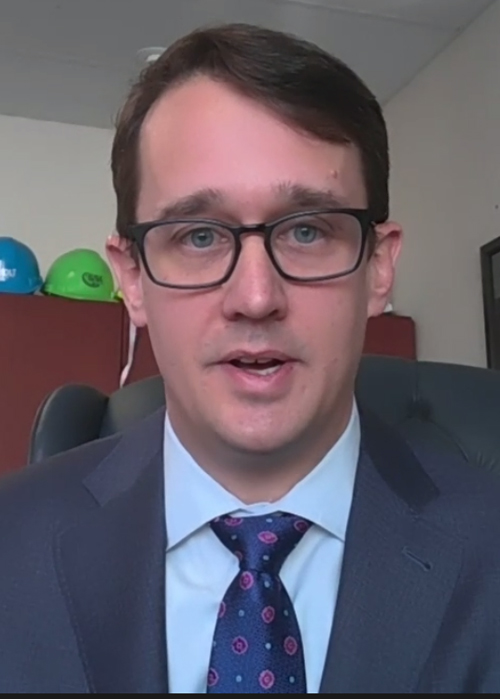 Both served on Minister of Labour, Training and Skills Development (MLTSD) Monte McNaughton's Skilled Trades Panel, formed in 2020 to provide advice on skilled trades governance, training and classifications.
STO was created by the Building Opportunities in the Skilled Trades Act, 2021 to replace the Ontario College of Trades (OCOT) as the Crown agency designated to regulate and promote the skilled trades in the province.
"This is really about bringing the skilled trades into the 21st century," said McNaughton in an interview prior to the launch. "It's imperative that all of us are working together to overcome the stigma around the trades, simplify the apprenticeship system and get employers to bring on more apprentices."
The first day of the new agency was Jan. 1. OCOT was created in 2009 but it soon became a lightning rod for criticism as it began enforcing scopes of practice regulations. There were jurisdictional disputes between unions and employer associations and complaints that inadequate attention was being paid to promoting the skilled trades and supporting apprenticeships.
"Under OCOT, the statistics speak clearly, there was a 40-per-cent decrease in apprentice registrations, 17,000 fewer people applied to become apprentices, and the average age of an apprentice in Ontario is 29 years old," said McNaughton.
"So I really want to create a nimble, small-government approach, a one-stop shop for apprentices getting into the trades."
The Doug Ford government announced the scrapping of OCOT soon after it was elected in 2018. McNaughton said STO will mesh with the government's $1.5-billion Skilled Trades Strategy, promote and market the trades and develop new training and curriculum standards.
Applications for apprenticeships took 60 days to process under OCOT but registration times will be reduced to 12 days under the new STO regime, McNaughton stated.
One major reform to the trades registration system announced by the ministry is that unlike OCOT, STO will not be operating on a membership model. To practise a compulsory trade in Ontario, trades workers will need to have a valid Registered Training Agreement, Provisional Certificate of Qualification or Certificate of Qualification.
Only the information for individuals practising compulsory trades will appear on the Skilled Trades Ontario Public Register, and renewals will only be required for Certificates of Qualification in compulsory trades.
STO will issue Certificates of Qualification in compulsory and non-compulsory trades with exams.
"My view is that for over a decade, the skilled trades and apprenticeship system was a very complex system. I like to compare it to the Tokyo subway map," said McNaughton.
"We've launched Skilled Trades Ontario to modernize the apprenticeship system. They're going to be responsible for leading promotion and marketing of the trades and developing the latest training and curriculum standards, providing a streamlined, one-window experience for client-facing services such as registration, credentials, issuance, exam administration and delivering our programs."
Decisions about trade classifications including whether trades will be compulsory or voluntary will be decided by STO as time goes on, McNaughton said.
"I was one that restored the classification of trades that are compulsory and voluntary, I believe in that system," he said. "And it's one that I'm going to continue."
As of Jan. 1, enforcement of compliance and of trades and apprenticeship legislation is being undertaken by MLTSD inspectors.
The new CEO was regional co-ordinator for the Atlantic Apprenticeship Harmonization Project, which was assigned the task of aligning the rules, processes and standards for apprenticeship in the four Atlantic provinces. She served on the board of directors of the Canadian Apprenticeship Forum and was former chair of the Canadian Council of Directors of Apprenticeship's Communication and Promotion Committee.
Young also worked as an International Brotherhood of Electrical Workers (IBEW) member in New Brunswick.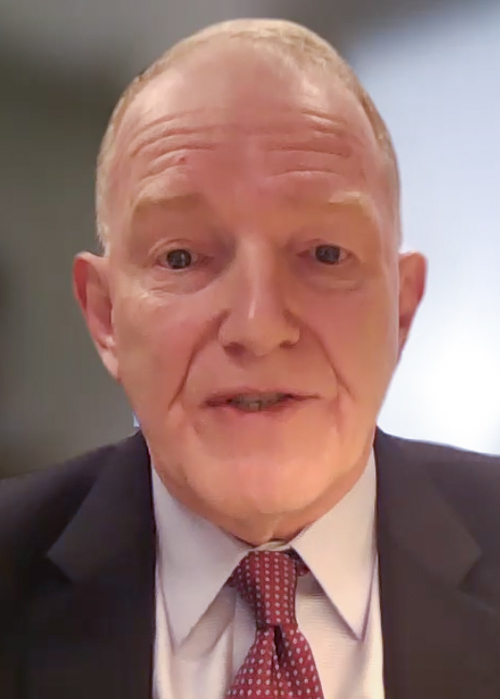 Sherrard is former chair of the National Labour and Employment Law Section of the Canadian Bar Association, and the Labour and Employment Law Section of the Ontario Bar Association.
Besides Young, the other board members are James Barry, executive secretary treasurer of the IBEW Construction Council of Ontario; John Breslin, skilled trades national director for Unifor; Lindsay Engel, dean of Applied Science and Technology at Sheridan College; Michael Gallardo, president and CEO of Merit OpenShop Contractors Association of Ontario, Lee Greenberg, a principal at Policy Concepts Inc., a Toronto-based public affairs firm; Ron Kelusky, recently retired Chief Prevention Officer; Jason Ottey, director of government relations for Labourers' International Union of North America; Kenneth Scott Player, retired former financial executive for such firms as Enbridge and Molson; Karen Renkema-Millar, Ontario vice-president of the Progressive Contractors Association of Canada; and Christine Wellenreiter, director of strategy and market support for Canada Life's group retirement division.