The increasing trend of prison sentences in workplace deaths might signal a good time to review how accidents are investigated and prosecuted in Ontario, says Toronto lawyer Norm Keith.
"I think there's a trend now, especially since the Metron swing stage collapse of 2009," he says.
"The fact it happened in the media capital of Canada also helped drive the message when the supervisor was sentenced to prison for 3.5 years."
That Christmas Eve collapse killed four men and seriously injured another and workplace safety groups were buoyed with the sentence because it set a standard in Canada.
Last September excavation contractor Sylvain Fournier was sentenced to 18 months in jail, plus two years of probation, in Quebec after being found guilty of manslaughter in a 2012 trench collapse which killed an employee.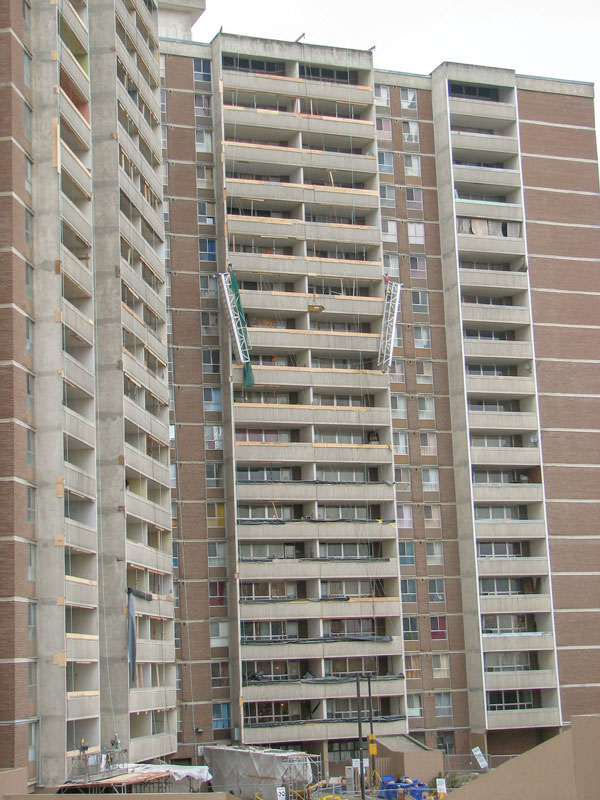 "It's been 15 years since the Westray Law — C-45 — was passed and we're finally now getting prison terms in these cases," Keith says.
"I guess it was a decade for people to get used to the idea and then in the last five years it's started to be applied."
The Quebec case has everyone involved in OH&S (occupational health and safety) law taking notice, he says.
"The interesting thing about this case is that it went straight to a manslaughter charge," says Keith.
"There was no ministry of labour charge."
In charging him with manslaughter, the prosecution only had to prove that he caused the death by an "unlawful act," namely failing to follow the provincial health and safety code.
"Fournier himself was in the trench and was serious hurt too, with a broken pelvis and leg," he says.
"You'd have to wonder why he would put himself in harms-way like that but clearly he ignored the law."
The prosecution asked for a 3.5-year term, three-years' probation and community service while the defence argued that a 90 day sentence, three years of probation, 240 hours of community service and a charitable donation would be a fitting sentence.
The court, however, considered Fournier's previous health and safety charges, and is his own serious injuries in handing down the 18-month term.
This is yet another case where those who are negligent are getting jail time, says Keith and should prompt an examination of Ontario's handling of such cases.
"Ontario is the only jurisdiction where the MOL (Ministry of Labour) can lay charges and get a conviction and then that person can be then charged by police," he says.
"It really isn't just. Either charge them under the OH&S laws or charge them under the criminal code."
As much as Ontario courts have handed down convictions and jail terms, in 12 cases, the Court of Appeals also subsequently truck down some of those sentences, so there's still work to do, says Keith. All of which leads to calls for a bigger stick.
Using the criminal code as a way to get the message across is an issue Keith addresses in the Fourth Edition of his book, Workplace Health and Safety Crime (LexisNexis 2019) which will be published in the spring and the update was prompted by the Fournier conviction of manslaughter.
"It's important to note that in the 1991 Westray Mine disaster that killed 26 miners, the case against the parties was never finished because of prosecutorial misconduct and it was stayed," he says. "So we're only now starting to see these cases and jail terms."
The cases going through the court date back several years so there's been somewhat of a lag effect, he says.
Still, the original prosecution of the Westray Mine owner also used the term "unlawful act" in reference to the Nova Scotia OHSA in support of the manslaughter charge.
The key to conviction of manslaughter, says Keith, is that there was "objective foreseeability of a risk of bodily harm that was neither trivial nor transitory."
However, he cautions, if the criminal code is going to be used to prosecute serious OHSA violations resulting in death of serious injuries, then parallel charges on the OHSA must be stayed.
"If you are going to use a blunt instrument like the criminal code you have to be fair," he says.
That's the way all other jurisdictions in Canada handle it, Keith adds, with either a criminal prosecution or MOL charges.
Otherwise, he says, the accused is put under unfair duress of defending themselves in two courts, one criminal, the other under the OHSA.
There are different burdens, he says.
The OHSA compels someone to give a statement to the MOL in an investigation but the criminal law does not require someone to give a statement to the police.
"They have the right to remain silent but what happens is that police get a court order to seize the MOL investigation files and then gain access to a statement which they can then use to lay criminal charges," he says.
It's one or the other, he says. If the police and crown believe the matter warrants criminal charges it should proceed that way and the OHSA investigation is ended and the files sealed. If not, it proceeds under the OHSA.
"You can't have the police lying in wait and then laying charges a year, two years later down the road," he says.
Further, he says, police won't say if they are going to lay charges so, a defence counsel, has to tell his clients to sit tight and sweat it out.
Delaying a decision on criminal charges further risks the case being thrown out for delay, as per a recent Supreme Court of Canada decision. It further illustrates the need to move the investigation along quickly and make an informed decision, he adds.