Lee-Anne Lyon-Bartley, also known as Safety Diva Canada, has been named one of the 100 Accomplished Black Canadian (ABC) Women of 2022.
Executive vice-president of health, safety, environment and quality at Dexterra Group, Lyon-Bartley has achieved one of the highest positions as safety professional and may be one of the first Black safety professionals in Canada to hold an executive vice-president title for a large employer.
In addition, she volunteers her time to a variety of charitable groups and started a scholarship for young people.
"I am a community person. I've grown up my entire life seeing someone devote their time and attention to the community and in turn I have done similar," said Lyon-Bartley, adding her mother, founder of Heritage Singers Canada, was an awardee in 2016. "I volunteer quite a bit in not only the Black community but also the health and safety community."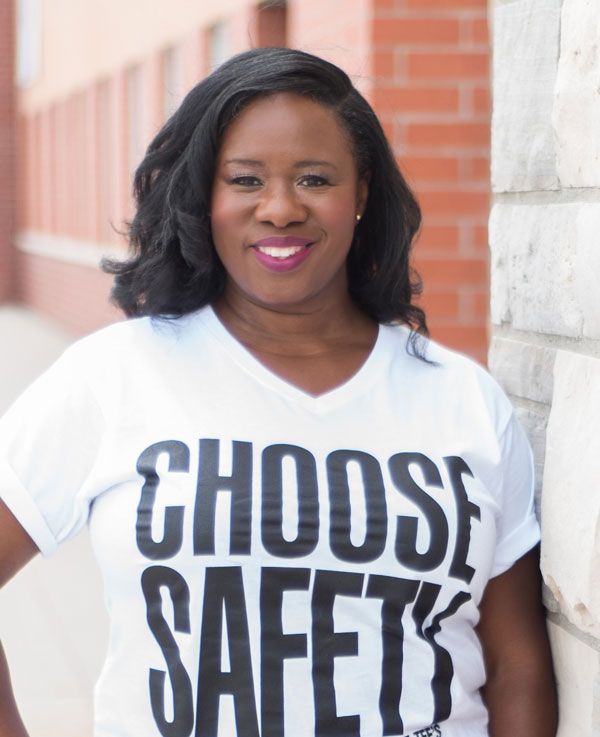 The 100 Accomplished Black Women annual publication recognizes and highlights the accomplishments of Black Canadian women.
"The output of this whole thing is a book that gets published and that book will now be available in libraries and all these other places," said Lyon-Bartley who is a first generation Canadian and a child of Jamaican parents. "It's special because I remember growing up here and I never saw a lot of examples that I could then follow. I think it's an amazing piece of work that they have put together since 2016."
Lyon-Bartley holds a BASc from Ryerson University in Occupational and Public Health, is a Certified Registered Safety Professional and a Certified Professional – Food Safety.
In addition to her role at Dexterra, an integrated facilities management and operations, workforce accommodations, modular solutions, forestry services and energy services provider, Lyon-Bartley is a mom and volunteers for Workplace Safety Prevention Services, My Safe Work and Threads of Life.
She was a director at large for the Women in Occupational Health and Safety Society and sits on the chair's advisory committee for the Workplace Safety and Insurance Board.
Furthermore, she has taught health and safety at Seneca college, Humber and Keyano college.
In terms of recognition, she was awarded the Women in EHS award from eCompliance and Dexterra was awarded Canada's Safest Employer gold award for young worker safety under her leadership. She has been named a Top Women in Safety 2021 and has been recently appointed to the Prevention Council of Ontario to serve a three-year term.
"I have experience in multiple industries so I feel like that voice is hopefully something that will be appreciated on the council," said Lyon-Bartley. "That ability to influence the culture of safety in the province of Ontario to me is just amazing. I am really looking forward to seeing what impact I might be able to bring to the table on behalf of employers and workers."
In an effort to pay it forward, she recently sponsored the Safety Diva Canada Award through the Jamaican Canadian Association. It's a scholarship for a student pursuing their studies in occupational health, safety, public health or music. She dedicated the award to her mother, Grace Carter-Henry Lyons, The Heritage Singers of Canada and her father Leithland Lyon for his years of service in the Toronto Police Service.
Lyon-Bartley said she is grateful to Dexterra for supporting her.
"I report to the CEO and I sit at the senior leadership table and that is not a typical arrangement for most people in my profession," she said. "The fact that the company values the work that I do, for me to be where I am and report to who I report to, that speaks volumes and that's because of the leadership of my CEO. He has been a great support and sponsor and mentor for me over the years."
Over the course of her career, she has faced a number of challenges, including people making assumptions about her abilities because she is a Black woman in a male-dominated industry.
"When I lived and worked in Fort McMurray in the oil and gas world I almost cried every day for six months because I got so much disrespect from the workers, from the managers," she recalled. "I just persevered because I knew the work that I was doing was for the better of them and for the better of the company and was going to make a better workplace and wouldn't let anybody tear me down.
"I try to be as authentic as possible," she added. "I am constantly learning, I am trying to get better at what I do and that shows in the work and the passion that I have for it. I think times are changing."
Follow the author on Twitter @DCN_Angela.