OTTAWA — Great Gulf has been announced as the 2018 Ontario Home Builder of the Year by the Ontario Home Builders' Association (OHBA).
Great Gulf was cited in the awards announcement released Sept. 25 for using such leading technology as the H+ME Technology panelization system and Tucker HiRise, an integrated platform to manage and co-ordinate the design and construction of buildings.
The OHBA awards were handed out at a gala held in Ottawa recently.
The 2018 Ontario Renovator of the Year award was given to OakWood, which was also cited for innovation. The company demonstrated this in its partnership with Tesla MPOWER Powerwall for solar roofs, which stores solar energy for later use. OakWood was also recognized for its High Performance Initiative with Mike Holmes.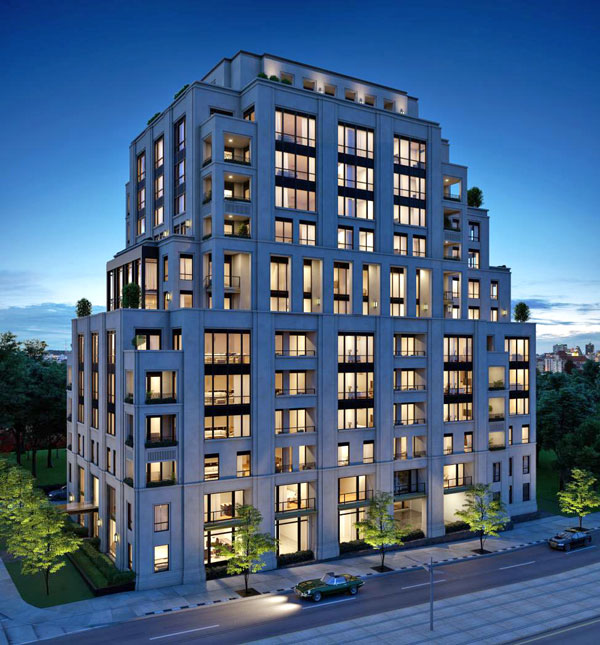 The 2018 Prestige Award winners include:
Project of the Year — Low-Rise: Minto Communities for Glen Agar, Etobicoke (with Montana Steele Advertising, NAK Design Group, RN Design Ltd.)
Project of the Year — High or Mid-Rise: North Drive Investments Inc. for One Forest Hill, Toronto (with: kg&a, The Walsh Group/Printserver Inc.)
People's Choice Award: Paradise Developments for High Point, Brampton (with Ryan Design International).
Architectural award winners included:
Production Built Home (one storey): Silvergate Homes Ltd. for Amuse by the Lake, the Beechwood, Fort Erie (with Aristocrat Floors of the World, Artcraft Kitchens)
Production Built Home (two storeys up to 2,500 square feet): Marz Homes for South Coast Village, the Beachside, Crystal Beach
Production Built Home (two-three storeys 2,501 square feet and over): Georgian International Build Corp. for Braestone Estates, the Thoroughbred, Oro-Medonte
Attached Multi-Unit Home: Granite Homes Guelph Inc. for Gallery Towns, Gallery Corner Model, Guelph (with AM Roofing Solutions Ltd., Ceramic Decor Centre, Sarmazian Brothers Ltd., Space Age Shelving)
Stacked Townhome Unit: Sorbara Group of Companies for The Way, Dreamway, Mississauga (with Greybrook Realty Partners, Guthrie Muscovitch Architects, Metropia)
Custom Home (up to 3,000 square feet): Art House Developments for Vaughan Street, Ottawa
Custom Home (3,001-5,000 square feet): Larco Corp. for Canal Terrace House, Ottawa (with Christopher Simmonds Architect Inc.)
Custom Home (5,000-10,000 square feet): Timberline Custom Homes for Stoney Cove Lake House, Stoney Lake
Mid-Rise Building (four-10 storeys): Morley Hoppner for Schoolhouse Lofts, Ottawa (with Hobin Architecture)
High-Rise Building (11-plus storeys): Mizrahi Developments for The One, Toronto
High or Mid-Rise Condo Suite (four-plus storeys up to 800 square feet): CentreCourt Developments Inc. and SmartCentres for Transit City, Vaughan (with Diamond Schmitt Architects Inc., Figure3)
High or Mid-Rise Condo Suite (four-plus storeys 801 square feet and over): Tridel for Via Bloor, Toronto (with architectsAlliance, The Brand Factory).
The renovation winners included:
Home Renovation (actual retail value up to $250,000): Accubuilt Construction Ltd. for Maple Sugar Lane Renovation, Thornhill
Home Renovation (actual retail value between: $250,001-$500,000): Oke Woodsmith Building Systems Inc. for Small Cottage Bliss, Goderich.
More winners are listed on the OHBA website.