A decade ago no one gave serious thought to developing a high-profile vacant property in downtown Orillia because of its century-long record of industrial uses that left behind heavy metals, PCBs, VOCs, dioxins and "pretty much everything imaginable."
Today, the 36-acre property is home to the nearly completed $53.6 million Orillia Recreation Centre, proving that the once-toxic lands had commercial development potential, Renee Recoskie, manager of environmental compliance for the city, told delegates at a seminar recently in Toronto at the Canadian Brownfields Network Conference.
The site, a Canadian Brownfields Network Brownie Award winner, is the city's largest-ever development and its first experience with brownfields.
Recoskie said in 2014 Orillia's city council committed to a redevelopment on the site "that would benefit the city and its residents." But critics saw the vacant site as unsafe and too costly to redevelop, and tightening brownfield development rules added fuel to their argument.
The city had its work cut out for it.
"An incredible amount of contaminated soil was screened and managed throughout the delineation and construction phases," said Recoskie. The "environmental footprint" was reduced by diverting 57,000 tonnes of impacted soil to the city's waste diversion site.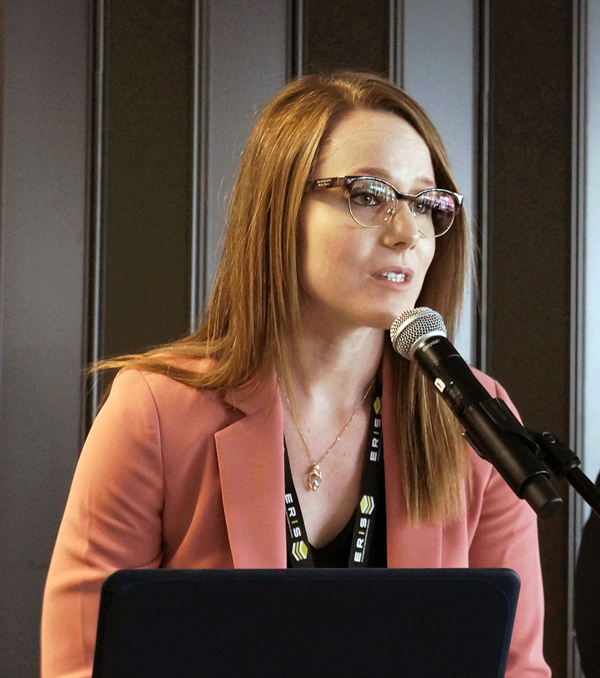 The most contaminated area was "risk-managed in place," with parking for the rec centre developed above it. A passive gas vent system will be installed there and the centre will require "an extensive ongoing environmental monitoring program."
Laura Thompson, of the city's economic development department, told the seminar audience that the Brownie award proved to Orillia that brownfields don't have to be "big and scary."
She said every hectare of brownfield redevelopment "saves up to an estimated 4.5 hectares of greenfield from being developed."
The success of the rec centre project has spurred development interest in other brownfield sites in Orillia, Thompson told delegates.
She advised municipalities evaluating development opportunities to start with "a strong multi-disciplinary team" and "be transparent" with citizens and community leaders during the planning and development process.
Thompson said there are many "suspected brownfields" in Orillia and the city is exploring incentives to redevelopment, including the reuse of soil in landfill which helps offset costs for developers and provides capping materials for Orillia's waste disposal site.
Orillia has started a pilot program offering funding for redevelopment on two large brownfield projects: one a former scrapyard; the other a waste disposal site.
The city also plans to launch a funding initiative early next year through its Downtown Tomorrow Community Improvement Plan (CIP) to help developers offset the costs of brownfield redevelopment, said Thompson.
"By rolling out our grant program in phases, we can take experimental steps to see how municipal funding is impactful… We are learning from municipal leaders like Hamilton."
In 2018, the city of Hamilton won a Brownie award for its Environmental Remediation and Site Enhancement Community Improvement Plan (ERASE CIP) which was set up in 2001 with a list of programs designed to encourage brownfield redevelopment.
It is the first brownfield-incentive program of its kind in Canada. Unlike other municipalities in Ontario, Hamilton's initiative originally focused not on inner city brownfields but on its older Bayfront industrial area, home to such major employers as Stelco and Dofasco, Phil Caldwell, senior project manager of urban renewal for the city, told delegates.
The CIP program has since expanded to downtown and includes all municipalities encompassing Greater Hamilton. "Over the last 20 years it has grown into a significant driver of remediation and redevelopment projects."
The CIP has also expanded its incentive offerings, including the ERASE redevelopment grant program — which returns 80 per cent of the tax increments from brownfield redevelopment over a 10-year-span or until redevelopment costs have been recovered, said Caldwell.
Judy Lam, an urban renew manager for the city of Hamilton, told delegates at the conference that municipalities new to brownfield redevelopment should look at the big picture before dismissing potential brownfield developments
Lam pointed to a case where a brownfield property's taxes rose from $800,000 annually to about $4 million after redevelopment. "If we had not assisted these properties (with redevelopment), possibly we would be forever only earning tax revenues under $1 million annually."