HUDSON BAY, SASK. — The Mechanical Contractors Association (MCA) of Canada has appointed Saskatchewan-native Dave Flamand as its new president and chairman of the board.
Flamand is a partner at Peak Mechanical Partnership in Saskatoon and got his start in the trade while working with his brother in a small town in Saskatchewan.
"I am very passionate about my chosen trade," said Flamand in a press release. "I am a plumber and I am very proud of that. I take great pride in belonging to such an important industry. I have, and always will have, a genuine passion for my trade."
Flamand explained he became enamored with plumbing at a very young age while growing up in Hudson Bay, Sask. He and his seven siblings lived in a modest two-storey house with a one-seater outhouse in the backyard bordering the back alley and no running water.
When he was five, they brought water and sewer lines to town.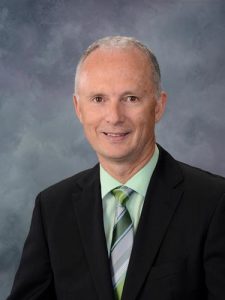 "I remember watching the big machines digging up the streets in front of our house to install the water and sewermains," Flamand recalled. "I was fascinated by this. I used to take one of mom's plastic cups outside and dig my own trenches and install an intricate labyrinth of water and sewermains with straws or sticks that I found on the ground."
Flamand got his start in plumbing at 15 working for his brother during summer breaks.
"He was a real tradesman," said Flamand. "He wanted everything to be straight and to look good. I took it to heart. I have passed this on to all who have apprenticed under me."
Flamand added he hopes his passion for the trade has passed on to those he's taught.
"I have a strong passion for my trade and for the industry I work in," he said. "I have sat on the trade boards back home. I sit on the provincial MCA board and have served as president there. I have been on the national board for quite a few years now. I do this because I care about my trade. I want to make a positive difference. I feel that I have and that I still can."
Flamand said he looks forward to serving as president and hopes to carry on the work of previous MCA staff.
"I am really looking forward to the year ahead and seeing all of my old friends in this great industry, and I also hope to make a bunch of new friends on my travels," he added.