Seven British Columbia public sector project owners were recognized recently by the British Columbia Construction Association (BCCA) for excellence in procurement in 2017.
The honourees included the Defence Construction Canada Comox Procurement Team; Interior Health Authority; Lower Mainland Facilities Management Health Authorities; Public Works and Government Services Canada (Pacific Region); and the Vancouver Island Health Authority.
They were honoured for procurement practices.
In addition, the City of Vernon was honoured for the Vernon Multi-Use Facility Expansion and the Town of Smithers for the airport expansion project.
"Standing out for procurement professionalism amid the hundreds of public projects underway in B.C. is a significant achievement," said BCCA president Chris Atchison in an announcement.
In a competitive construction market like British Columbia, the importance of procurement excellence can't be underestimated, said Warren Perks, BCCA vice-president of industry standards.
"Contractors can sniff out a weak procurement process at a hundred paces and they may choose not to bid as a result," he said. "That means some public owners may not get the bids they need to undertake their project."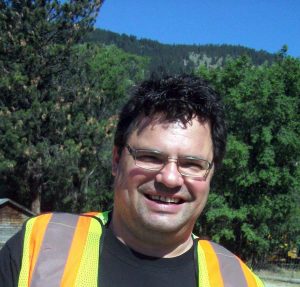 To guide public owners in their procurement work, the BCCA has put together a checklist of 20 recommended procurement actions divided into four categories.
The categories are: provide access to information that is significant to the openness of procurement (e.g. budget information on the value of construction); have established procurement processes that create transparency (e.g. provide public bid results for all the participants in a bidding protocol); have established procurement processes that are fair (e.g. respond to inquiries for information in a timely and accessible manner to all participants in the bidding regime); and engage in industry collaboration (e.g. engage industry in market soundings).
Smithers Chief Administrative Officer Anne Yanciw said the project, which is due to be completed at the end of 2018 or the beginning of 2019, will enable the airport to handle more traffic by enlarging the departure lounge.
"It will also improve passenger comfort by reducing crowding and including accessible washrooms in the departure lounge," said Yanciw.
The modernization project will also update the appearance of the original building, which is from 1958, and increase airport efficiency with better movement design, she said.
Airport sustainability will be improved with a more efficient building envelope, a geothermal heating system and updated mechanical systems.
Yanciw said the biggest procurement challenge was responding to questions from bidders about the process.
"The communications regarding eligibility were not always easy," she said.
"But our team was very careful in its assessment of the proposals and ensured that the criteria for assessment were applied fairly, consulting with legal experts when that was not always clear," Yanciw said. "This allowed our team to respond to bidders with confidence."
Before starting procurement for the project, Smithers, with the support of the Northern Regional Construction Association (a BCCA regional construction association) hosted a public procurement workshop.
"This gave us an opportunity to review the procurement process for the project and tighten it up to align with best practices," Yanciw said.
The town also added a constructability review, in which industry experts examined the project design to make sure it was possible and practical.
The honouree project from Vernon, a city of 40,000 in the southern B.C. Interior, is the Vernon Multi-Use Facility Expansion.
The project involves building an NHL-size ice surface with seating for 400 at the existing Kal Tire Place.
In addition, the facility's main floor will have a front lobby with administrative offices, a concession, public washrooms, change room and an elevator.
"The project tender closed in 2017 and construction is underway," said Vernon procurement services manager Chris Sheel. "The facility has an intended opening date of September 2018."
Sheel said the business of the B.C. construction marketplace made procurement problematic.
"The challenge was — and is — to attract quality contractors to bid with competitive pricing," he said. "We succeeded through detailed bid specifications, extensive networking, consultation with the BCCA and maximum exposure through BC Bid, CivicInfo BC and BidCentral."
Sheel said Vernon modified its construction procurement recently by taking a different approach to budget disclosure on projects.
"Disclosing a range of budgets helps to not only inform the scope of the project, but it also helps contractors determine if the project fits their capacity," he said.
According to conventional municipal procurement, disclosing a budget when an owner calls for bids on a construction project will lead to a cluster of bids at, or very close to, the budget's top limit.
But that isn't always the case, said Sheel.