BANFF, ALTA. – The Ecole Lakay project in Haiti is seeing a "resurgence" of sorts with more people making contributions of all kinds to get the project to completion.
During the Canadian Construction Association's (CCA) 100th annual conference board meeting in Banff, Alta. chair Chris McNally stated the management team has been working hard to collect more funding to finish the build.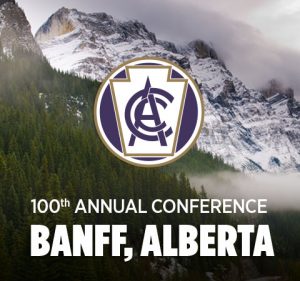 "We're looking carefully at what the actual costs are to make sure that we're heading towards a completion that is in a situation that will leave the people in Haiti with a school that is useable and we can actually close this out and get it finished in a satisfactory manner," he told board members.
His February 2018 CCA Chair's Report states a proposal has been submitted to the federal government for funds and several initiatives, including an online charity auction and a recent $5,000 donation, have generated money for the project. Weekly conference calls are also being held by the Ecole Lakay task force.
The CCA has been involved with the rebuild of Ecole Lakay for more than eight years after the original school was destroyed during a magnitude 7.0 earthquake on Jan. 12, 2010.
When the earthquake struck Ecole Lakay, there were students inside the school after hours — 150 people lost their lives at Lakay and 22 are buried in a cemetery at the site.
After the earthquake, the CCA teamed up with L'association de la construction du Quebec and the BCCA and then partnered with Builders Without Borders and The Rinaldi Foundation to rebuild the school.
The entire project is estimated to cost $2.5 million.
According to the project website, Ecole Lakay still needs $700,000. A June status report on the project stated a roofing contract had been secured and several industry stakeholders had stepped up to help with the remaining electrical, mechanical, steel and labour components of the project.
Over the years, the project has seen its share of challenges with political unrest hampering reconstruction efforts, logistical concerns and escalating costs.
Once complete, the new school will span 2,100 square metres and be able to accommodate 200 students.
— With files from Vince Versace