CALGARY — The Progressive Contractors Association of Canada (PCA) is hoping the country's youth will open their doors to careers in the trades with its Opportunity Knocks campaign.
The PCA stated that with construction recruitment in high gear across the country, the campaign is aimed at encouraging those who are exploring or switching careers to open the door to a "pandemic proof" career in the construction trades.
"Construction really is the sector of opportunity, throughout the COVID-19 pandemic and well beyond," said Paul de Jong, president of the PCA. "Construction has proven to be an essential service that opens up all kinds of career paths. And right now, with the wave of baby boom retirements in construction, opportunity is knocking louder than ever before."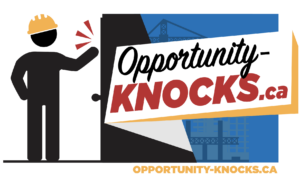 According to the PCA, the construction sector needs to gain more than 300,000 construction workers this decade to make up for retirements.
The association added that COVID-19 means major job losses across huge sectors of Canada's economy. The campaign encourages young people to consider a career in one of the country's most stable sectors.
"The construction trades offer something that many jobs nowadays do not: stability and the potential to grow, advance and succeed," said Keri Salvisburg, vice-president of member services for the PCA. "This is a fantastic career choice that comes with the certainty that construction tradespeople will always be in high demand."
The campaign is being supported by the progressive labour union; CLAC and PCA member companies including Kiewit, Aecon, Corrcoat Services Inc., Ledcor, PCL and Midwest Pipelines Inc., as well as several organizations including Skills Canada, Skills AB, Skills BC, BC Industry Training Authority, CAREERS: Next Generation, Women Building Futures and Apprenticeship Industry Training.
For more information visit opportunity-knocks.ca.