As the U.S. shifts gears from Donald Trump to Joe Biden, the impact of the new administration on the United Brotherhood of Carpenters (UBC), both in Canada and the U.S., will be significant.
Unlike Trump's "America First" approach, Biden knows the U.S. is at its strongest working closely with its allies, "where truth, facts, science and partners matter," Jason Rowe, vice-president, Canada with the UBC, said at a virtual panel on what the election means to Canada and the UBC.           
Biden's "open support" for unions is a positive step, he added.  
Still, the road ahead hardly glitters with gold. Giving the nod to big energy projects such as the Keystone Pipeline project will benefit UBC members.
Sinking the project, which would sink many construction jobs, will be difficult for Biden to do, particularly if the Republicans have control of the Senate, said Kyle Makarios, the U.S. national political director of the United Brotherhood of Carpenters and Joiners of America (UBCJA).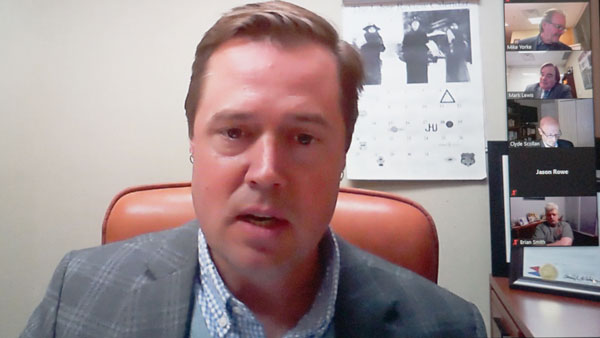 "He is going to need those especially moderate Republican senators who care about energy policy," Makarios told viewers at the webinar hosted by the Carpenters' Union.
"Union labour is really a big piece of Keystone," added panellist Clyde Scollan, in business development for the B.C. Regional Council of Carpenters.  
If that project is cancelled, UBC would turn its efforts to support of the Trans Mountain Expansion pipeline from Alberta to B.C.
He said Biden's $2 trillion commitment to clean energy projects sends a message to the Canadian government to "rededicate ourselves to similar initiatives."
While Biden's Made in America plan is a concern for Canadians, it will be different and less harsh than Trump's version. 
Still, "it could undermine the established supply chain systems…which provide valuable economic drivers for the Canadian economy," Scollan said.
But Mike Yorke, president of the Carpenters' District Council of Ontario, pointed out it is in the best interest of both governments to work together, considering the size of trade between the two nations.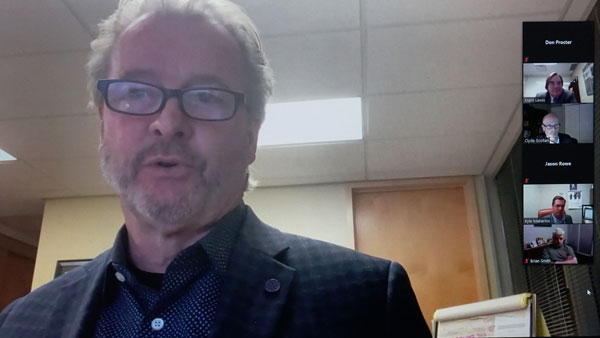 Yorke added Biden's plan for a green energy revolution should result in thousands of union jobs. Rejoining the Paris Agreement on climate change also sends a positive message to Canada and other nations.
Yorke pointed out he believes Biden's vocal support for union labour is "the real deal. Post-COVID, it is going to be needed…and key to infrastructure investments (that he) committed to during the campaign."
The president of the council said he hopes the Carpenters' Union will be able to use its leaders in the U.S. to lobby for items of concern to its Canadian members.  
Biden, Yorke said, leads by example by wearing a mask for COVID-19 protection.
"He's taken flak from Trump for it, but modelling good behaviour is what our delegates are expected to do."
Stateside, Makarios said the UBCJA will take a list of recommendations to the Biden administration to "undo" some of Trump's rules that negatively impact unionized construction.
One concerns prime drywall contractors who hire workers through labour brokers and labour subcontractors.  
Calling these contractors "scumbags," he said the Trump administration "made it a lot harder to go after those drywall contractors and shielded them from liability."
The UBC also hopes the new administration will undo Trump rules that make it difficult for workers to organize into unions. 
"We are going to have an aggressive agenda of smaller stuff like that. We aren't going to see the sweeping, broad transformative labour legislation, unfortunately."
That could come later in the Biden administration's term, but it will depend largely on the outcome of the two runoff elections for the Senate in Georgia Jan. 5., Makarios said.