There are no words that can describe the loss of a child.
That was the message from Karen Hann of the Threads of Life Speakers Bureau who spoke at the 2022 Newfoundland and Labrador Construction Safety Association conference in St. John's Nov. 9.
Hann's son Andrew, a scaffolder working the late shift at a potash mine in Saskatoon, died in a workplace incident July 13, 2013. He was 25.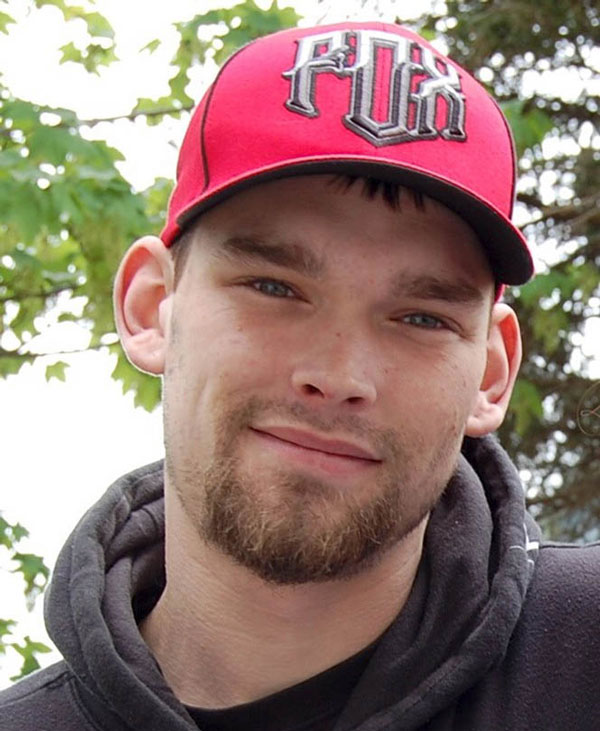 "He was working on an expansion framing scaffolding on the side of the mine wall," the mother told the crowd. "At about 3 a.m., he and his co-workers went on their last break. Andrew had taken off his harness to go to the washroom. On the way back to work Andrew realized he had forgotten his harness and wanted to go back to get it. He was told by a supervisor not to worry about it and that he would be put into the safe zone."
The day shift had failed to communicate with the night shift so Andrew and his coworkers were unaware of a non-protected hole opening being built for a shaft.
"Andrew was passing out scaffolding material to his crew and because it was dark he didn't see the opening," she said. "He fell over 60 feet to the ground and was killed instantly."
Andrew was getting ready to start a family of his own.
"Andrew and Nickie were engaged," said Karen. "He had moved into the next stage of his life, making a life for himself and his new family. My granddaughter Drew was born on Dec. 17, 2013, five months after Andrew's death."
He was looking forward to being a father, she said.
"I know he would have been an amazing father and husband," said Karen. "I wear a locket with Andrew and Drew's pictures in it. Drew will open it up, look at the picture and say 'daddy.' It breaks my heart that Drew will not know her father."
She remembers the day of the incident clearly.
"I was working a part time job at a local supermarket. It was early morning and we were preparing for the store opening. I looked up and saw Bob (her husband) standing there. What I was about to hear from him is something you are never prepared for."
"He looked at me and said, 'you have to call Nickie, there has been an accident,'" she recalled. "Nickie had gotten a phone call from one of Andrew's co-workers telling her that Andrew had fallen. She was on her way to the airport to go to Saskatoon where Andrew was working. I told her to get me a ticket because I was going with her."
Karen went home to prepare for the trip.
"While talking to Nickie she said, 'Wait, I have a call coming in and I will call you back.'" she said. "I can still hear Nickie on the phone when she called me back and said, 'Don't bother coming to the airport, he didn't make it.' I screamed and Bob fell to his knees."
They drove to the airport to meet Nickie.
"(They were) just sitting there in the parking lot dazed and in total disbelief not knowing what to do next," Karen said. "I asked if they had heard from anybody. They said no. All I kept thinking was why hasn't anybody called?
"Not knowing what to do I decided to call his employer in Edmonton, their head office. They said they knew nothing about it and would call me back."
They all decided to go back to Andrew's grandparents' house.
"At approximately 11:30, our worst nightmare had come true," said Karen. "At that point all I kept thinking was I wanted him home with us and not lying there all alone by himself."
Two-and-a-half years after the incident the employer pleaded guilty to two charges: failure to secure an opening or a hole in the floor and failure to provide proper safety instructions. A settlement of $415,000 was agreed upon.
The Saskatchewan Construction Safety Association was given $100,000 for a fall protection demonstration trailer and $15,000 for some fall protection training aids. Approximately $300,000 was used to fund the Andrew Hann Memorial Scholarship at Saskatchewan Polytechnic.
It's important to educate youth about the importance of workplace safety, she said.
"His accident could have been prevented had there been proper safety, instructions and provisions in place and followed," Karen noted.
"I'm telling Andrew's story here today because I hope that hearing it will make one person stop and think about the decisions they are about to make, a decision good or bad they will have to live with for the rest of their lives — to work safe every minute of the shift and to go home at the end of the work day to their family and friends."
Andrew's death has changed the life of her family forever.
"Andrew's life was taken away from him far too early. He will miss so many life experiences and my heart hurts for him every day," she said.
Follow the author on Twitter @DCN_Angela.