CALGARY, ALTA. — St. Mary's Parish Hall/CNR Station in Calgary is officially the city's 100th Municipal Historic Resource. The special designation ensures that historically significant sites are preserved.
"The St. Mary's Parish Hall/CNR Station is an example of how we've successfully adapted the reuse of a heritage structure," says Kimberly Haskell, a planner with city, in a statement. "It shows how a building can have many phases through its life, and how it can be changed based on how it's used."
Finished in 1905, the structure started as a parish hall for French settlers in the community of Rouleauville. It was used for recitals, plays and recreational activities.
In 1911, the building was purchased by the Canadian Northern Railway and repurposed into a passenger rail station, moving travellers to and from various destinations in Alberta for 60 years.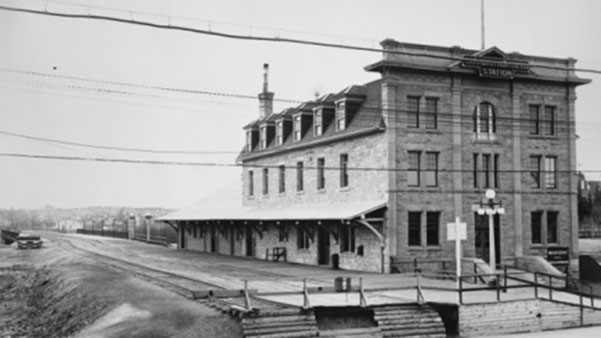 The building wasn't used again until 1982 when it began housing the Alberta Ballet. The building had to be refurbished and restored in 1985 after a fire. When the building reopened in the spring of 1987, it was outfitted with full-sized professional ballet rehearsal and recital studios.
In 1990, Calgary City Ballet and Alberta Ballet merged with Calgary City Ballet and St. Mary's Parish Hall became the Alberta Ballet Company's studios.
"Designating the St. Mary's Parish Hall/CNR Station as a Municipal Historic Resource enables us to protect a unique building that showcases different elements of Calgary's past," said Josh Traptow, executive director of Heritage Calgary. "The policy and financial incentives that the city offers helps support and encourage conservation of sites like this."