Whether it be carbon capture, renewable energy or hydrogen, James Rajotte is in Washington, D.C. telling the story of Alberta to America's most powerful politicians. 
Rajotte took on the role of Alberta's senior representative to the United States in May 2020 in the midst of the COVID-19 pandemic. 
"Normally this role was very face-to-face," said Rajotte. "Obviously we couldn't have direct engagement."
But video chats made it easier for congress members to schedule around votes and sift through tens of thousands of meeting requests. To date, Rajotte has met with more than 80 U.S. politicians with more in the works. He noted regardless of party or administration, he will speak with anyone about what Alberta has to offer. 
"We don't want partisan positions," said Rajotte. "Our goal is to advance our interests and we can explain the Alberta story to both sides. Inside those parties there are more than one viewpoint."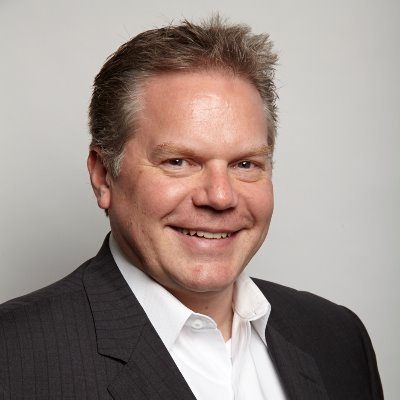 He noted Republicans recently formed a climate caucus.
"They perhaps have different views, but it shows that people are addressing the same problems," he said. "We have to make sure we are talking to both parties in the Senate and the House to get our message across."
A major part of that message is about diverse opportunities for investment.
Rajotte said Travers Solar, a $700-million, 465-MW project southeast of Calgary which Amazon will purchase power from is a great example. He added the province is also seeing massive investment in carbon capture, hydrogen, geothermal and other high-tech sectors. 
"From a business perspective we want to make the argument that we are great place to invest," said Rajotte. "We have a young, educated population, a good tax system, and a good regulatory system. Look at things like that Amazon solar project. A lot of that is because of the model we have in place that is more private sector in terms of electricity generation. It attracts those kinds of investments. Whether it's renewables, hydrogen or oil and gas, this is a place you want to be."
He added there has also been a great deal of interest in Alberta's work to reclaim and rehabilitate old oil and gas well sites. He said the entire oil and gas industry's work to reduce carbon emissions and embrace climate friendly practices is also part of Alberta's story. 
Recently an alliance of five major oil and gas companies – Canadian Natural Resources, Cenovus Energy, Imperial Oil, MEG Energy and Suncor Energy – announced they will work with the federal and Alberta governments to help Canada meet its climate goals and become net zero by 2050.
"They have done a lot of hard work in terms of efficiency and integrating operations," said Rajotte. 
He did note that President Joe Biden's decision on Keystone XL was disappointing but he remains optimistic. 
"We really wanted to make that argument," he said. "There was a signed labour agreement. Canada had the support of Five First Nations. The pipeline would have been on 100 per cent renewable power. We wanted to the opportunity to say this is the pipeline of the future, but the president made his decision and there are other opportunities."
Follow the author on Twitter @RussellReports.