Five small B.C. contractors have made the cut for a top award in the province for their apprenticeship training efforts.
The winner will be chosen at the Small Business B.C. Awards presentation in Vancouver Feb. 23.
"What these five companies understand is the importance and their duty to train apprentices," explains Gary Herman, CEO of the Industry Training Authority (ITA), the crown agency that manages B.C.'s apprenticeship system.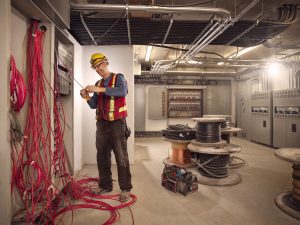 "The awards really celebrate employer sponsors registered with ITA," says Herman, noting of the more than 100 trades within the ITA, 49 are Red Seal certified.
Herman says national statistics indicate only one in five employers with skilled tradespeople actually hire apprentices.
"The rest of them poach skilled tradespeople from other employers. In the long-term that is not a sustainable plan," says Herman, noting that training future generations is an age-old practice. "Apprenticeship is a methodology and a system that works for training that next generation."
Herman says in 10 years it is projected there will be 100,000 direct skilled trade job openings in B.C.
Most of the new jobs will result as the current workforce retires.
Hiring apprentices is "smart succession planning," says Herman, adding apprentices are key to "growing your business."
But unlike some European countries where apprenticeship is "engrained in the culture," training gets mixed reviews in Canada.
Companies that take it seriously usually have an owner or a senior leader that has come up through the apprenticeship system, says Herman.
"They realize with apprenticeship you get a lot of loyalty," he states. "Their apprentices often want to stick with the company."
Herman says there is no sense of urgency or panic because of potential skilled trade deficits in a decade largely because the ITA issues credentials for about 8,000 apprentices annually, bringing the total numbers trained in 10 years to about 80,000 construction workers.
In addition, he says, initiatives will expand to recruit women — who now only represent about five per cent of the trades — and Indigenous people, 50 per cent of whom are under 30 years of age.
"I don't think we're going to have a shortage overall in 10 years," he explains.
In the past two years, the ITA has expanded and rebranded its youth training programs in public schools.
"We're now getting tools in kids' hands as early as Grade 5," he says.
It is part of the ITA's three-year, $15-million Youth Trades Capital Equipment Program, which provides tools to support shop classes in school districts across B.C.
The winner of the apprenticeship training award will receive $1,500 and one year's access to Small Business B.C.'s resources which include business and project management courses.
The five finalists include: Capilano Builders, North Vancouver; Shoesmith Construction, Fernie, Technicon Industries, Terrace; Northern Legendary Construction, Fort St. John; and Mountain Pacific Mechanical, Chilliwack. To achieve the top prize, each company will pitch their apprenticeship success plan to a panel of judges.
The ITA sponsors the Small Business B.C. Awards.