It was a typical mid-week call for a building inspector – visit the home of an engineer who was doing some renovations, have a look around and issue a permit.
It didn't quite work out that way, though.
The inspector chapped on the door and the engineer answered. Problem was, unbeknownst to the inspector, the engineer had a meditation ritual that he did every day in the buff.
Apparently, the engineer felt there was no need to get dressed for the inspection.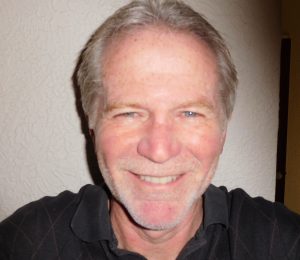 This tale is one of many in a book published recently by Ron North, who worked as a building inspector in three separate municipalities on Vancouver Island in B.C. for nearly 40 years.
The 196-page book, titled Building Inspector Memories, was published by First Choice Books. The book is written in the first person and features stories of North's real-life experiences as well as tales that were passed on to him by other building inspectors and plumbers.
Names in the book have been changed and, in most cases, locations aren't identified.
He freely admits some of the details in the stories may be a bit fuzzy.
"I have made no effort to confirm their accuracy," he writes, "or if they actually happened at all. I think they did, but you know how stories get skewed when they are passed person to person."
North says the job of a building inspector, when viewed from the outside, appears to be an easy undertaking but it's not that simple. He never came across a day with nothing to do.
The job is also a serious commission, he writes, as an inspector must investigate, research and render a correct decision, usually while trying to deal with an unreasonable timetable.
He says there is an aspect of the inspector's career that is sometimes difficult to weather, and that is the fact that a thank-you is rare. He also writes that wise decisions made by building inspectors that may have averted a future injury or loss of property are never recognized.
He tackles the leaky condo situation in B.C., indicating there are as many opinions about the situation and what caused it as there are leaky condos.
There was plenty of blame to go around, he writes, and everyone from inspectors to architects and builders had varying degrees of culpability.
"The building code didn't cause the problem; it just didn't address the problem adequately at the time."
North also writes about visiting messy or garbage-filled properties.
One house he inspected had stacks of newspapers and magazines standing five feet high that literally filled the building, leaving only a narrow pathway 18 inches wide connecting most rooms.
The fire department was worried about a fire hazard and that the female tenant wouldn't be able to get out in the event of an emergency. However, the inspection revealed it wasn't a problem and, with the paper and materials being stacked flat, it wasn't likely to create a fire hazard.
Another time, North inspected a house overflowing with garbage inside. While the fridge needed cleaning and the kitchen and bathroom needed to be gutted and remodelled to be usable, there wasn't much he could do as it wasn't a fire or health hazard, nor a violation of the building code.
Turns out the resident was a pleasant but "confused" man, according to North. He contacted the man's daughter who confirmed the lack of cleaning was a recent phenomenon and arrangements were made to place him in a facility that would provide care.
On a lighter note, he writes about a competition that erupted between building inspectors when they were required to inspect renovations to a stage at a bar where strippers performed.
North recalls the inspector was chosen by drawing straws. The one drawing the shortest straw got to do the inspection. The time for inspections was left up to the inspector. Coincidentally, the inspector chosen for the work decided to do them at the same time as a performance.
"Additionally," North recalls in the book, "none of the inspections passed first time around and necessitated a return visit."
A rather oddball tale recounted is about an email that was sent to an inspector by a man who'd been sent requests to correct a bylaw infraction. The man identified himself as the Son of God.
The man rambled about Heaven and Conqueror of the Adverse, and advises the inspector to get a life.
A year later, the Son of God sent another email, warning that before the inspector enters the Kingdom of Heaven, he will give Son of God full respect, just as everyone does in Heaven.
North worked nine years with the Capital Regional District. In 1988, he moved to the City of Victoria and was there 23 years as a building inspector, chief building inspector and manager of regulatory services. In 2011, he went to the City of Colwood as an inspector until 2018.
He hopes the book will provide some insights into what life is like as a building inspector.
"Even better," he notes, "the next time you have to deal with a building inspector, remember some of the abuse inspectors endure. Then please don't add to it."