The Industry Training Authority (ITA) has announced Lisa Langevin will be its director of women in trades, a new role developed to boost the number of women participating in trades careers.
Langevin will be responsible for working with stakeholders and industry partners to find, understand and demolish societal and program-related barriers that may be stopping women from considering trades careers.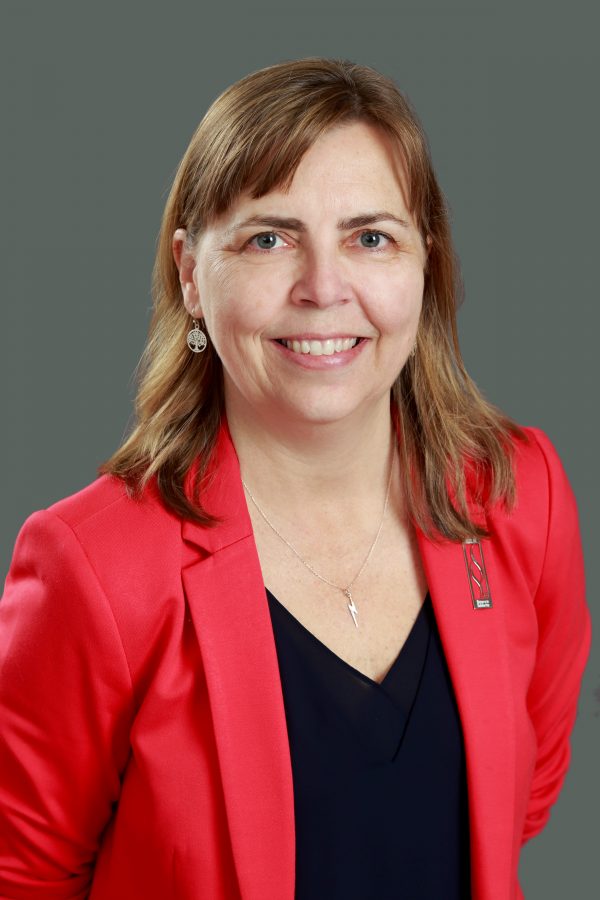 Before her position with the ITA, Langevin was assistant business manager for Local 213 of the International Brotherhood of Electrical Workers (IBEW). She holds a bachelor's degree in psychology from Simon Fraser University and is a Red Seal electrician.
The experience of being a woman in construction is something Langevin knows well. She remembers her jarring transition from working as a behavioural consultant to training as an electrician apprentice.
"It was a bit of a culture shock as soon as I entered trades training," said Langevin. "The environment, the jokes considered OK at the lunchroom table – it was not what I was used to. As an apprentice you learn that you must keep your head down, you do everything you can to not stick out. You dress like the guys, talk like the guys. You do what you can to be a part of the industry to blend into their culture rather than making waves."
After she got her ticket and began mentoring other trades workers, often young girls, Langevin became passionate about changing the industry so others wouldn't have to feel the same pressure she did.
We need to make a culture that is respectful to everyone, not just women,
— Lisa Langevin
Industry Training Authority
"Women should be able to have these jobs without changing everything about them," she said.
Langevin has been involved in Women in Trades labour market project to research barriers women have to entering skilled trades careers and advancing in their trades careers. She co-founded the BC Tradeswomen Society and currently sits on the Board of Governors for the BC Centre for Women in the Trades.
 She explained that while recruitment is a major topic brought up when discussing women in trades, one of the biggest issues is one of the most obvious.
"Blatant discrimination is one of the worst," she said. "When you go to women in trades conferences, people often want to talk about how the lack of women in trades is due to recruiting. Some say we must start exposing kids to trades in kindergarten. But that fact is that blatant discrimination today is keeping women out of those jobs … I think the first step for the industry, for government policy makers, employers and unions is to acknowledge that that discrimination has kept a lot of women out of these jobs."
Langevin said that despite the many barriers, progress is being made. She said that it seemed like for decades nothing was changing, but the past few years have seen the industry begin more women's training programs and groups for trades women.
"The issue is getting more attention," said Langevin. "We are at the beginning stages but at least we are having these conversations."
Beyond discrimination, Langevin said the industry culture needs to be changed. It is a move she believes is not only in the best interest of women, but all workers on a job site.
"We need to make a culture that is respectful to everyone, not just women," she said. "This is not a women's issue, it is a worker's issue. Respectful workplaces that are open, inclusive and less harassing don't just benefit women, they benefit everybody."
Despite the challenges, Langevin strongly encouraged more women to enter construction.  
"I would tell them wholeheartedly to do it," she said. "They are great careers. I would tell them that after signing their application papers, the first thing they should do is find a network and thankfully that is something we have created. I am super excited to get started and I think we are really at the precipice of change and its an exciting place to be."
Shelley Gray, CEO of the ITA, lauded Langevin as a welcome addition to the team.
"ITA has a critical focus on bringing more women into trades professions, particularly in under-represented trades, and Lisa will bring great insight through her experience in the trades industry in B.C. and her previous role as an ITA board director," Gray said in a press release. "She's well-positioned to expand our understanding of the barriers women face and lead a cultural change within B.C.'s trades training system."