British Columbia's construction industry is looking to help heal its workers beyond the realm of physical injury.
Mental health advocates working inside and outside of the industry spoke about the importance of setting stigma aside and helping those in need at the British Columbia Construction Safety Alliance's Mental Health and the Construction Industry event held Feb. 6 in Vancouver.
Scott Construction human resources manager Kellyann Williams explained to the audience how to not only form a mental health committee at a construction firm but to consistently pursue goals to improve employee mental health.
In order to start a mental health committee, it's important to build the business case, she said, including deciding who will champion the initiative, get budgeting right and align the committee's values with that of the wider organization.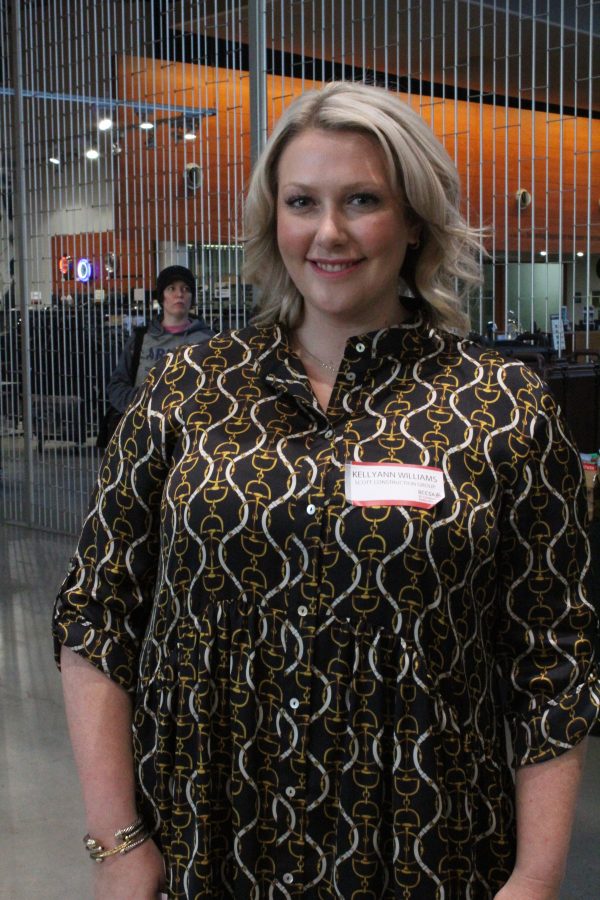 "Get buy-in from the start from leadership. When you establish a committee, decide how many members you need, seek volunteers and get people from all levels of the organization, while making sure you have change agents," Williams said.
"Ideally, you'll identify someone from leadership who is passionate, but there is a really strong business case as well. There's lots of data behind how this makes good business sense, like your benefits costs going down, turnover and absenteeism declining, all of which affects your bottom line."
A more inclusive environment also makes for better business, she said.
"Mental health is a form of diversity, just like anything else," she said. "By being inclusive of this conversation, we're creating a more inclusive work environment that is open to having other conversations and is aware of how stigma impacts the workplace. It certainly allows you to reach a far greater pool of employees."
All team members should also have training in mental "first aid," which means having the ability to recognize changes in behaviour, respond confidently and guide those affected to the appropriate support and resources.
"It's no less simple than approaching any other business change. You need support from the top down to make sure your message reaches all of your audiences. Particularly in construction, you want to make sure there's reach to worksites and your operational locations," Williams said.
Companies don't have to create their own turnkey mental health programs because there are both paid and free solutions available.
"There are plenty of resources out there in the market that offer you a ready-to-go solution that makes the process a lot easier," she said, citing the Canadian Mental Health Association's Not Myself Today program in her presentation.
Breaking the stigma around mental health begins by "starting the conversation," she said.
"It's something people are still afraid to talk about, but it impacts more of your colleagues than you're likely to think. Having that conversation and providing that platform to open that up really starts to get at that stigma," Williams said.
Former Canadian Football League player Shea Emry shared his own struggles with both mental health and the stigma surrounding the topic in his presentation to attendees.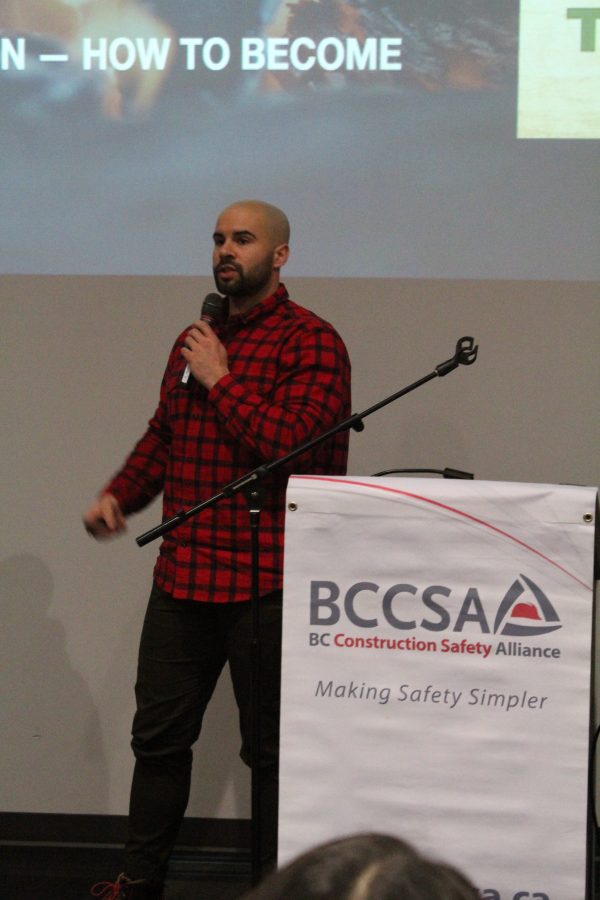 "I was an 'alpha male' in everything I did from five years old until I suffered a concussion (at age 25)," Emry said.
"My foundational identity of football was taken away from me by my injury," he said, and he was forced to reevaluate who he was and how he dealt with previous trauma.
Much like the male-dominated culture of construction, Emry said he limited his own perceptions to "how I thought I should show up" amongst others.
But dealing with depression, anxiety or other conditions are nothing to be ashamed of.
"This is not you as a man experiencing a weakness, it's just your human experience," Emry said.
To help his fellow football players, Emry organized a yoga retreat in Montreal, but after inviting 75 players, only five showed up. He went on to create the "Wellmen" adventuring group, which combines mental health with "masculine" activities.
"I 'manned it up' a bit by combining yoga with hyper-masculine stuff. It gets men's minds off the fact that they have this facade up all the time," Emry said.
Williams said creating events that engaged employees also benefitted her company. 
"We're all about taking an active approach to getting people involved, so instead of people attending presentations we found things like contests really help to get people involved. We did one where employees submitted photos of something they do to relieve stress, we do weekly draws for a gift card, and just like a free lunch, people really love to get involved," she said.