As Ontario's construction sector grapples with mental health problems and addictions, large unions such as the Labourers' International Union of North America (LIUNA) are leading the way in addressing the needs of their members.
LIUNAcare's mHealth program in Ontario represents the gold standard in treatment programs, observers say, offering multi-pronged programs to meet the needs of members at various entry points into treatment programs.
Matthew Porter, a senior director with plan administrator Benefit Plan Administrators Ltd., said the program enables members to seek treatment at their own pace.
"We've been very surprised with the uptake," said Porter.
"It's good news, bad news. Numbers are high so it's unfortunate but the good news part of it is, that means members are coming forward and seeking treatment."
Members and their eligible dependents have access to an online mental health assessment tool, virtual mental health therapy, an information and resource library as well as an overview of their benefits coverage in addition to traditional in-person therapy.
"If the recommendation (from the assessment) is to choose to see a counsellor or therapist then that gives you an avenue to reach out directly, so we can do it online through a virtual cognitive behaviour therapy program," he explained.
"Members can access it anytime they want, it's 24/7. So if a member wants to access treatments on a Sunday evening at home, or early before work, whenever it's convenient for them to able to engage a therapist."
Earlier this year LIUNAcare also launched a similar program to deal with substance management.
"It's for everything from alcoholism to illegal drugs to prescription drugs," said Porter, noting the construction-specific program is paired with an outpatient program for opioid use.
Elsewhere across the sector, both employers and unions are realizing the value of proactive programs where site supervisors and business reps are being trained to recognize nascent problems on jobsites.
Meanwhile, benefit programs have been amplified to deal with the growing problem.
Another large trade union, the Carpenters', has long been at the forefront of mental health and addictions research across North America. Among recent initiatives are the Tackling Mental Health Head On program from Local 93 and the publication of a Carpenters' District Council of Ontario Mental Health Letter billed as a call to action and reminding members of health plan supports.
IBEW Local 353 delivers mental health treatment through the Toronto Electrical Industry Benefit Administration Services. The plan's coverage for mental health was recently increased to $2,000 per year.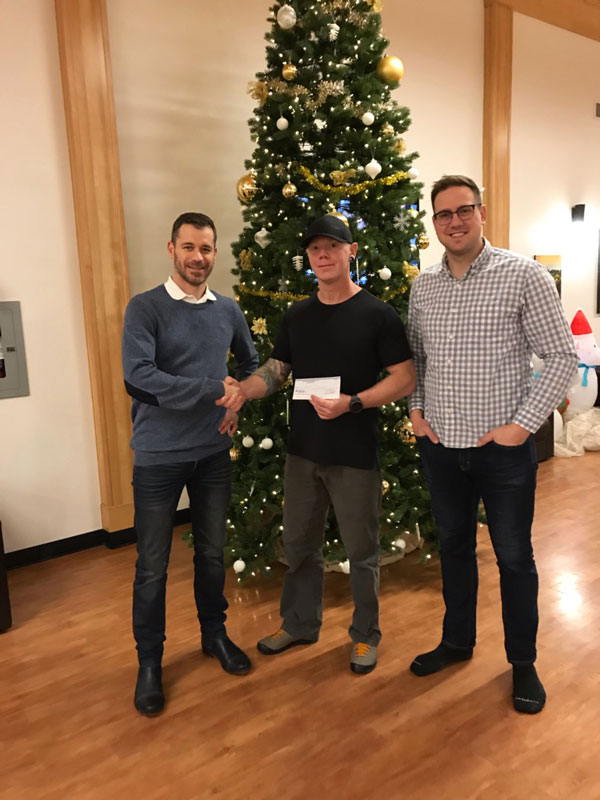 The plan designated Oct. 6 for a day-long Mental Health Marathon. A team of mental health professionals from LifeSpeak was available to answer any questions about mental health.
The Christian Labour Association of Canada (CLAC) provides programs through in-house and partner agencies, explained Ian Dewaard, CLAC'S Ontario director.
Its Substance Abuse Case Management Program employs staff substance-abuse experts to help members address addictions or dependency issues. After first contact, the program hooks up members to third-party support, CannAmm, to develop a care plan.
CLAC also participates in a Mental Health First Aid program, in which team members obtain credentials through a two-day certification program developed by the Mental Health Commission of Canada. The participants are then equipped to identify mental health problems and advise on treatment.
A third program, Lifeworks, is available to CLAC members 24/7 for crisis intervention, including for addiction and dependency issues.
CLAC also leverages its communication tools to address the stigmatization of people with dependency challenges and to encourage members to reach out, added Dewaard.
The Ontario General Contractors Association (OGCA) this year adopted a new affinity program, providing members with access to the mental health services of care consultant Medcor. In part, the service is intended to offer an informal launch point for employees before they are faced with the decision of whether to seek counselling through an employee assistance plan.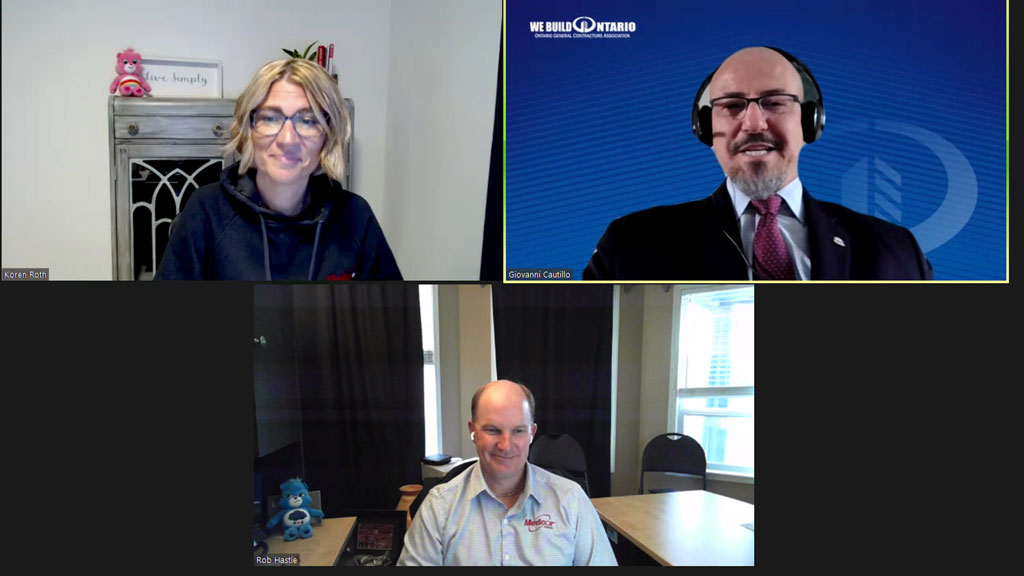 "The more training, the more discussion, the more sharing and talking about it, it helps break that stigma which really is what holds people back from wanting to reach out and talk to somebody," said Koren Roth, Medcor's manager of mental health, during a recent webinar.
OGCA president Giovanni Cautillo commented, "We wanted to ensure that people spoke about their issues before they became so problematic that they turned to substances or even worse, they would take their own lives."
The Infrastructure Health and Safety Association (IHSA) continues to work with stakeholders through the sector's Section 21 committees and recently hired a mental health and wellness specialist to lead its efforts to identify industry needs and address gaps. IHSA director of stakeholder engagement Michelle Roberts noted through the Labour-Management network the IHSA has featured guest presentation sessions on substance abuse, the opioid crisis, Naloxone kits and mental health.
In addition, the IHSA has published an on-demand webinar titled Opioid Crisis — Awareness Session as well another on-demand webinar, Call to Action — Starting the Mental Health Journey. The IHSA has also produced several online mental health videos under the banner Safety Talk.
UP NEXT: Steps that are being taken
Follow the author on Twitter @DonWall_DCN.
Part One