For Derek Wu, a contractor in Regina, it was a routine call, like ones he'd been on many times before – at least that's what he thought.
As managing partner of Collaborative Construction, he'd been asked to provide a quote to Jared and Liana Kennedy for a bath and bedroom renovation at their modest suburban bungalow on Massey Road.
"Going into the quote, I just treated it as a standard quote," recalled Wu. "But I wondered why they wanted their standard eight-by-five-foot bathroom moved into a new position."
Wu was touched by the response.
The Kennedy's eight-year-old daughter, Vienna, has arthrogyposis, a congenital joint syndrome that causes limited mobility. She uses a walker and her parents needed to create a bigger, more accessible bathroom.
"The bathroom had to be moved so she had more room to manoeuvre her walker to get into the bathroom," said Wu. "All these things were kind of an, 'Aha' moment for us and I said, 'OK, now I understand."
Another contractor, Brandon Fuchs, president of Superior FD Contracting, had also been asked to provide a quote in order for the Kennedys to qualify for charitable funding for the work from Kinsmen Telemiracle. Although the two compete in the same space, Fuchs ended up calling Wu to see if they could work together.
"He reached out to me and said, 'Look, we're both quoting on the same job, what are your thoughts on seeing if we can get this bathroom done either pro bono via us or our suppliers?'
"I said, 'I'm completely on board. I think we can do this.' Within a half hour or 45 minutes from that phone call we had already pretty well supplemented that whole bathroom change."
The two competitors teamed up on the project. They also began reaching out to tradespeople, designers and volunteers to see if they could also help.
"We said, 'this has got some traction. Let's reach out and see if anyone can help this family who is overly deserving of building love for them.'"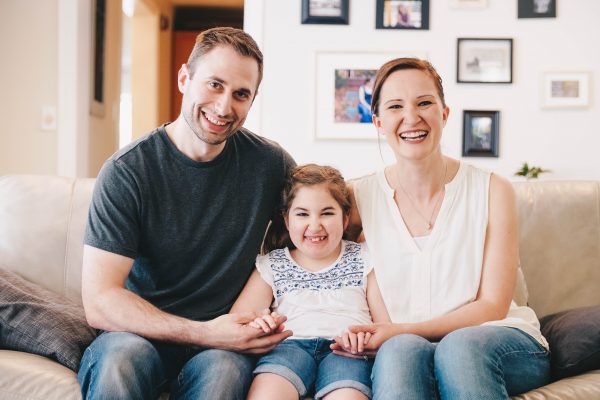 The response was overwhelming.
"We got subtrades and suppliers who really just said, 'How can we get involved,'" said Wu.
The two contractors and four other companies formed Build Love, a volunteer organization with a goal of improving lives and strengthening the community through meaningful acts of empathy, compassion and collaboration.
There are now roughly 70 local tradespeople, contractors, suppliers, design and marketing companies involved in the effort.
Melissa Fiacco, media and communications strategist for Build Love, said the community bought into the idea big time.
"It really speaks to the character of Regina," she said. "The people of Saskatchewan are tremendously compassionate and when we come together we are very strong, and that is really part of what Build Love is. It's not only a gesture of kindness for the family, but it's also to encourage kindness in our community."
The project at the Kennedy home was expanded beyond its original scope. The cabinetry in the bathroom, a mudroom, laundry room and kitchen are being replaced and door handles have been lowered. A new furnace and air-conditioning unit is being installed. The project is expected to be complete in November.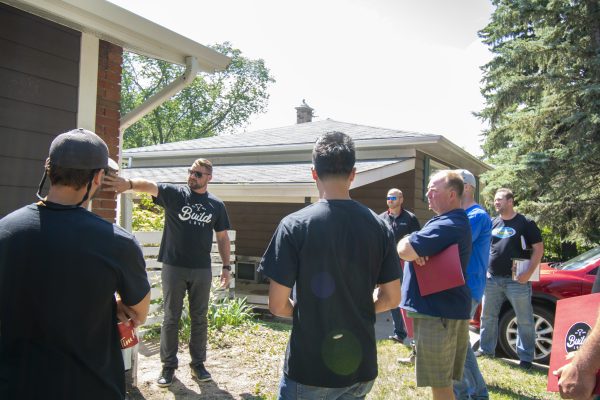 Fiacco said contractors, tradespeople and suppliers in the community really got behind the campaign, providing more than $300,000 of market value in labour and building materials to complete the project.
"The local community should be exceptionally proud of how they've stepped up and they are really setting the benchmark in community investment," she said. "Every single day we are receiving offers from volunteers."
Going forward, Build Love intends to help a family in need once a year.
"We do want this to be an annual campaign where we select a family," said Fiacco. "We have a tremendous amount of support from skilled trades and volunteers."
Build Love will have to decide on future projects, said Fiacco, as well as the criteria for selecting those projects. The organization is accepting contributions to help achieve its goals. More information is available at www.buildlove.ca.
Fiacco said it's amazing how the organization has grown.
"We always say that we didn't choose Build Love, Build Love chose us," she said. "The Kennedy family found us."
Initially, the Kennedys tried to do a lot of the work themselves, but soon realized they didn't have the skills and needed a contractor. They were taken aback when the contractors offered to do the work for free.
"It's a weight off our shoulders. It's huge," said Liana Kennedy.
The Build Love organization, meanwhile, has started selling T-shirts and ball caps to raise money for future efforts and they're now a hot item around town.
Wu said it's gratifying to see how the campaign has come together and how the people of Regina have embraced it.
"We're seeing people on the streets, on Friday and Saturday nights, wearing our hats, wearing our shirts, and it's great to see the awareness of it."