TORONTO — Volvo Cars Canada and the Interior Design Show Toronto have announced the shortlisted finalists for their New Garage sustainable design challenge.
Participants were asked to submit visions for the future of garage spaces, with submissions accepted between Oct. 29 and Dec. 31. The challenge "aimed to empower conceptual thinkers and design thought leaders and ultimately inspire all eligible Canadians to rethink the garage and vehicle relationship into one that embodies innovative, beautifully designed and sustainable elements," stated a Feb. 16 release.
"We were all agreeably impressed with the diversity in design thinking across the entries," said Robin Page, head of design for Volvo Cars. "The interpretations were clean and modern, Scandinavian-inspired, but also imaginative in the ways they reframed the space to embrace nature and address more livable functions."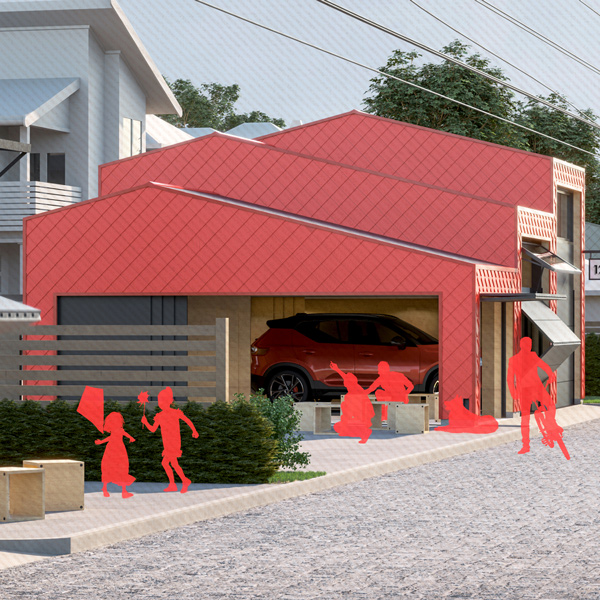 The finalists are:
Jerry Liu and Jesse Basran, design partners, BLA Design Group, Vancouver.
This New Garage design, titled Modul, features a prefabricated, modular building intended to revitalize suburban laneways. "It creates a compact, multi-functional space for vehicle parking, storage, home office and other stay-at-home activities, while encouraging lane activation and interactions between neighbours," states the summary.
Keillor MacLeod, industrial designer, Keillor MacLeod, Toronto.
MacLeod's design is inspired by the Swedish movement of Naturhus to create living spaces surrounded by plants. The garage becomes a greenhouse, encased in insulated glass, creating a self-contained ecological system.
Tiam Maeiyat, R&D creative designer, PNH Solutions, Montreal.
Maeiyat 's New Garage design "Parking-Parc" upscales the garage space into a new form of the family room. Linking inside and outside together with light, the design "creates possibilities for quality family time, regardless of time or season."
Shirley Shen, Travis Hanks, John Roddick, Jorge Roman, Ana Cadena, Haeccity Studio Architecture, Vancouver.
This design, titled "Mainspring," creates a car-sharing opportunity for the broader community. By creating a communal garage, other existing garages in the neighbourhood have the opportunity to be transformed into a new space "that invests in mentally and physically recharging activities."
Sean Solowski, architect, MacLennan Jaunkalns Miller Architects, Toronto.
"Restore" is a pavilion that embraces technology and respected the natural environment. "A reinterpretation of the traditional garage as a space that recharges both motor and mind in equal measure."
The winning submission will be announced in March and the winner will receive a $2,500 cash prize and other promotions.