If the marketing message from major U.S. auto manufacturers is to be taken at face value, today's super-sized pickup trucks are designed for the hard-working tradesman and construction worker. Apparently, they would find their daily tasks impossible without them.
Yet in France, North American pickups are virtually non-existent. In fact, one will see more pickups during two minutes of driving on roads outside Canadian cities than over several weeks in France.
How do the French trades get their work done? Obviously hundreds of thousands of tradespeople are employed for the restoration of historic buildings, new home construction and ICI projects of all sorts and sizes.
The answer is simple. They have adapted to smaller trucks. Government licensing policies make it almost cost-prohibitive to buy the typical North American pickup. It's part of France's effort to reduce the carbon footprint of their transportation sector by removing high emission vehicles from the road.
The Ford F-150, Chevy Silverado and RAM pickups in their various configurations are not built in Europe due to design safety concerns. The vertical grill heights of North American pickups are discouraged under the European New Car Assessment Programme standards (NCAP).
You really have to love your F-150 if you want to register it in France. Ecological penalties based on CO2 emissions are extremely high, whether purchased or imported, new or second-hand.
A Ford F-150 AWD pickup with a 2.7 litre six-cylinder turbo engine has tailpipe emissions of 399/gr per kilometre. A more powerful pickup like the RAM 1500 with a 6.2 litre supercharged hemi engine has tailpipe CO2 emissions of 422/gr per kilometre. That puts them beyond the top end of the penalty scale. Under the ecological penalties effective January 2023, the cost to register these vehicles in France would be €50,000, or about CDN$75,000.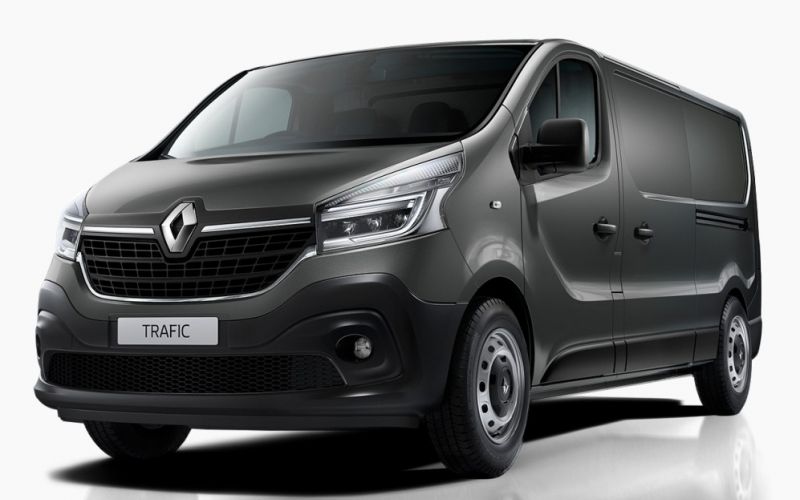 There's also a weight penalty of €10 per kilo for vehicles heavier than 1,800 kg (4,000 lbs.) which is added to the ecological penalty. These trucks are heavily penalized under that scale too, but the total ecological and weight penalties cap at €50,000.
French trade workers have turned to covered vans with diesel engines not exceeding 2.0 litre for the most part. Peugeot and Renault dominate small truck sales in France. Ford and Mercedes also have a smaller but noticeable presence. Each offers a wide assortment of lengths and heights to suit almost every trade requirement.
Utility and environmentalism are emphasized in the marketing of these working vehicles. If something cannot be carried inside the van, a trailer is used. If the equipment is really big, a larger commercial vehicle is dispatched from the yard to tow it to the site.
Yet some still purchase American pickups. The Daily Commercial News spoke to the sales manager of a Ford dealer in Metz, a city of 120,000 in north-eastern France. The dealer's lot stood out from others by having four open pickups on display.
These were Ford Rangers, built in South Africa for the European market. By North American standards, the Ranger is a pickup pup, still large by French standards, yet with a towing capacity of 7700 lbs.
Of the 30 or 40 Rangers he sells over an entire year, 80 per cent go to farmers, the manager said. As for the rest, he simply shrugged. The maximum engine size available is 3.0l itre, and only in diesel due to the cost of fuel. In France, diesel sells at a significant discount to regular gas, although more than twice the price than in Canada.
North America has an obsession with large pickups. An F-150 is sold every 49 seconds. In Canada, pickups represent 25 per cent of all new vehicle sales. If those statistics reflected the number of construction workers in this country, we wouldn't have a skilled trade shortage.
But of course, most of these pickups are personal vanity vehicles, not working trucks. Throaty exhausts, 33-inch tires, leather seats, multi-screen displays. Clearly the message from Europe has yet to reach this side of the Atlantic.
John Bleasby is a Coldwater, Ont.-based freelance writer. Send comments and Climate and Construction column ideas to editor@dailycommercialnews.com.