Pressure is being exerted on steel manufacturers to clean up their carbon act. It's a big challenge since steelmaking is a very carbon-intensive industry. One metric tonne of steel produces 1.85 metric tonnes of CO₂ emissions. Overall, steel production accounts for about eight per cent of global CO₂ emissions.
The good news is that the global industry is responding. One development frequently mentioned is "green steel."
In an overall sense, any effort to reduce the carbon footprint of steel production could be characterized as green steel. This can lead to the term falling victim to vague definitions. Therefore, some clarity is required to determine exactly what green steel can and should be.
Seventy-five per cent of the today's steel is made from iron ore in a blast furnace powered by coal or other fossil fuels. Changing that process is at the heart of green steel development.
One method is to replace blast furnaces with electric arc furnaces (EAFs). Industry emissions would be reduced significantly suggests Boston Consulting Group, down to 45 per cent when natural gas is used as a power source to fuel and 92 per cent if natural gas is replaced by green hydrogen. There is a long way to go. Currently only six per cent of global steel production uses EAFs.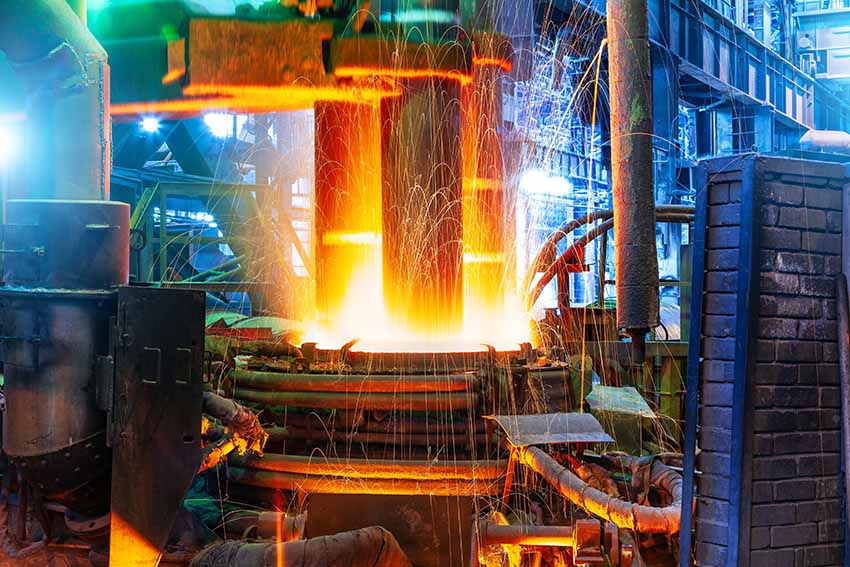 Another promising method goes a step further. It involves using hydrogen to chemically reduce the iron ore to produce "sponge iron," which is then melted in an EAF.
However, any move away from today's typical steel production processes calls for capital spending of about $4.4 trillion over the next 30 years, says international advisory group McKinsey Global. This could potentially push up production costs by 30 per cent or more over that time period. McKinsey suggests capturing carbon emissions, coupled with either the reuse of those carbons or their in-ground sequestration, are other carbon-reduction possibilities.
Regulation may force the steel industry's hand. Europe has targeted a 55 per cent carbon reduction by 2030 and carbon neutrality by 2050.
Means to achieve those targets include forcing steel producers to pay for each metric tonne of CO2 emitted and tariffs on steel imports based on the amount of carbon embedded in them.
Canada has set similar overall objectives but is relying heavily on the domestic steel industry itself to achieve those targets.
In 2021, the Canadian Steel Producers Association (CSPA) released its Climate Call for Action outlining potential partnerships and collaborations, and calling for a switch to hydrogen-based fuel sources and carbon capture techniques.
"We believe we can achieve our vision of a low-carbon steel sector if we work in collaboration with governments, stakeholders, customers and the supply chain."
CSPA president Catherine Cobden said in a media release.
Canada may be in a better position than many to make the transition to true green steel manufacturing, particularly given the natural advantages available in certain parts of the country, says Boston Consulting Group.
"In addition to their mineral resources, Quebec and Newfoundland have hydroelectric wealth that can be used to produce green hydrogen and replace natural gas in processes."
Given the amount of money required to switch processing methods, it may not be surprising that only one Canadian steel mill has announced firm plans to switch to EAF technology, and only then as a result of joint federal and provincial assistance totalling $900 million.
A $1.8 billion project at ArcelorMittal's Dofasco plant in Hamilton, Ont. will be among the first of the company's global operations to replace coal-fed coke ovens and blast furnaces and move to "a hydrogen-ready direct reduced iron fed EAF," an Ontario media release explained.
Continued market development for green steel is needed to grow market demand, says Boston Consulting Group.
"Steel producers must take the initiative to be proactive and play a key role in advancing changing market and operating conditions. If companies focus strictly on optimizing the definition for their own needs, they risk getting lost in battles with each other."
John Bleasby is a Coldwater, Ont.-based freelance writer. Send comments and Inside Innovation column ideas to editor@dailycommercialnews.com.