There are many indications the construction industry is ready to transform towards prefabricated offsite construction in all its various forms.
When compared to bespoke onsite construction, the environmental, productivity and efficiency benefits appear overwhelming. The post-COVID world should be ideal for prefabrication, given current economic and labour supply issues. Off-site factory production processes can be streamlined through the scheduling of repetitive work in a controlled environment. Fewer workers are required both in factories and onsite, meaning more can be accomplished with fewer hands from start to finish.  
According to a study published by Fortune Building Insights, "modular construction" is expected to surge globally by 50 per cent from 2021 to 2028, despite only modest growth of 5.2 per cent in 2020. While using the term "modular" in its observations and conclusions, the study is also referring to all forms of factory-built componentry requiring some onsite assembly.
At the same time, the Fortune study highlights a vicious circle. Offsite manufacturing requires huge investments and long-term returns justified on the assumption of stable demand growth. If these long term returns are deemed unachievable, it can delay future factory investments. That, in turn, can hinder further development of the prefabrication industry.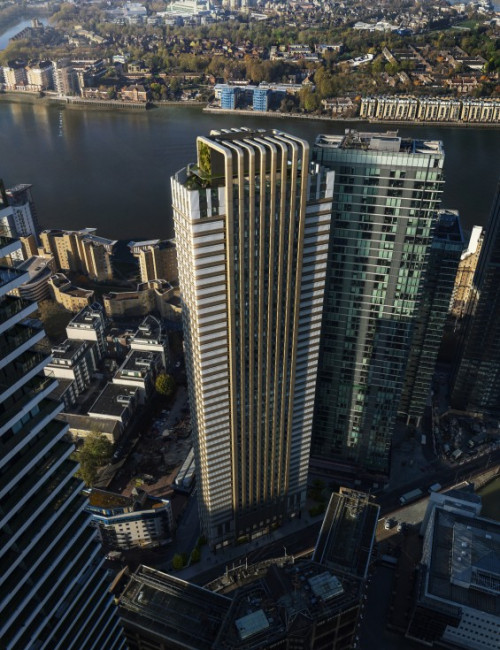 Clearly it doesn't always go well for large-scale, prefabricated component builders. Such was the case when U.S. builder Kattera burned through investment capital of $2 billion or more from 2015 until 2021, when it finally declared bankruptcy. In the U.K., Japanese-backed Urban Splash went into receivership in June this year. Fortunately, new factories are coming on stream, some rising from the assets of those that have failed before them.
Adoption of new construction processes can be challenging. According to a recent industry report, the number one issue in the U.S. facing prefabrication is concern over the availability of components. Supply chain issues can affect prefabrication factories just as they can affect bespoke worksites.
Geography also plays a part. For example, distances between factory and worksite are an issue in North America more so than in Europe. In response, some prefabricators in the U.S. are moving production facilities closer to potential markets, typically areas where housing is needed most.
There are anecdotal suggestions of higher acceptance of modular and prefabrication in Europe. Yet even there, challenges to further adoption can be identified. Some might be familiar to those in North America.
In France, a study of 55 GCs, designers and consultants acknowledged the advantages of improved productivity and quality alongside reduced environmental impact during construction. At the same time, there were concerns expressed regarding longer overall project co-ordination times and the difficulty of making design changes once projects were underway. Such challenges, while often unique to each geographic region, make for a varied landscape of global acceptance.
Gaining increased attention everywhere are the environmental benefits of prefabrication.
Situational variables make prediction and management of energy use and carbon emissions difficult during traditional onsite construction. In contrast, prefabrication in a factory setting offers far greater overall control. Since designers can specify materials with exactness, wastage is greatly reduced. Quick assembly onsite means the damage and waste of materials due to outdoor storage and weather exposure can be almost eliminated. 
Furthermore, fast assembly processes means vehicle GHG emission reductions can be significantly reduced. Building Green writes that, "Modular construction can reduce the total number of deliveries to sites by 90 per cent and decrease the average travel distance of workers to the site by 75 per cent."
The progress of prefabrication continues. Modular and prefabricated projects are becoming taller and larger.
In the U.K., final approval has recently been granted for the construction of "30 Marsh Wall" in London's Canary Wharf district. The 48-storey modular student tower will be one of the tallest volumetric buildings ever built.
However, the varied rate of global adoption also suggests the continued growth of prefabrication in construction will be based on strategic choices, both in terms of future manufacturing facility investment and the specific requirements of each project.
John Bleasby is a Coldwater, Ont.-based freelance writer. Send comments and Inside Innovation column ideas to editor@dailycommercialnews.com.