In September 2015, on what had been an otherwise ordinary workday, a roof collapsed on Cole Bernier, a 23-year-old carpenter's apprentice in Kelowna, B.C.  
In a split second, Bernier's life changed forever.
The young man sustained significant injuries, including broken vertebrae, a punctured lung and serious spinal cord injuries.
While working toward a career as a carpenter, Bernier was very physically active.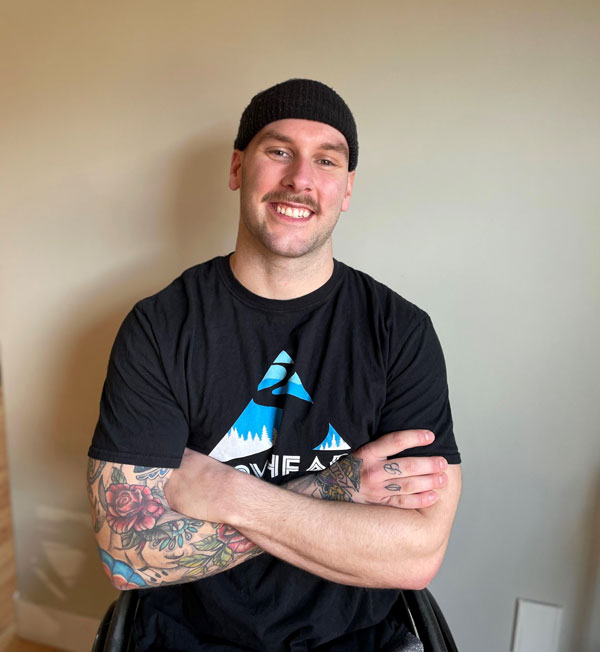 He was a CrossFit athlete, a form of high-intensity interval training, and rode dirt bikes in motocross competitions around the world.
Now he relies on a wheelchair to get around. 
But Bernier is also back on a mountain bike, this time a modified one. He has turned a hobby into a career and now promotes and demonstrates adaptive mountain bikes across Canada and the United States.
Adaptive mountain bikes are for riders who cannot ride a standard mountain bike and require adapted equipment and trails to suit their physical, intellectual, neurological and sensory abilities.
"I do sales and public relations for Bowhead Corporation, which designs and makes adaptive mountain bikes," said Bernier.  "The job involves lots of travel across the U.S. and Canada for various bike events."
In the winter, when bike trails around Kelowna are often covered with snow and ice, Bernier rides a sit ski on the hills in the Okanagan.
A sit ski is a fibreglass sled with a bucket seat and either one or two skis.
Although he no longer works in construction, Bernier still takes a great interest in workplace safety. He has some advice on the subject for construction employers and employees.
"It sounds obvious, but it needs to be repeated constantly," he said. "To reduce the risk of a workplace injury, communication between employer and employees, as well as between employees, is essential.
"Be open to criticism and receive it positively. If you're a young employee, if something doesn't feel right on the worksite, trust your gut and tell your employer. And if you're an employer, you need to listen."
Bernier has come a long way since his injury on the strength of his own courage and persistence.
He has also had considerable support from WorkSafeBC's (WSBC) Special Care Services, which provides services to seriously injured workers.
WSBC's definition of a serious injury is one that results in a significant, permanent loss of physical or mental health. Some examples are spinal cord or brain injuries or major limb amputation.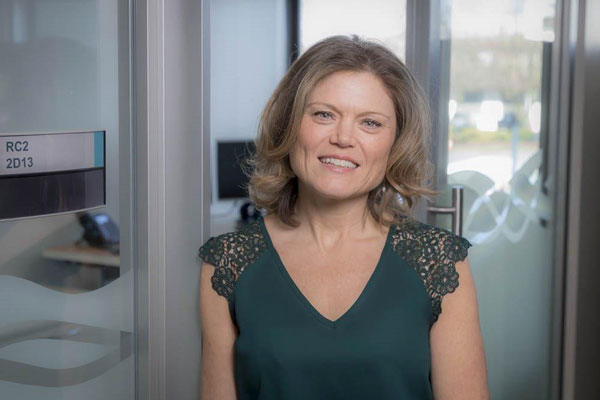 "We look after the life-long physical and psycho-social health care needs of the most seriously injured workers, such as Cole," said Tanya Houghton, director of Special Care Services (SCS).
The department has many services available to help a seriously injured worker resume a normal life.  
For example, SCS can arrange for any medical equipment that is needed, such as motorized wheelchairs and prosthetics.
Depending on an individual's circumstances, SCS might be able to arrange for modifications to their home or vehicle.
It can also arrange assessments by physicians who have expertise in pain medication and addiction management.
"At any one time we have approximately 1,000 clients like Cole," said Houghton. "The kind and extent of the services and support we provide depends on what they need. The more active the injured worker – like Cole – the more services they are eligible for."
SCS uses a team approach.
Bernier has a service co-ordinator, a case manager at WSBC headquarters in Richmond, who travels to visit him in Kelowna when needed, occupational therapists, nurses and special needs officers, who can help with Bernier's mountain bike. 
"Cole is a real inspiration to other people," said Houghton. "In spite of his injury he's accomplished so much." 
WSBC's serious injury claims like Cole's numbered 7,355 in 2021, of which 1,590, or about one in five, were in construction.
The annual trend in injuries and fatalities in construction in B.C. is reason for optimism.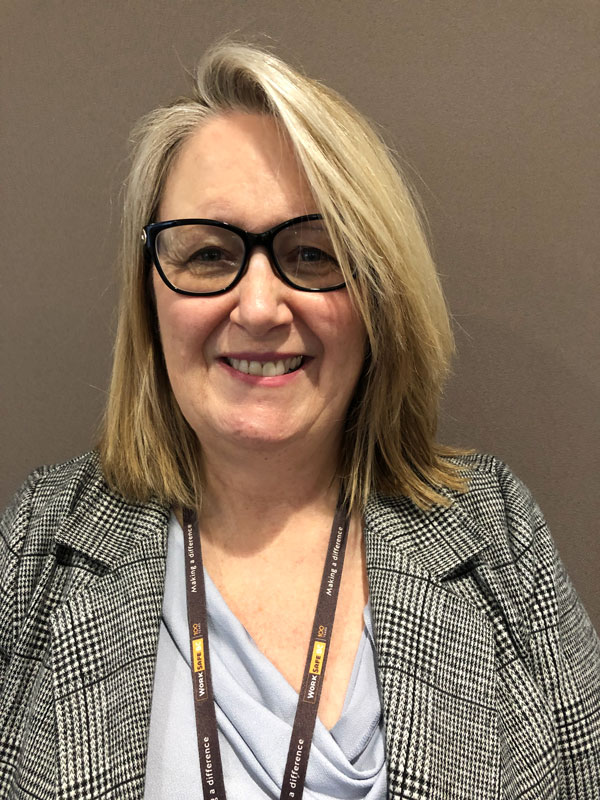 Carol-Anne Boufford, manager of WSBC's prevention field services, says the number of work-related fatalities in construction has been going down.
Between 2017 and 2018, they fell from 51 to 34. In 2019 they numbered 34, in 2020, 31, and in 2021, 29.
In addition, the injury rate in construction – the number of time-lost claims plus serious injury claims per 100 workers – fell from 4.02 per cent in 2016-18, to 3.53 per cent in 2019-21. That's an improvement of a little more than 12 per cent. 
"WSBC has adapted a risk-based approach to safety, in which we focus on the leading causes of serious injuries in construction, which are falls from height and struck by mobile equipment," said Boufford. "It's a strategic approach."