General Contractors
Simplify your Bid Management process.
The most projects. The largest network. The best software.
Speed and flexibility to meet your bidding needs
The fastest project setup time
Import a project from our Project Intelligence platform (sold separately) or add your own project in just 3 easy steps.
Control your bidding process
Add your own pre-bid meetings and bid dates, and push addenda easily to subs, so you get accurate bids on your schedule.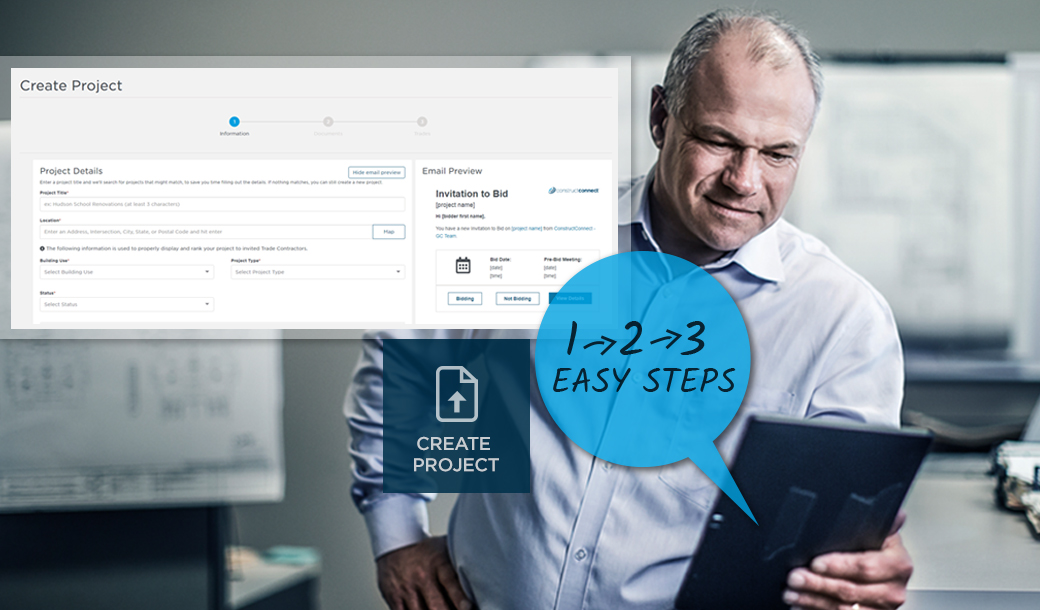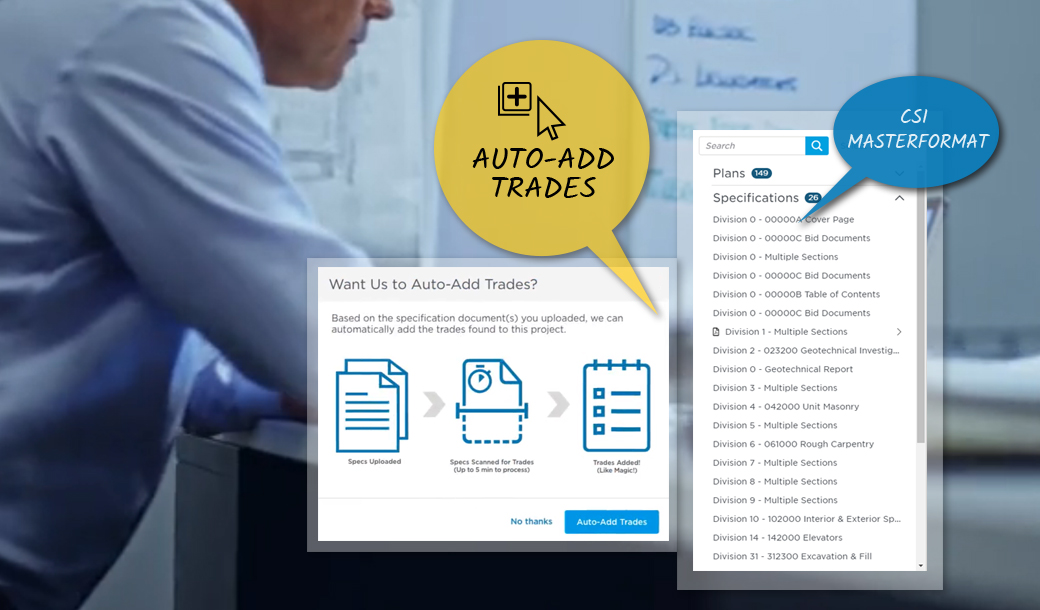 Automation of your workload to save valuable time
Documents organized for you
We name and organize bid documents by CSI MasterFormat trades, whether you import a project or add your own.
Trades auto-added to projects
Trades are auto-added from specs and mapped to your preferred CSI MasterFormat codes, saving you a ton of time.
Maximum sub exposure to boost your profit margins
Your choice of subcontractors
Use your own trusted subs or let us recommend subs from our network based on the trades and service area you define.
Stay on top of your invitations
Get notified quickly of any failed invitations, so you can correct email addresses and re-send them right away.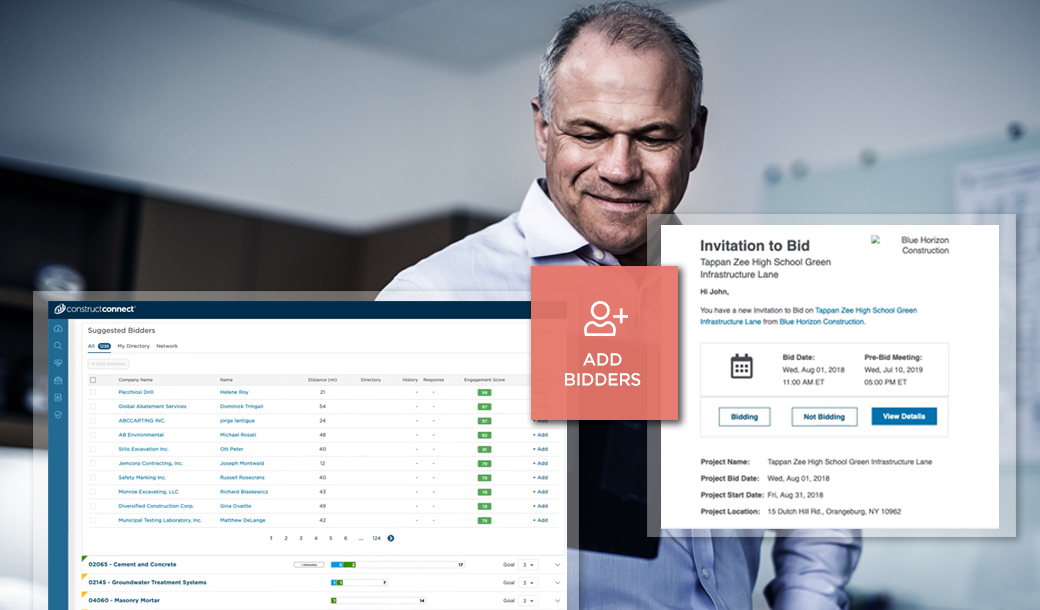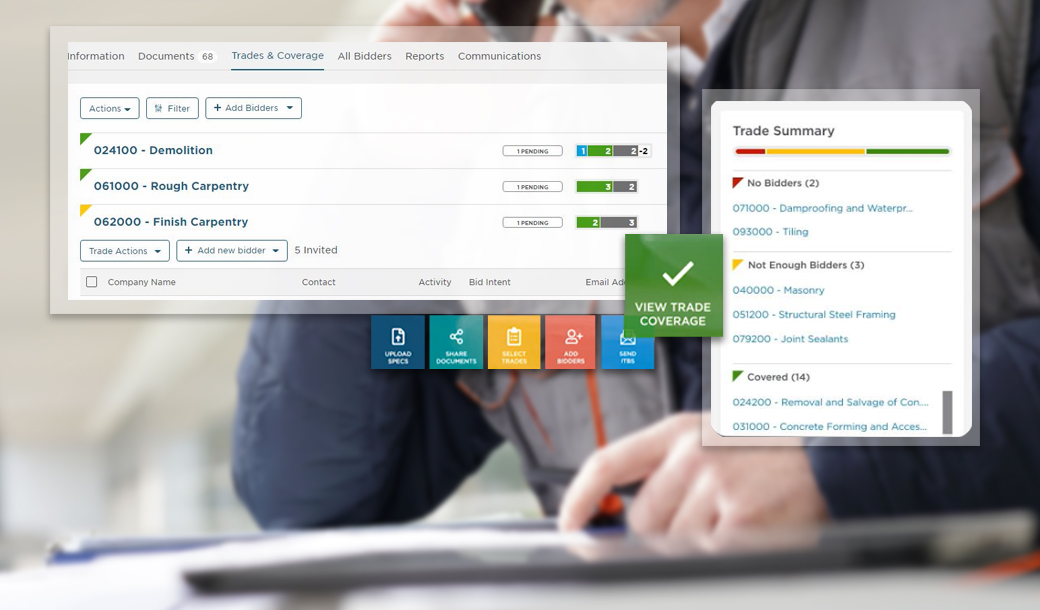 Cutting-edge tools to ensure bid coverage for all trades
Ensure complete bid coverage
Set goals for the number of bids you want to receive for each trade, and visualize progress at-a-glance in a dashboard.
Track call notes per bidder in a simple interface when you're making calls to ensure you get the bid coverage you need.
Access to the most responsive bidders to improve efficiency
The highest response rates
Subs are assigned a responsiveness score, so you can prioritize the most responsive subs and start receiving bids fast.
Upvote more responsive subs
When the bid day has passed, simply indicate the bid status of each sub so the ones who bid get a higher responsiveness score.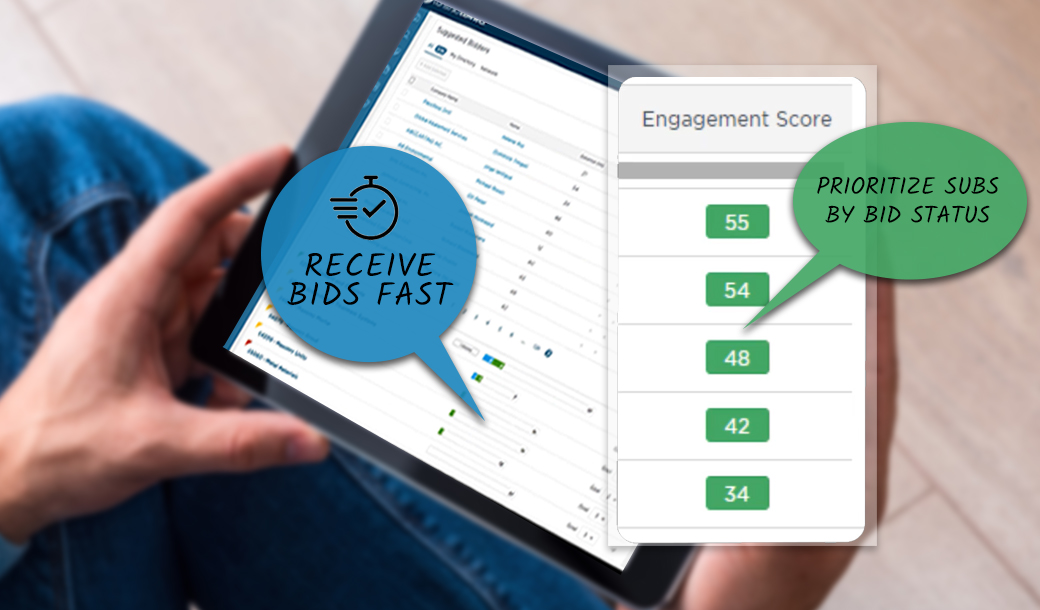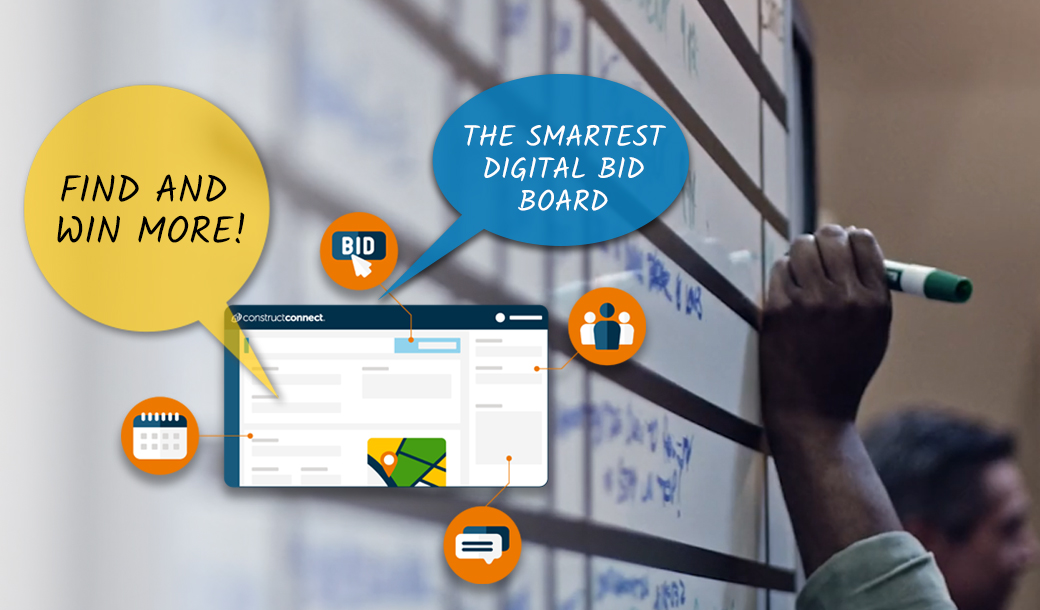 The smartest digital bid board
Organize all your project leads and bid invites online​
All your bidding info in one place for your estimating team to access.
Find and win more with the largest ITB & project data network
Track call notes per bidder in a simple interface when you're making calls to ensure you get the bid coverage you need.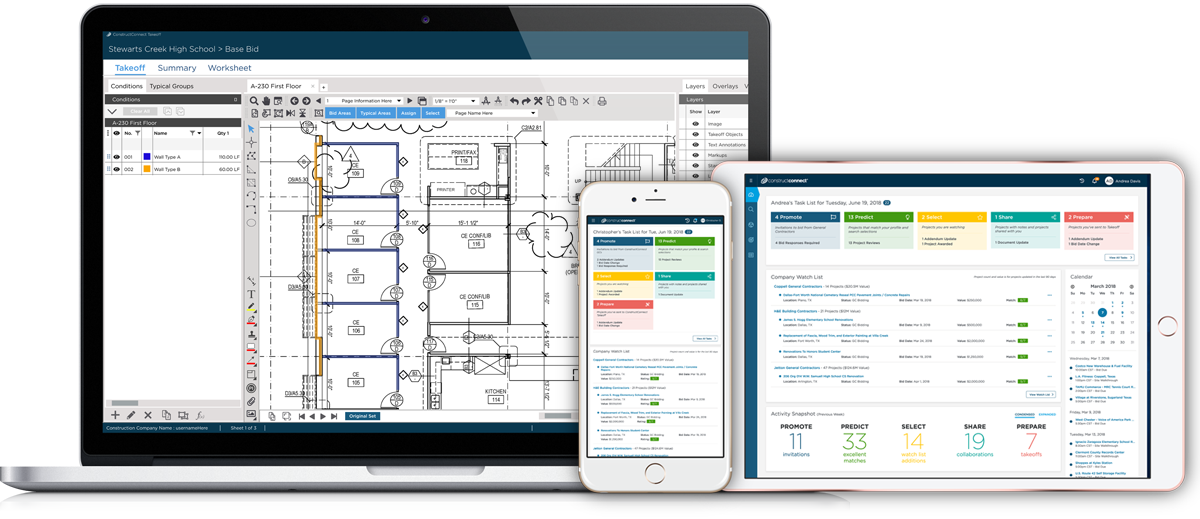 Comprehensive project coverage and tools to help you bid and win
Canada's best project coverage
Canada's largest construction project database including pre-bid & private jobs, plus projects predicted for you based on your work preferences.
Pre-construction... simplified
Workflow management tools and takeoff integration to save you hours and enable seamless collaboration across your team.
It's time to simplify and streamline your bid management.