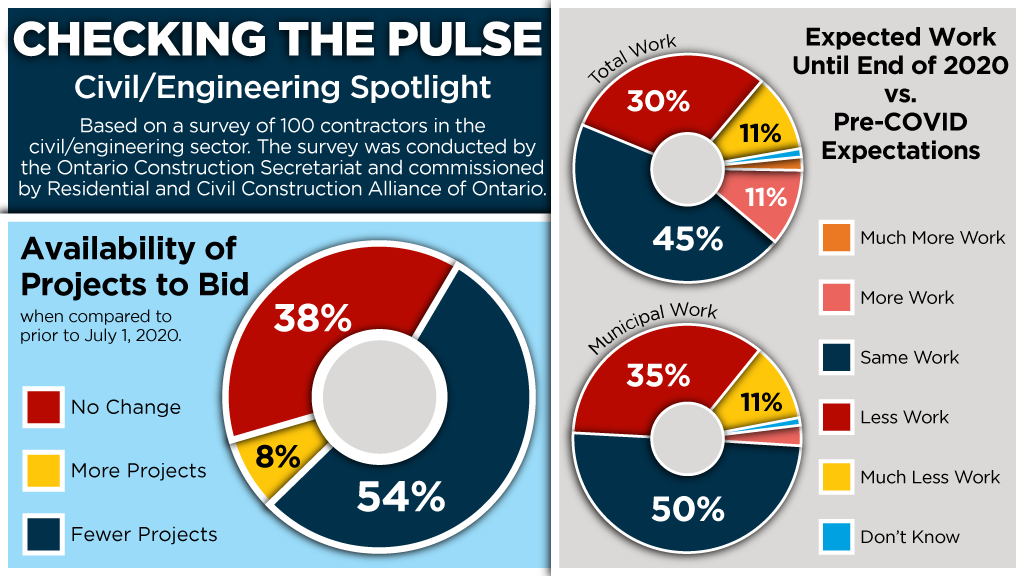 An Ontario Construction Secretariat (OCS) survey focusing on the civil and engineering sectors finds contractors are experiencing concerns around the second wave of COVID-19 but are also worried about the drop in tenders and projects to bid on, especially...
Certificates
Published Certificates and Notices
Tenders
Tenders for Construction Services
Latest News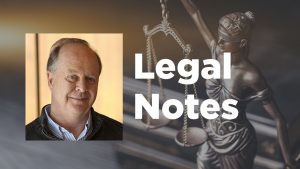 COVID-19 is destined to have a significant impact on building contracts, litigat...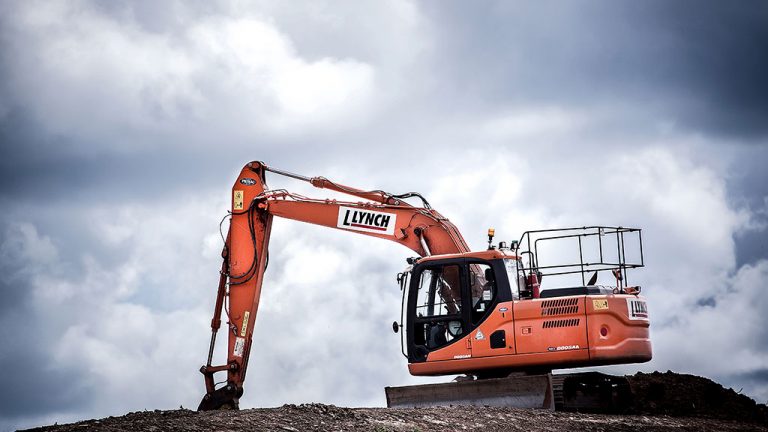 COVID-19 has taken its toll on contractors, construction companies and workers....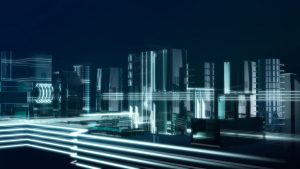 With the requirement to cut travel and extend social distancing the construction...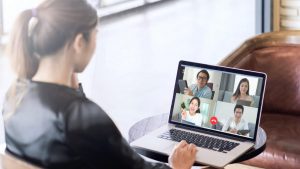 In addition to the risk of physical injury, construction workers deal with consi...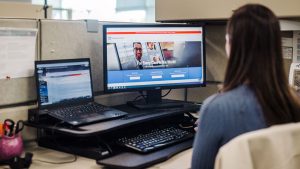 Born out of the COVID-19 pandemic, a temporary arrangement between EllisDon and...
It's a special (and spooky!) episode of the Construction Record podcast this wee...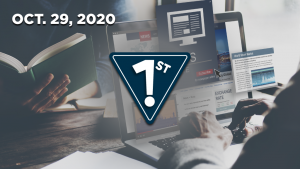 Graywood plans Church Street tower Graywood Developments LP announced y...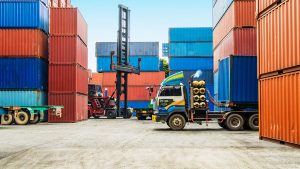 Two key numbers on the U.S. economy were released this morning at 8:30 a.m.: (1...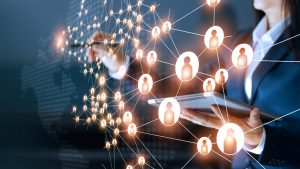 OTTAWA — The Canadian Construction Association (CCA) and Cognit.ca have announce...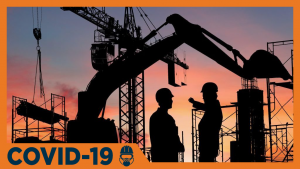 TORONTO — Through a new COVID-19 resilience infrastructure stream, the governmen...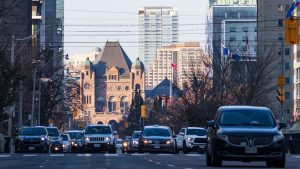 The Ontario government's proposed package of legislative measures and policy cha...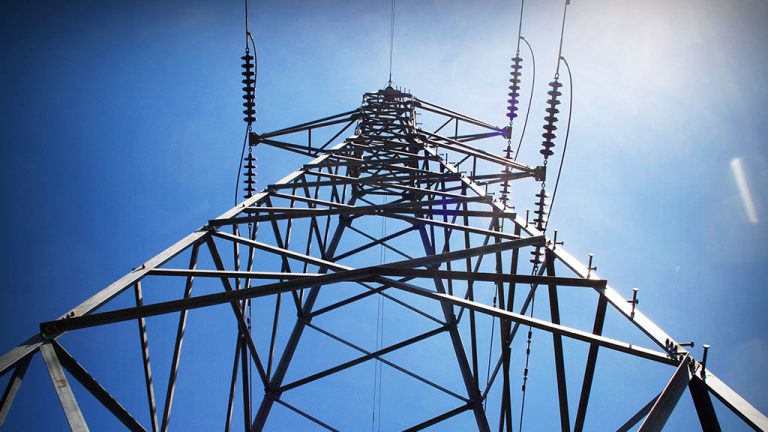 MISSISSAUGA, ONT. — Ontario's Electrical Safety Authority (ESA) has published a...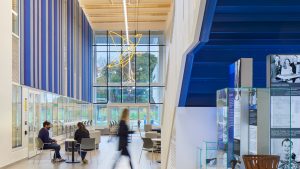 OAKVILLE, ONT. — The new Oakville Trafalgar Community Centre (OTCC) has opened t...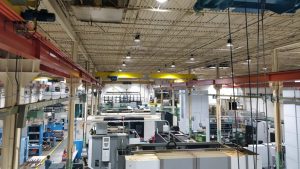 TORONTO — EcoGrid Technologies, a Toronto-based energy equipment and solutions c...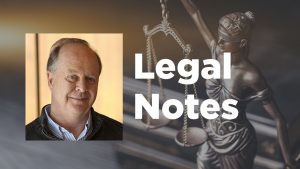 Canada's Criminal Code under the Competition Act is explicit when it comes to th...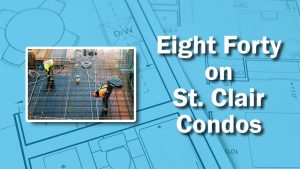 Work continues for the Eight Forty on St. Clair condos on St. Clair Avenue West...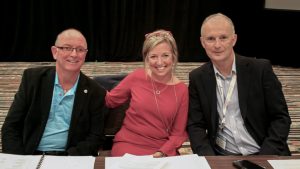 "Smash! That's the sound of the glass ceiling breaking." So exclaimed Tania Joh...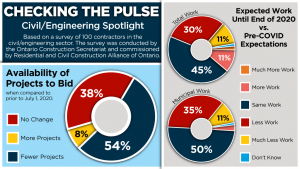 An Ontario Construction Secretariat (OCS) survey focusing on the civil and engin...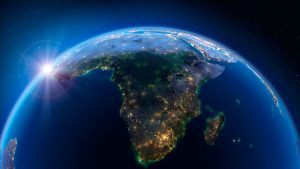 DUBAI, UNITED ARAB EMIRATES — Iran has begun construction at its Natanz nuclear...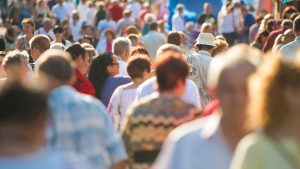 Following gains of 209,000 people (+0.6% q/q) in Q3/19, 97,000 (+0.3%) in Q4/19...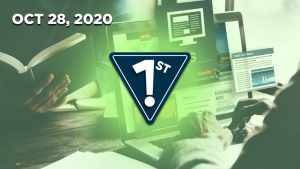 SNC-Lavalin lands Georgia project  SNC-Lavalin announced this morning i...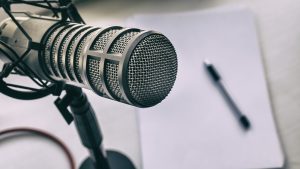 VAUGHAN, ONT. — The chair of the Residential and Civil Construction Alliance of...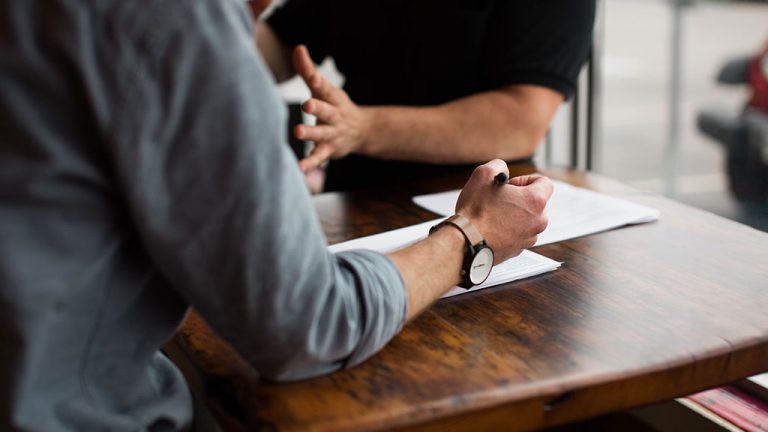 MONTREAL — Quebec's engineers society has issued a white paper outlining its com...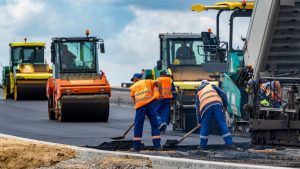 MISSISSAUGA, ONT. — The Ontario Asphalt Pavement Council has announced its annua...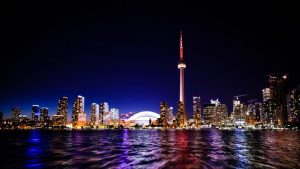 TORONTO — Toronto-based Greybrook Realty Partners Inc. has announced the closing...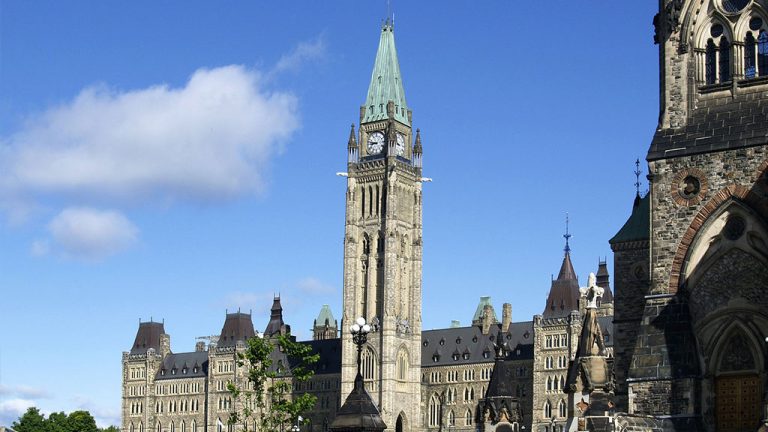 OTTAWA — Fifteen cities will share $500 million in federal funding so they can b...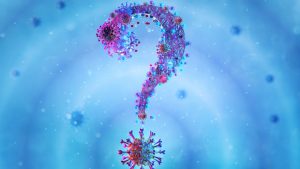 Just as COVID-19's second wave threatens to stall Canada's economic recovery com...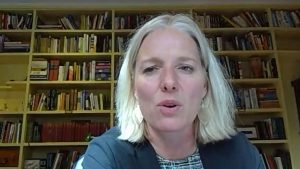 Federal Minister of Infrastructure and Communities Catherine McKenna made it cle...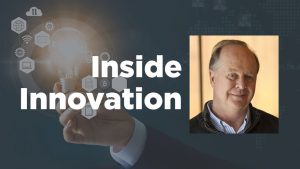 U.S. President Donald Trump's well-known disdain for regulations has earned the...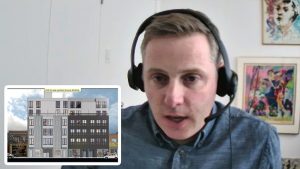 With mass timber gaining acceptance for a new breed of midrise buildings, often...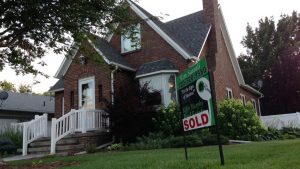 CHARLOTTE, N.C. — Sales of new homes fell by 3.5 per cent in September to a seas...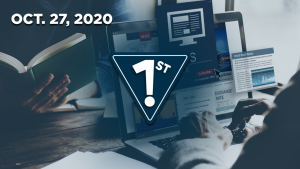 OGCA joined green workforce coalition The Ontario General Contractors Associ...
More
Most Read News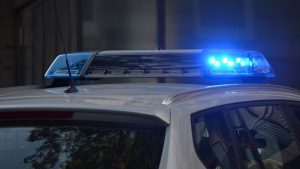 AURORA, ONT. — Late last month, York Regional Police laid seven criminal charges...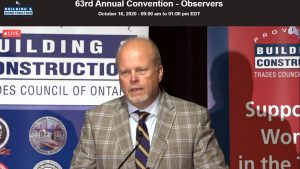 Canada's Building Trades Unions (CBTU) new executive director Sean Strickland ha...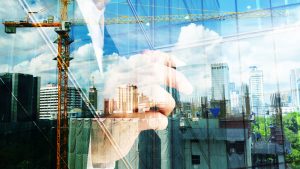 The accompanying tables show the top 10 major upcoming Ontario and Quebec constr...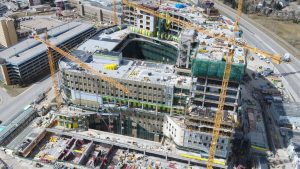 Proposed prompt payment legislation for the construction industry is expected to...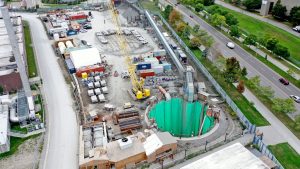 The City of Toronto's largest-ever infrastructure construction project isn't som...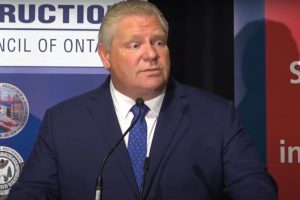 Premier Doug Ford was the keynote speaker at the 63rd annual convention of the P...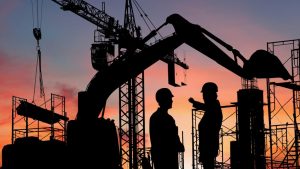 Panellists speaking at a recent green building webinar made a powerful case that...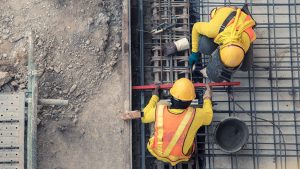 Canada's Jobs Claw-Back Ratio Above Three-Quarters In September, the U.S. econo...
Latest Infographics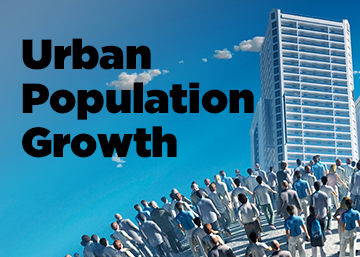 This infographic looks at the surge in Canada's urban population growth.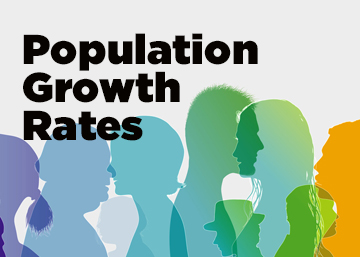 This infographic looks at the latest Canadian population growth rates.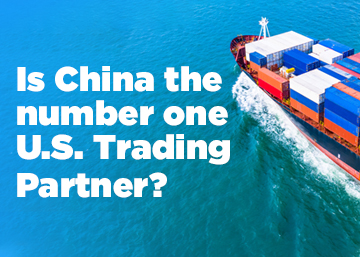 This infographic looks at U.S. trading partners - is China number one?