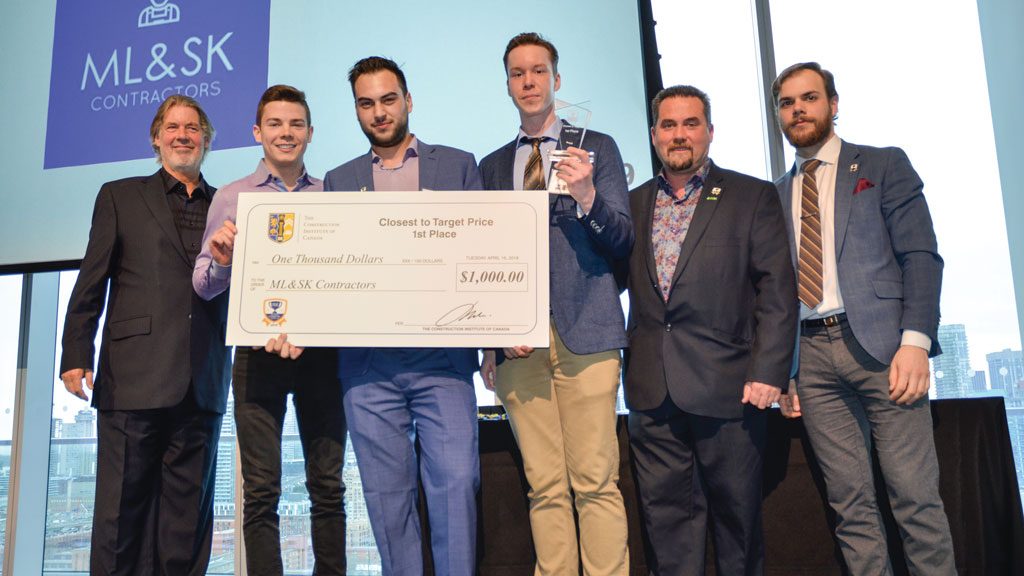 The winners of the 2019 National Simulated Student Bid Competition said this year's competition was a challenge, but the lessons they learned were invaluable. The Construction Institute of Canada contest winners were announced at an awards gala in Toront...
Certificates
Published Certificates and Notices
Tenders
Tenders for Construction Services
Latest News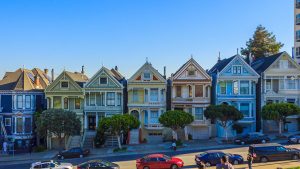 Inverted Yield Curve A lot of complicated reasons are often cited to explain...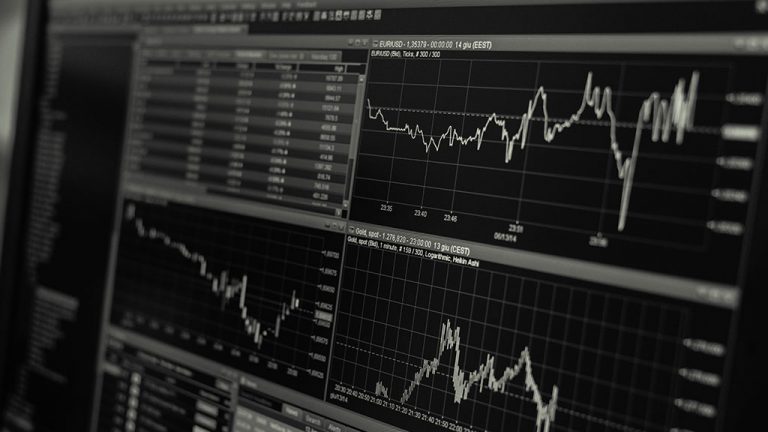 WASHINGTON — U.S. home construction slipped 0.3% in March, as housing starts are...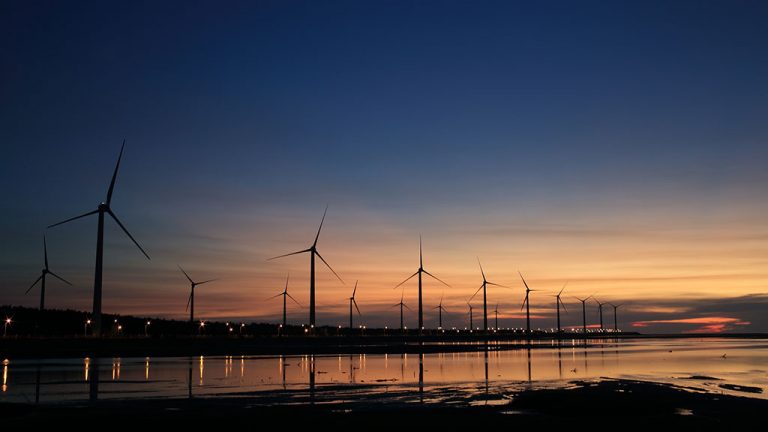 PROVIDENCE, R.I. — The developers of a new offshore wind farm said Monday they'r...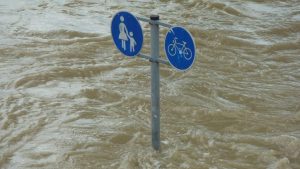 GRAND PRE, N.S. — Two projects in Nova Scotia will receive funding to reduce the...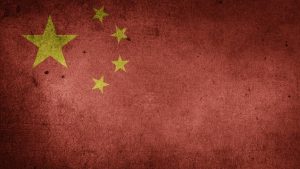 BEIJING — China is downplaying the political implications of its global Belt and...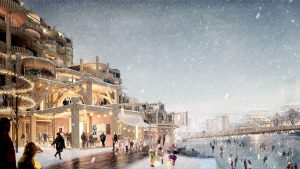 TORONTO — The Canadian Civil Liberties Association (CCLA) has launched a lawsuit...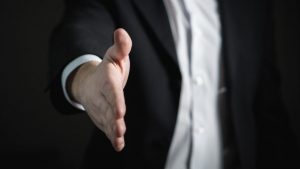 TORONTO — Arup has announced the appointment of Craig Forrest to lead its Canadi...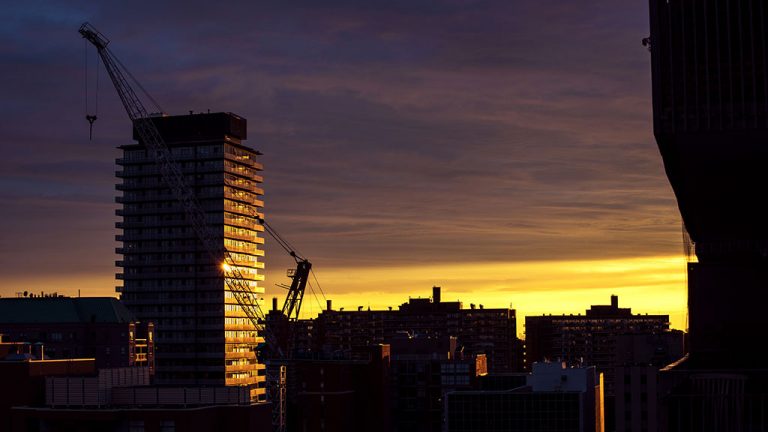 GANDER, N.L. — Newfoundland and Labrador (NL) Healthcare Partners has been selec...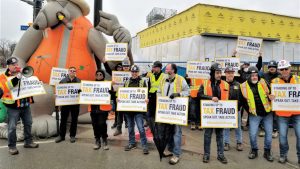 Ontario's unionized carpenters joined their colleagues from across the continent...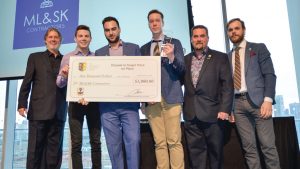 The winners of the 2019 National Simulated Student Bid Competition said this yea...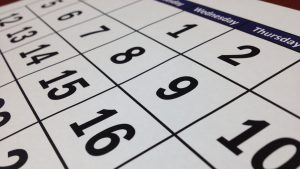 SALT LAKE CITY — An iconic temple central to The Church of Jesus Christ of Latte...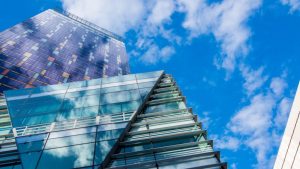 NEW YORK — New York City Mayor Bill de Blasio plans to introduce a bill banning...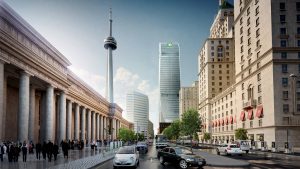 TORONTO — Cadillac Fairview and the Investment Management Corporation of Ontario...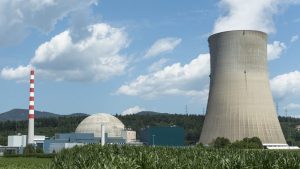 MONTREAL — An SNC-Lavalin joint venture has secured a contract valued at more th...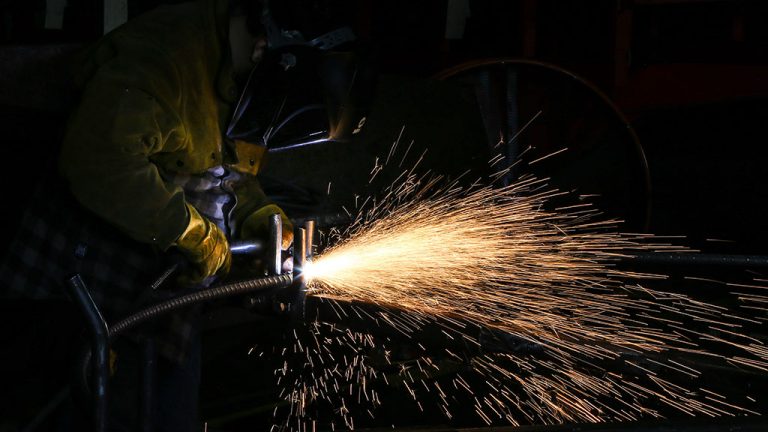 TORONTO — Students from across Ontario will compete for medals, monetary awards...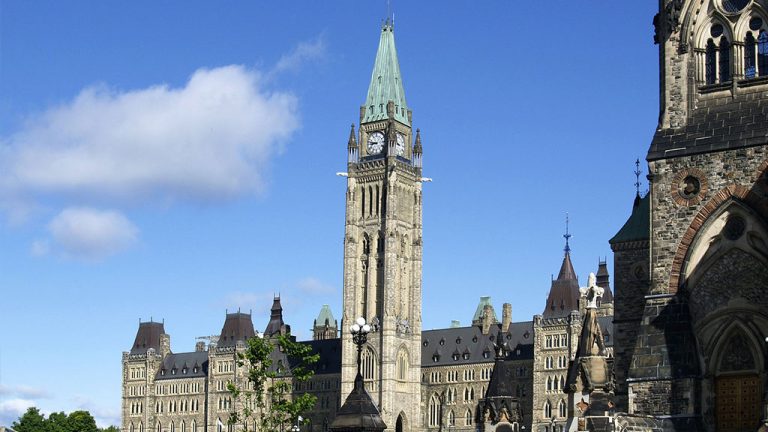 BRAMPTON, ONT. — The federal government and the Toronto and Region Conservation...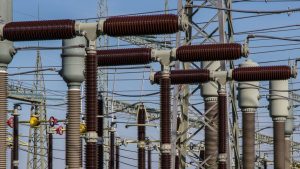 OTTAWA — Canada's electricity providers say they need to appeal to a younger and...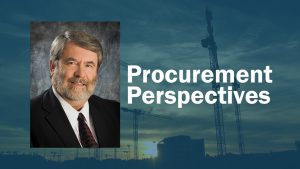 The methods that ought to be employed in sourcing the goods, services and other...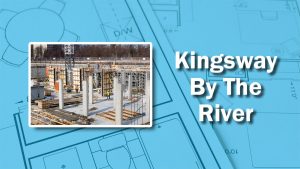 Work is taking shape for the Kingsway By The River Community in Etobicoke, Ont....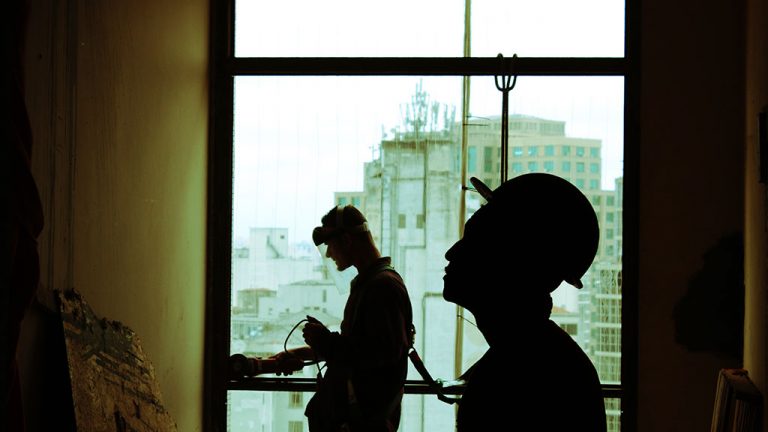 The number one issue general contractors (GCs) are faced with is subcontractor f...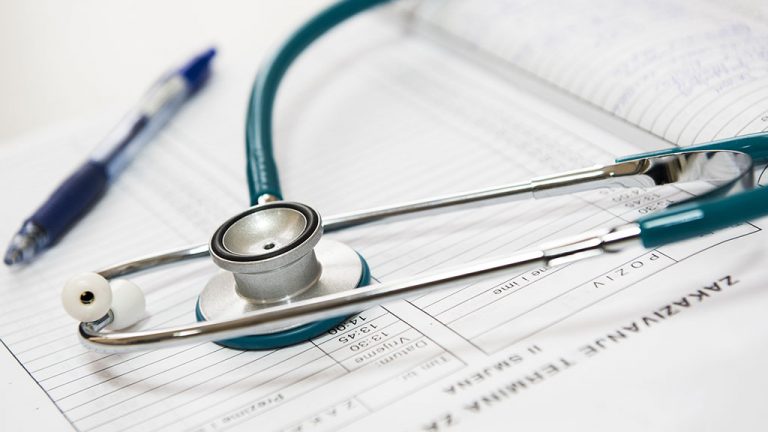 TORONTO — A worker was injured when scaffolding collapsed at an Etobicoke constr...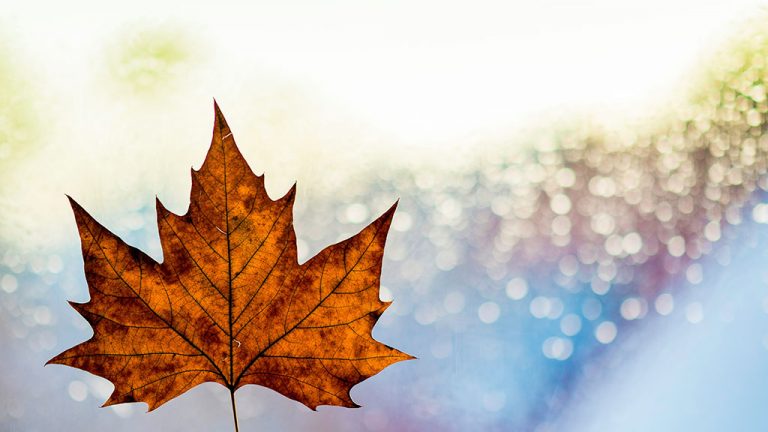 HALIFAX — Three Indigenous women described as "grassroots grandmothers" who were...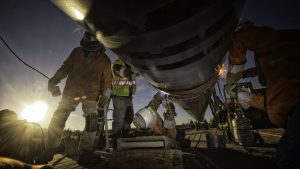 A federal bill that aims to streamline the project approval process is facing he...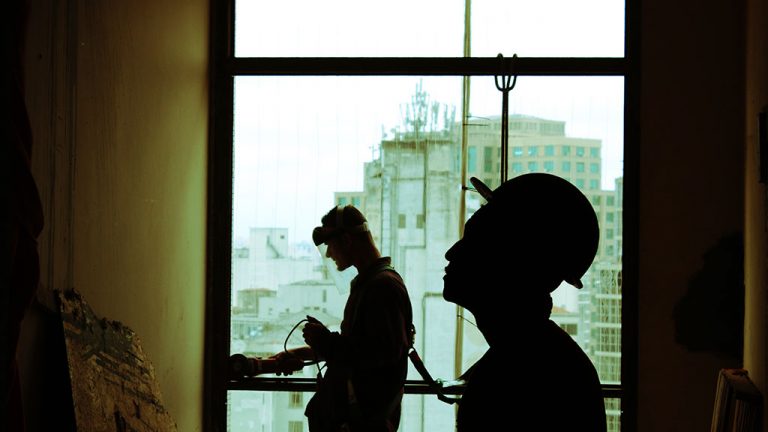 WATERLOO, ONT.—Skills Ontario is supporting the provincial government's plan to...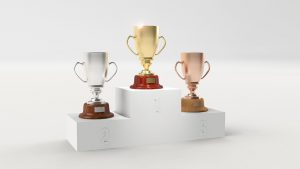 The COO of Morrison Hershfield, Catherine Karakatsanis, has been honoured with t...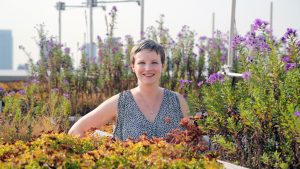 The newest recipient of the Engineers Canada Young Engineer Achievement Award ha...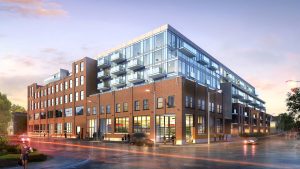 Graywood Developments and joint venture partner Alterra are poised to begin cons...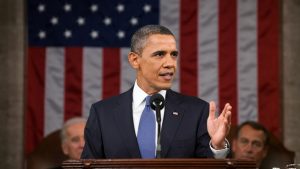 CHICAGO — Former President Barack Obama's foundation collected contributions of...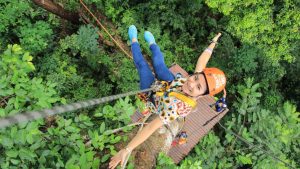 BELLEVUE, NEB. — Thrill-seekers will soon be able to climb, swing and zip throug...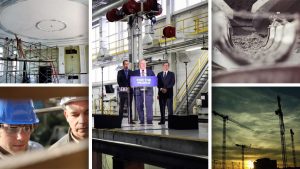 This week's top DCN headlines cover budgets, building restorations and bylaws. T...
On this week's episode of the Construction Record podcast, national editor Vince...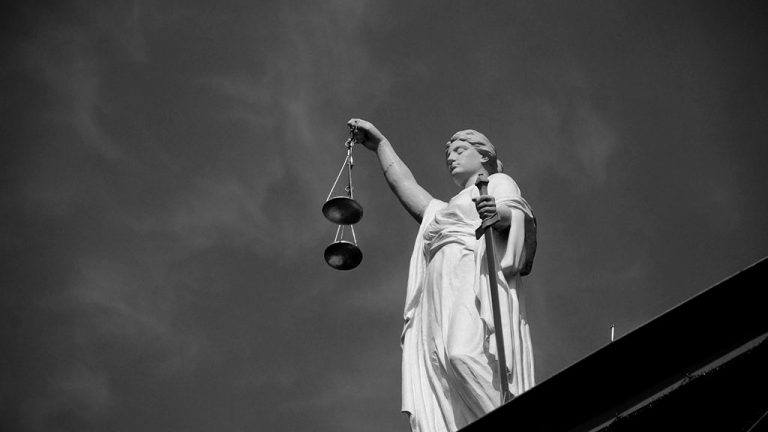 LIMA, PERU — Alan Garcia, a former Peruvian president whose first term in the 19...
More
Most Read News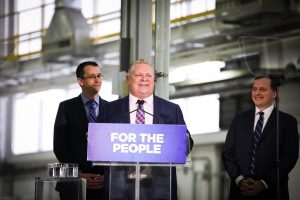 TORONTO — The Ontario government's 2019 budget delivered by Finance Minister Vic...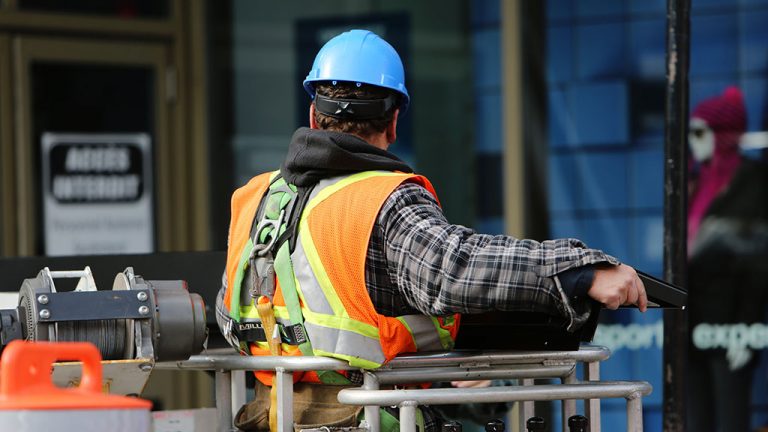 It's been slow going at the bargaining table for Ontario's unionized building tr...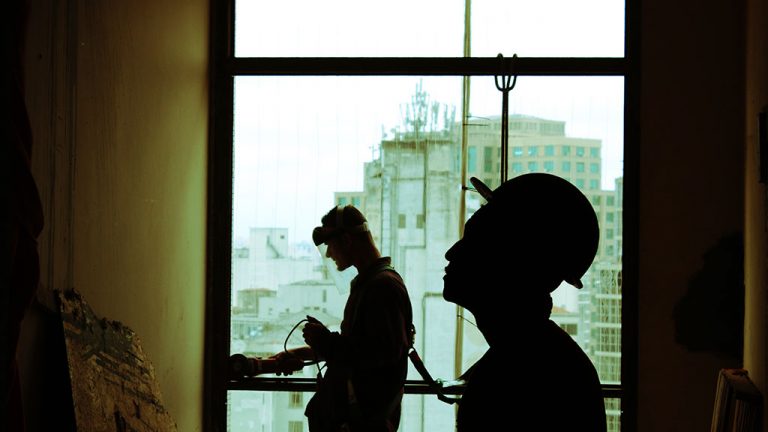 The retirement bubble of the baby boom generation — those born between 1946 and...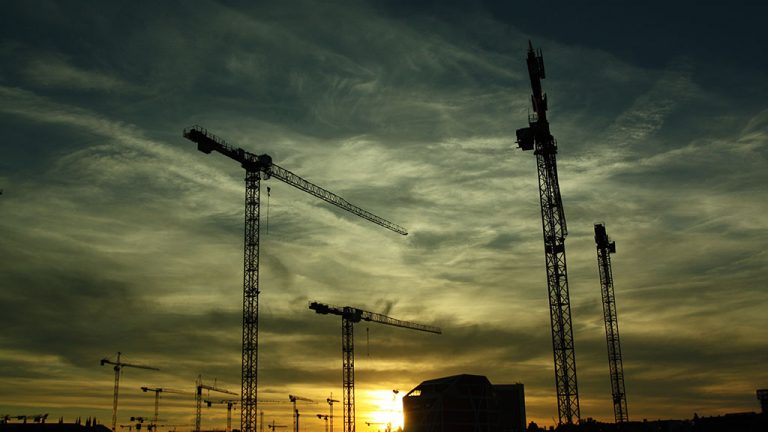 VAUGHAN, ONT. — Cortel Group has announced details of its new 60-storey CG Tower...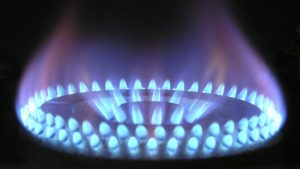 FORT ELLIS, N.S.—The RCMP have closed a rural road north of Halifax where protes...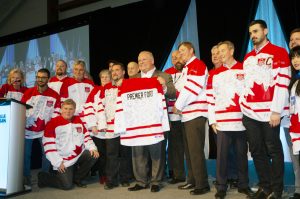 Ontario Premier Doug Ford said he is focused on giving the people, including gen...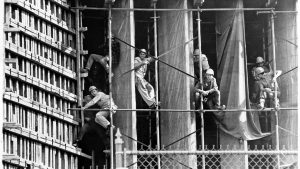 The photo is black and white, a bit grainy, frayed at the edges, torn in one cor...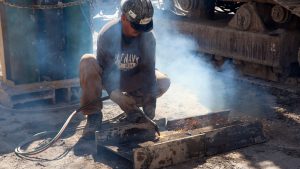 John Bockstael, the newly appointed chair of the Canadian Construction Associati...