Join the largest contractor network
Find, Bid & Win More Construction Projects
● Get more invites from GCs
● Find the most up-to-date commercial construction leads
● Perform on-screen takeoffs with one click
Start Winning More Profitable Projects
Get the right project leads to grow your business.
Identify the best opportunities. 

Thousands of project leads automatically matched and scored to your preferences with ConstructConnect Project Intelligence.

Make connections that matter.

Receive targeted ITBs from general contractors on the largest network in commercial construction.

Save time searching. 

Quickly see where your search terms appear in plans and specification with search tags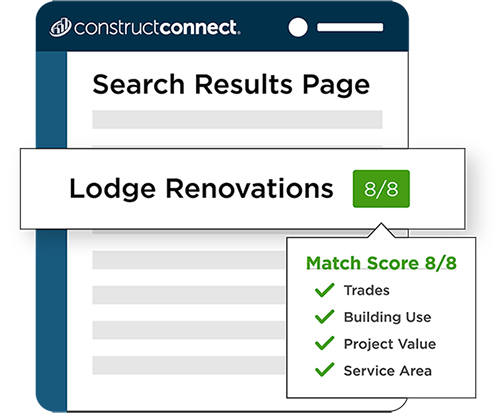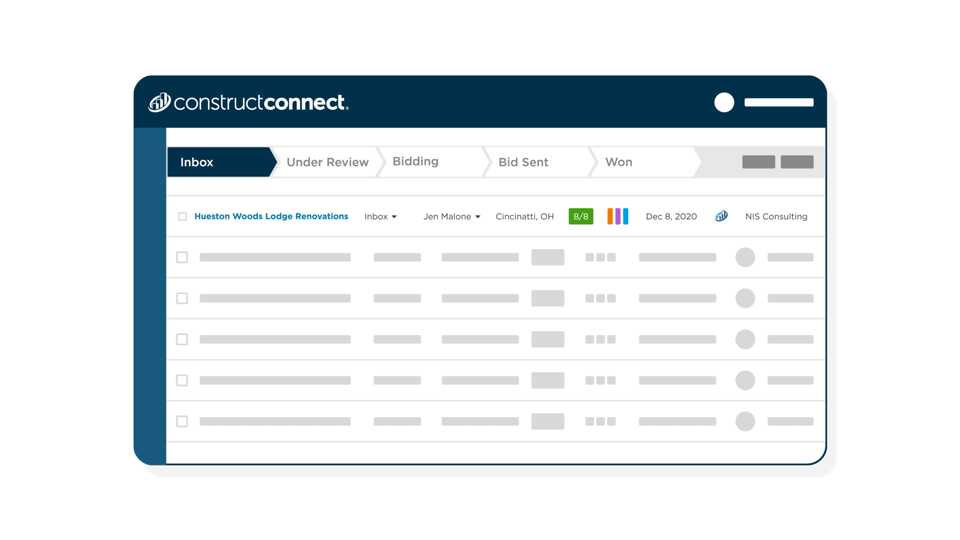 Efficiently organize and manage your bid pipeline.
All your bids in one place. 

In-network ITBs automatically added to your bid board. Send projects from Project Intelligence to Bid Center with one click.

Never miss another update.

 Add notes and set reminders to track projects and companies to get notified the instant new information is available.

Focus your team. 

Add notes, assign estimators, and notify them of upcoming bids, tasks, and deadlines in Bid Center.
Improve workflows with collaborative takeoff tools.
Easily move projects through your pipeline, from Under Review to Won.
Prioritize your best opportunities. 

Quickly review project details and documents to seamlessly transition to performing on-screen takeoffs.

Deliver fast and accurate estimates.

 Collaborate on takeoffs with multiple users on the same project in real time on ConstructConnect Takeoff.

Keep everyone in the loop. 

Share projects, contacts, and company info with your team and your suppliers and service providers.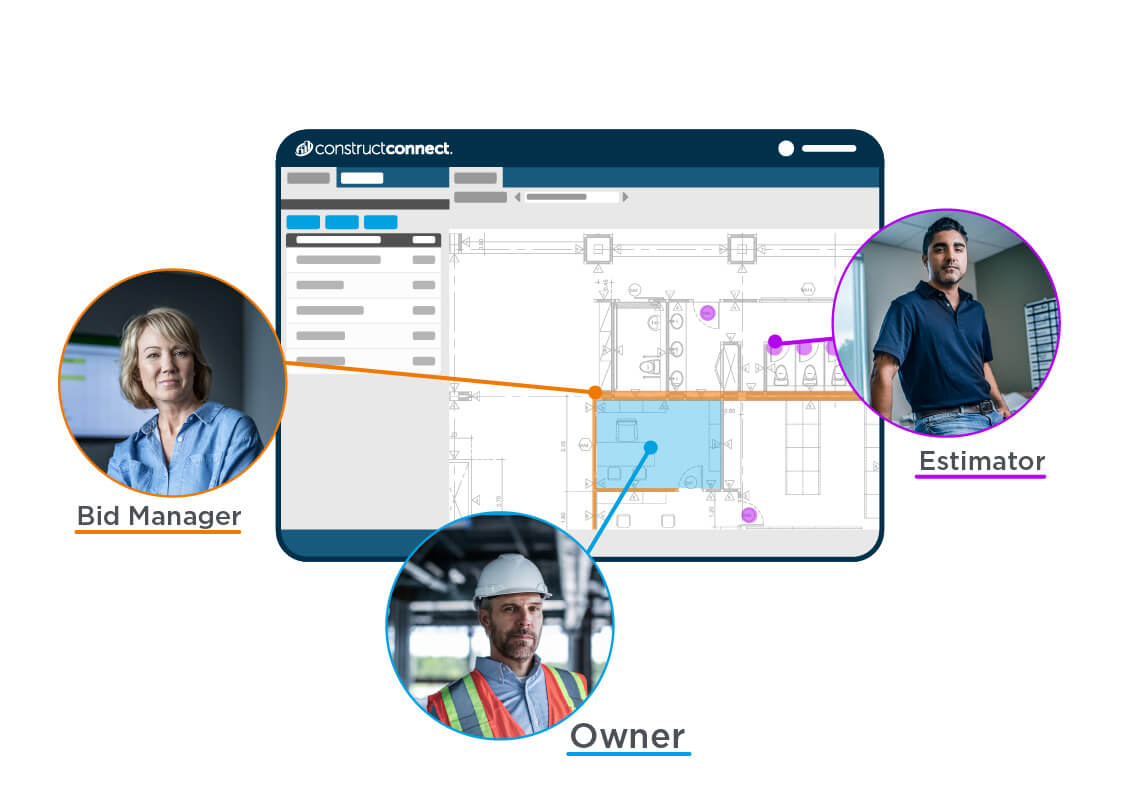 It's Better in the Network
Bid and win more with the largest commercial construction network.