As of January 31, 2022's closing values, the Toronto Stock Exchange (TSX) registered the strongest year-over-year advance among North America's four major stock market indices (Table 1). Its lead over the S&P 500 index in second place, however, was miniscule, +21.7% to +21.6%.
Perhaps the bigger story was NASDAQ's relatively poor showing, +8.9% y/y. NASDAQ has been the traditional frontrunner for years.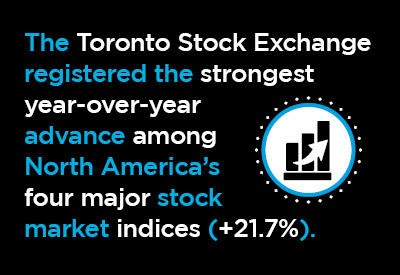 The TSX and S&P were also winners on the world stage (Graph 5), although there were some good gains y/y by exchanges in Europe. STOXX Europe was +18.8% y/y; the London FTSE, +16.5%; and the German DAX, +15.2%.
It's important to note, however, that few of the indices worldwide made headway on a month-to-month basis in January. Only two of the 14 indices set out in Table 2 managed m/m advances, the London FTSE, +1.1% and the Hong Kong Hang Seng, +1.7%. The latter's uptick should be viewed cautiously, given the Hang Seng's -15.8% showing year over year.
It seems that several economic realities are beginning to strike home for stock market investors.
For the high-tech stocks included in the NASDAQ index, missed earnings figures and membership/subscriber numbers sent some previous favorites for a fall. The two extreme examples have been Meta Platforms Inc (FB) (i.e., formerly known as Facebook) and PayPal Holdings Inc (PYPL).
FB closed out 2021 with a share price of $336. Its closing value yesterday, on Feb 10th, was $230, marking a decline in value of one-third (-32%).
PYPL ended 2021 at $189 per share. Its level on Feb 10th was $119. The slide over 41 days has been -37%.
The NASDAQ index has been moving sideways in February to date.
For the other indices, the drop in investor confidence is more of a macroeconomic issue. Soaring inflation around the world is expected to set off a spate of interest rate hikes.
Construction Coming to Central Bankers' Rescue
The U.S. Consumer Price Index (CPI) was +7.5% y/y in January. Other countries are seeing similar large price spikes.
Traditionally, the problem of soaring inflation is tackled with interest rate increases imposed by central bankers. The yield hikes slow the economy and relieve demand-supply imbalances. It's the 'slow the economy' part of this plan that causes stock market investors to head for the sidelines.
The Governor of the Bank of Canada, Tiff Macklem, however, has just introduced a new dynamic into the inflation-interest rate mix that has positive consequences for construction.
He has said the BOC is open to moderating its degree and number of interest rate increases dependent on steps being taken by owners to undertake productivity-enhancing (and, therefore, inflation-fighting) capital spending.
In other words, the more such investments, the less need for a hawkish interest rate stance.
This places an onus on owners to get on with investing in machinery and equipment and, as a corollary, with expanding their physical footprints (i.e., implying construction).  
It inverts the usual notion that there can be nothing but bad news for construction from interest rate increases.
By the way, Peter Hall, the retiring Chief Economist for Canada's Export Development Bank (EDC) and a frequent CanaData Conference speaker, in an interview with a Globe & Mail newspaper reporter, spoke of the one major concern he has long held, and which has still not been rectified. There hasn't been adequate investment in the infrastructure needed to fully support Canada's international trade, leading to the supply chain difficulties currently being exposed.
Boosterism for more construction activity is coming on several fronts.
Table 1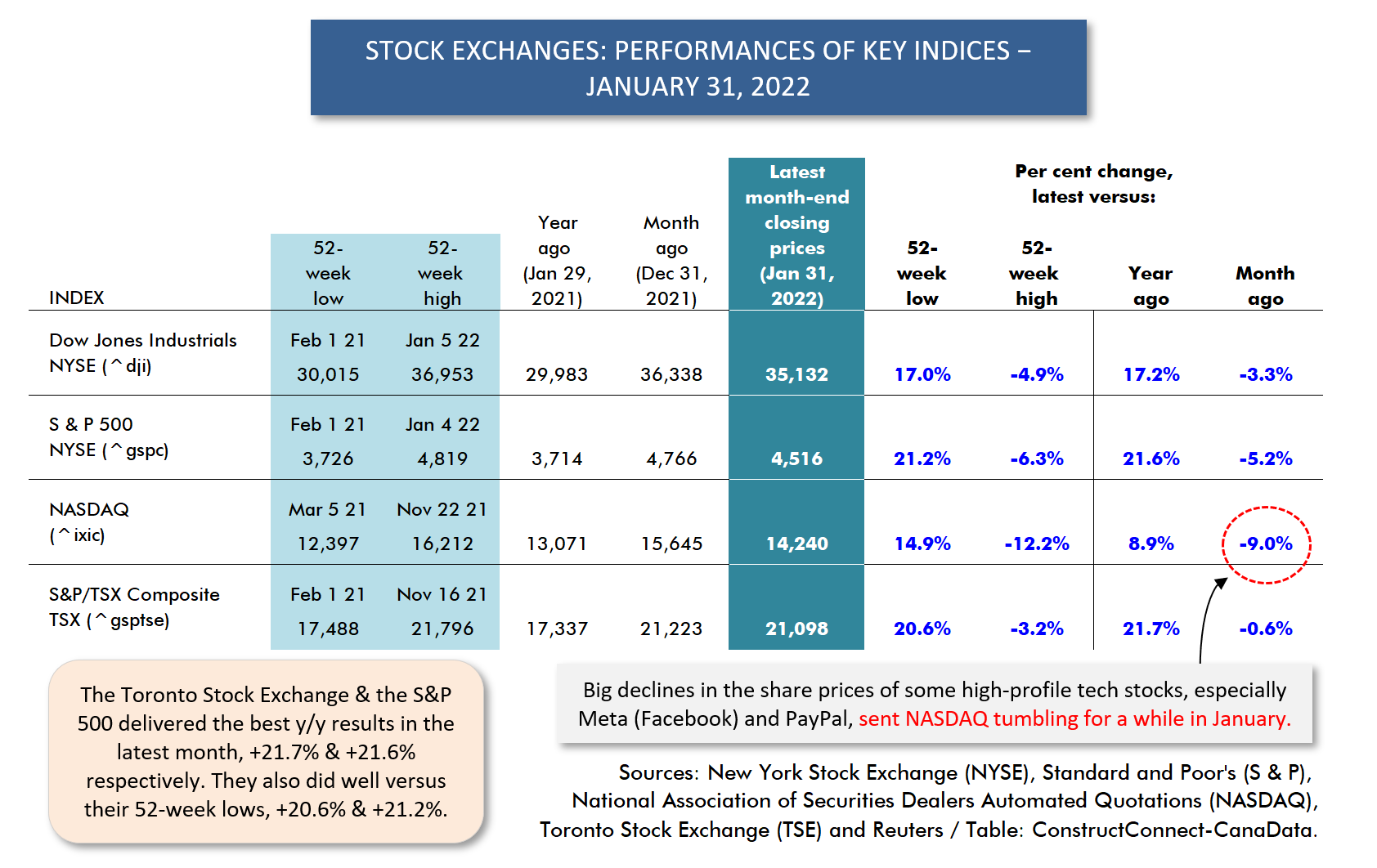 Graph 1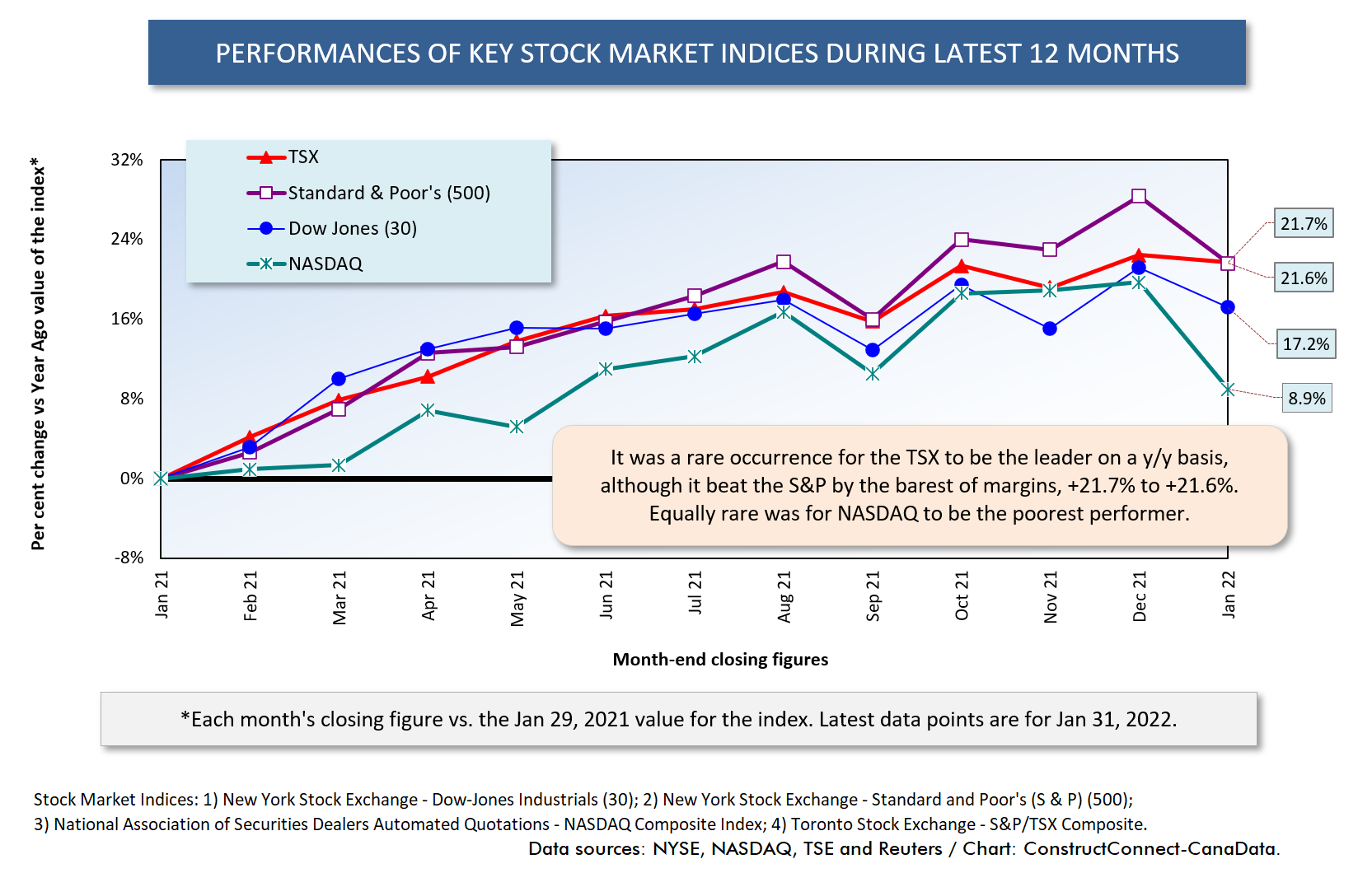 Graph 2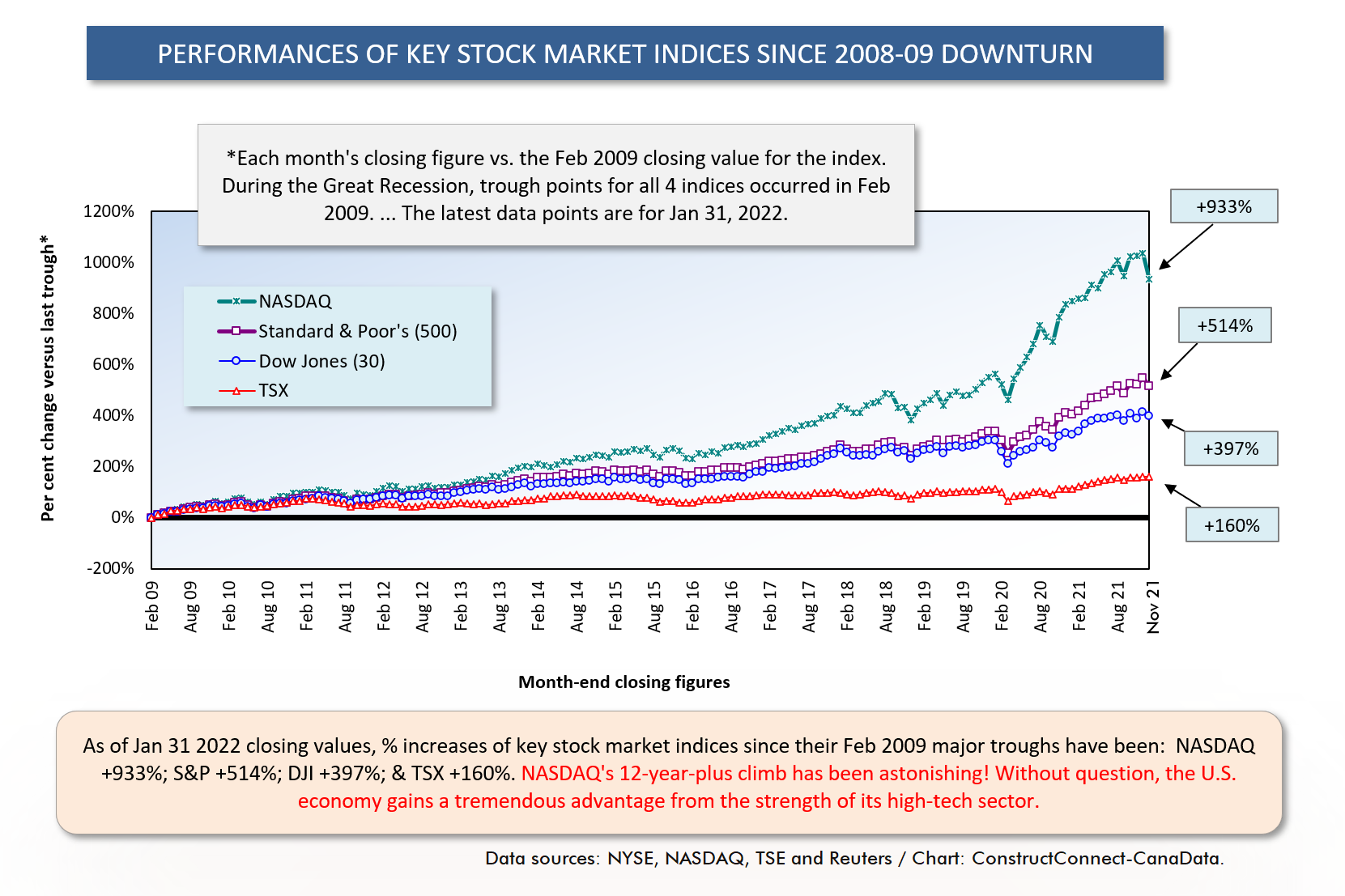 Graph 3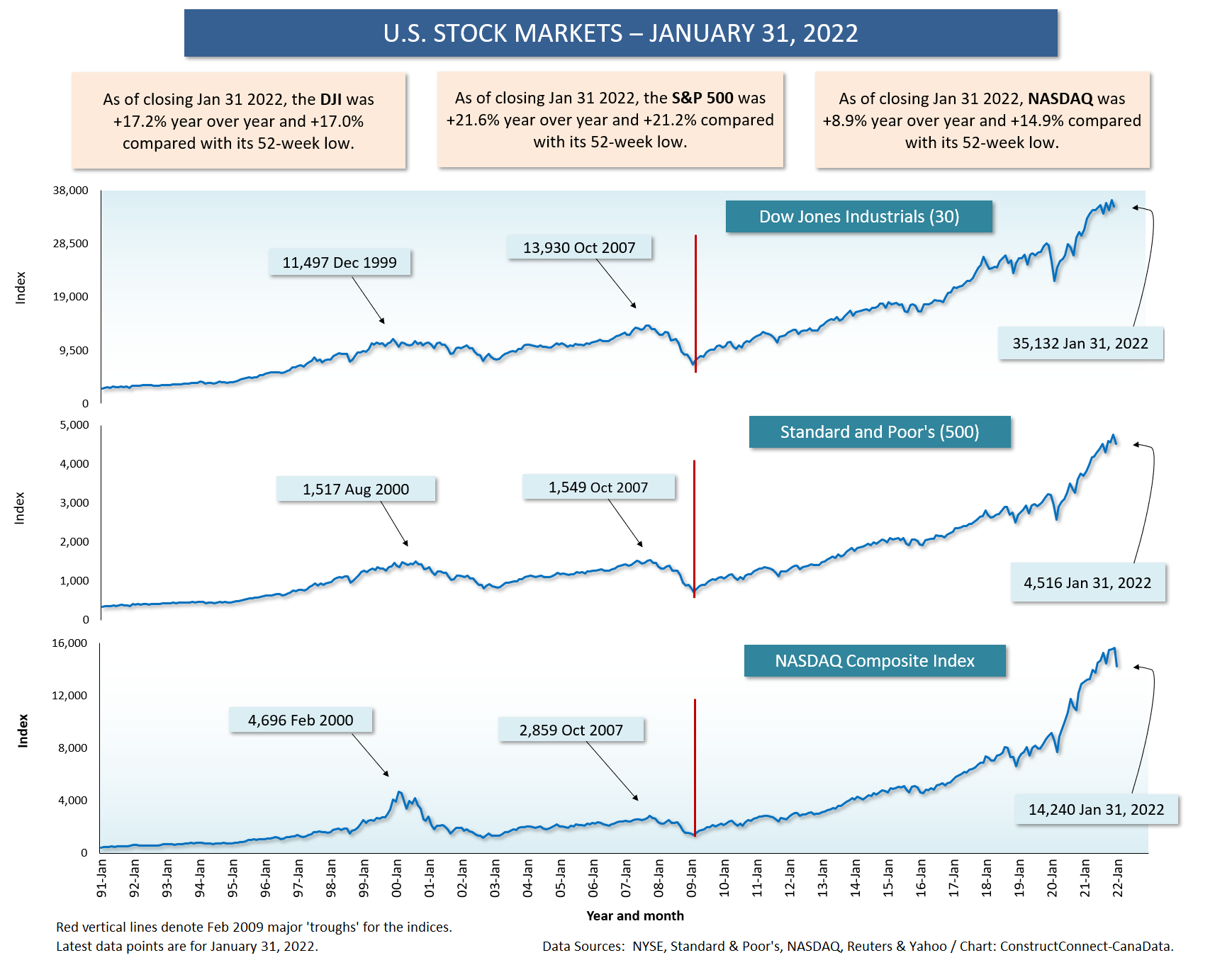 Graph 4
Table 2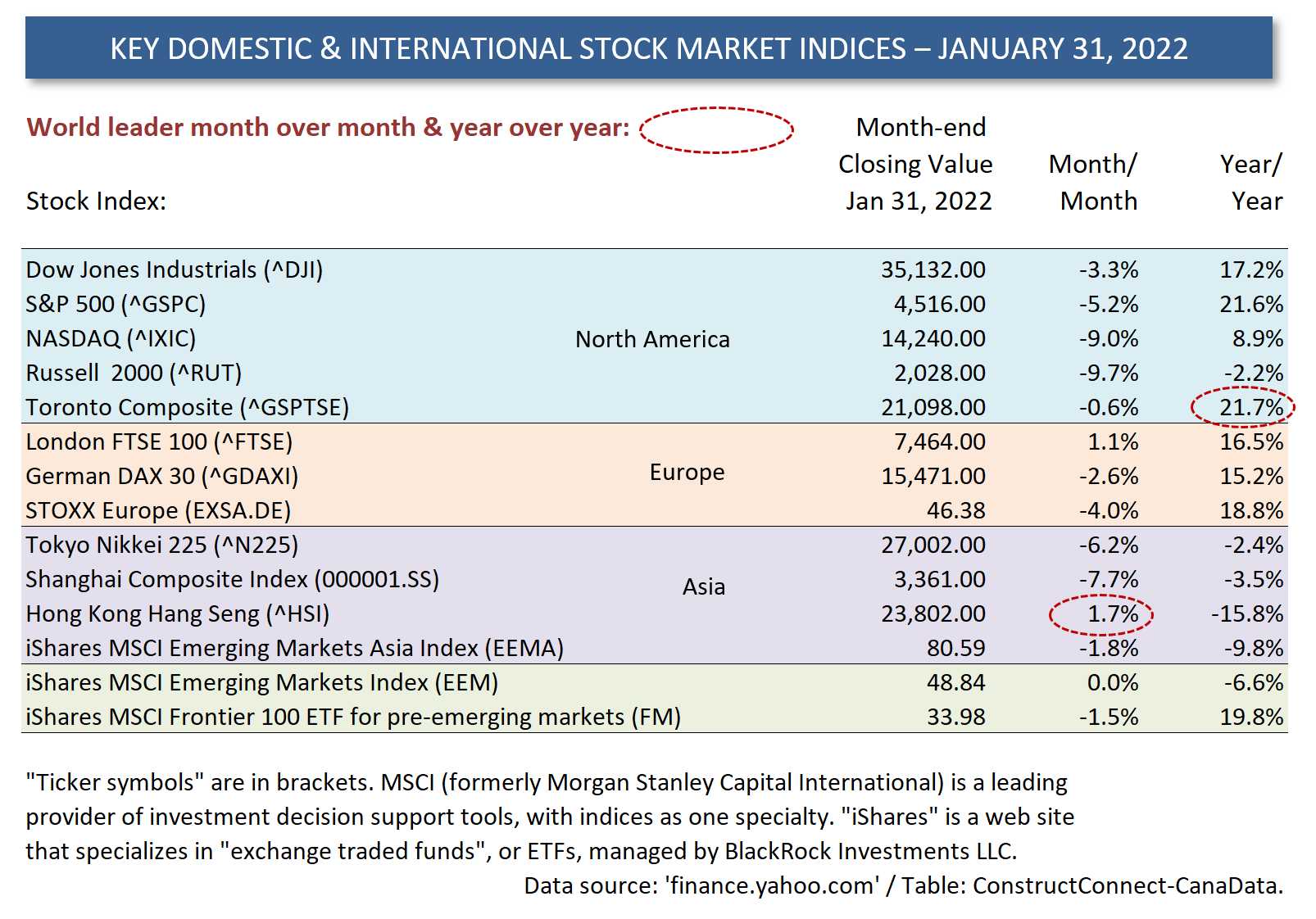 Graph 5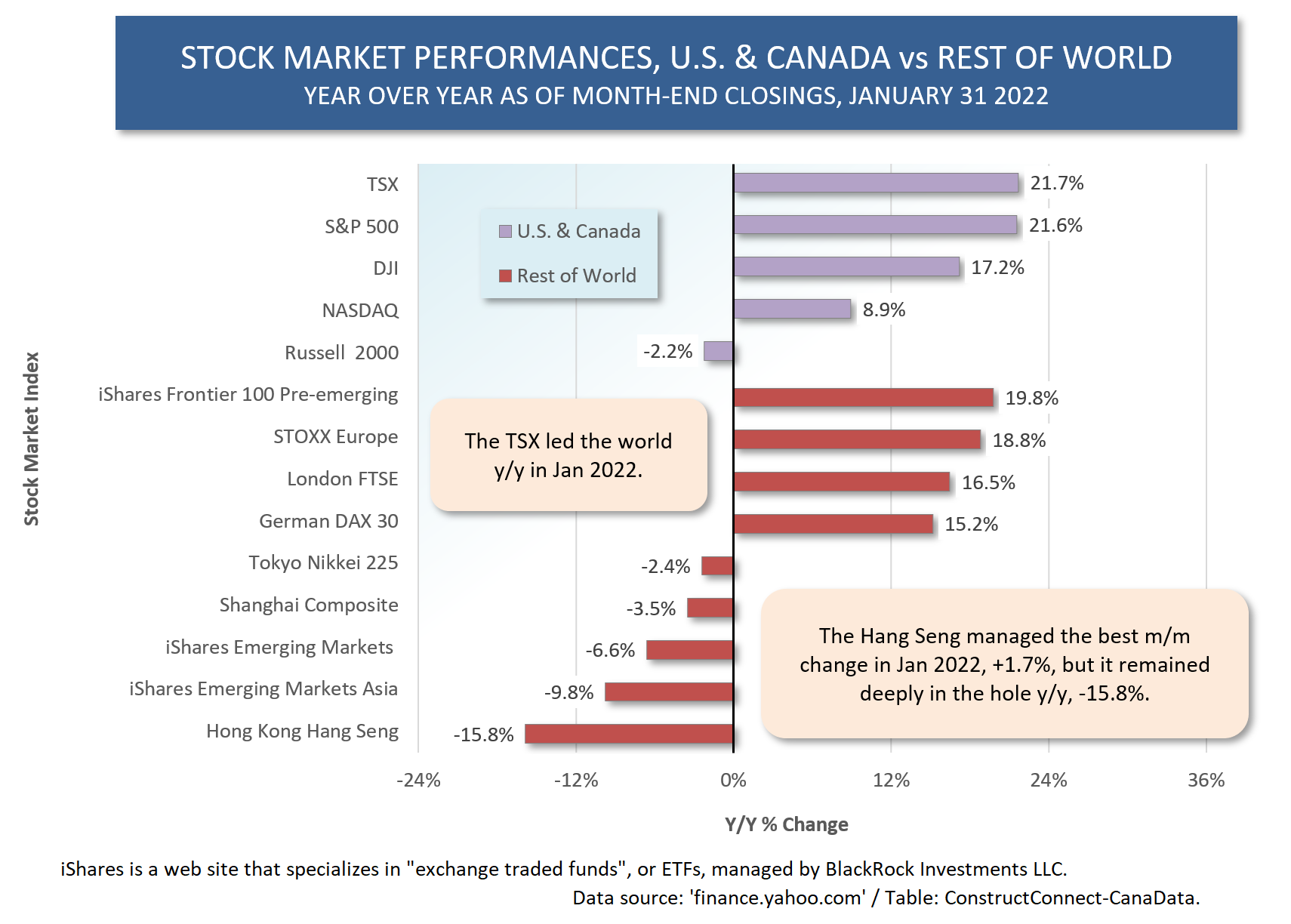 ---
Alex Carrick is Chief Economist for ConstructConnect. He has delivered presentations throughout North America on the U.S., Canadian and world construction outlooks. Mr. Carrick has been with the company since 1985. Links to his numerous articles are featured on Twitter @ConstructConnx, which has 50,000 followers.