An industry initiative is pushing for better documents before shovels hit the ground.
The Canadian Construction Association (CCA) has decided to contribute $5,000 for a one-time contribution to the Construction and Design Alliance of Ontario's (CDAO) initiative to quantify the impact of incomplete design documents.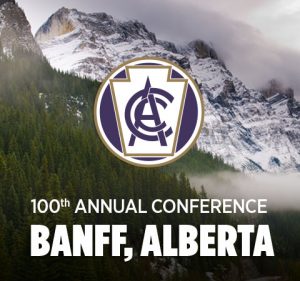 The Ontario General Contractors Association (OGCA), Ontario Association of Architects, Association of Registered Interior Designers of Ontario, Mechanical Contractors Association of Ontario and Mechanical Contractors Association of Canada have all contributed to raise $60,000 for Ryerson University to pursue the balance of funding for the study.
OGCA president Clive Thurston advocated for the study at the CCA board meeting on March 11 during the 100th annual conference in Banff, Alta.
"This has come about over several years of us trying to get improvements in the quality of documents both in Ontario and across Canada. We've all faced that struggle," Thurston said. "One of the consistent things we've heard from owners, and particularly the government, was 'you're probably right, but what is the real impact?'"
There aren't any studies showing statistical and empirical data on the financial impact of not investing properly in up front design and engineering of a project, Thurston said at the meeting.
"I think everyone in this room knows what happens; we get RFIs (requests for information), change orders, lawyers make money…it's a thing," Thurston said.
The purpose of the alliance, he added, is to bring together industry professionals to work with Ryerson University and their MBA program to get actual data on the cost and impact of owners who don't pay for proper design.
"In Ontario, we recognize that with most of the jobs we bid, the documents are about 70 per cent complete," Thurston said. "We've got to fix that."
By demonstrating to owners through empirical data that this practice is costing them money, he said, the alliance hopes to convince them to invest in the initial stage of a project.
"Hopefully that will be what will convince them to start spending up front and making better procurement choices, better design and engineering," Thurston said.
The survey will talk to all levels of construction, Thurston said, and the intention is to get broad industry support and as much feedback as possible.
"That's why we wanted the CCA to be a part of this," he said.
Not everyone at the board meeting supported the initiative. Former CCA General Contractors Council chair Kees Cusveller of Graham Group said rather than employ a university for research, the data is readily available elsewhere.
"I don't believe that hiring some university students is the right approach to try to gather empirical data on whether projects go poor or bad. I think the results are almost pre-determined; we're only going to pick bad projects," Cusveller said.
"There's projects that are built with poor drawings that are actually very successful…having MBA students interview architects and owners and try to get a determination on if a project is bad or not, I'm not sure we can do it that way and do it properly."
There is data available for use, Cusveller said, but it is professional data and not available through universities.