A group of industry experts looked at the ways in which cannabis will affect the industry from a medical, legal and labour standpoint during a panel discussion at the Vancouver Regional Construction Association's annual Construction Leadership Forum conference in Whistler, B.C.
WorkSafeBC director of prevention practices and quality Tom Brocklehurst said while there may be some concerns as the deadline to legalize cannabis use approaches, the consequences for the workplace have been known for quite some time.
"The sky fell some time ago," he said, citing statistics that suggest over the past decade there has been a 61 per cent increase in daily and weekly cannabis use among 25 to 44-year-olds.
Workplace impairment has also been regulated for some time, he added.
"We've had regulations on the books for 20 years for workplace impairment, so we aren't going to be implementing anything new. We'll be relying on what's already there," Brocklehurst said.
Occupational Health and Safety regulation 4.20 states one cannot enter or remain in a workplace while their ability to work is impaired, and regulation 4.19 states a worker must disclose if they have a physical or mental impairment.
"Employers have to enforce that," Brocklehurst said, also noting they must make workers aware of hazards, establish policies and programs, and provide information, instructional training and supervision.
Testing isn't required, but can form part of an impairment management program, he said.
"However, there's a limited application for cannabis and no impairment standard," he added. "Testing is only justified in limited circumstances and there are limitations with human rights and privacy."
Roper Greyell law firm founding partner Graeme McFarlane noted human rights principles recognize substance dependencies as disabilities, which in the workplace triggers a "duty to accommodate."
This duty, he explained, requires employers to make all reasonable efforts short of undue hardship to accommodate employees in the work place.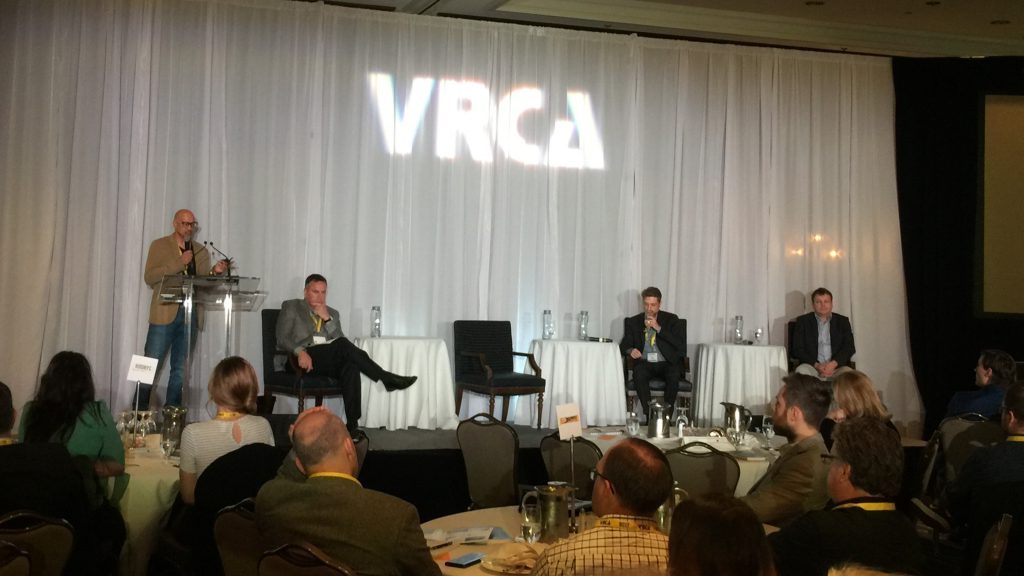 "So, for instance the government of B.C. will never reach undue hardship, but a two-person contractor will very quickly," McFarlane said.
It's the disability that is the subject of accommodation, not the employee, he added.
"It's the employer who decides what a reasonable accommodation would be, and it doesn't have to be the same thing the employee did before," McFarlane said.
While addiction to alcohol and opiates can manifest itself in deceitful behaviour, he added, that is not a key factor in either marijuana or cocaine addiction.
Greenleaf Medical Clinics CEO Zeid Mohamedali explained the science behind cannabis to the audience, and stated cannabis has two active ingredients, Tetrahydrocannabinol (THC) and Cannabidiol (CBD).
"THC is the one that gets you high; CBD does not intoxicate," Mohamedali said, adding the World Health Organization has stated to date there is no evidence of recreational use of CBD or of health problems stemming from use of the substance. CBD is primarily for medical use.
THC does have side-effects and "this is what will effect performance," he said.
"It's important to manage that in the workplace, but we do have precedent. For instance, alcohol consumption causes higher risk of motor vehicle accidents than cannabis does," Mohamedali said.
He added there is no danger of an overdose from cannabinoids, as there are no receptors for the substance in the brain stem.
"The brain stem is where respiratory suppression happens. When people die of an opioid overdose, it's because they go into respiratory arrest. There is no risk of that with cannabinoids," he said.
Panel moderator Dave Earle, the president and CEO of the BC Trucking Association, said the current moment is a unique opportunity to look at the issue of workplace impairment with a limited window before legalization occurs.
"This is pioneering stuff, and we're all in this together. We'll never again have the opportunity to think about impairment, so don't let it slip you by," Earle said.