Wildfires continue to wreak havoc and cover British Columbia in smoke, but the construction industry is fighting back with people and pledges of support.
As of Aug. 28, there were 461 active fires across the province. Over the summer, more than 1,000 wildfires have burned approximately 752,000 hectares of land, according to the BC Wildfire Service.
The British Columbia government is matching donations to the Red Cross up to $20 million, and the British Columbia Construction Association (BCCA), along with four regional associations, are teaming up to raise money for those affected by wildfires that are ravaging much of the province.
"Last year our fundraiser was with the Red Cross, and this year we're going to do the same because of the government matching individual donations," said Southern Interior Construction Association CEO Jason Henderson.
"The Red Cross is for an immediate response, but we're looking at the Construction Foundation of BC for the rebuilding effort."
The Construction Foundation of BC is a Canadian charity with several industry stakeholders on its board of directors.
Construction work and finished buildings have been affected by the fires, BCCA president Chris Atchison said, but primarily on the residential side.
"There have been structures affected, but not institutional, commercial or industrial buildings," Atchison said. "But we're just feeling for those who have been personally affected, and there's a lot of rebuilding on the way."
According to fire officials, the number of structures destroyed this year is roughly 140, with over 50 homes destroyed.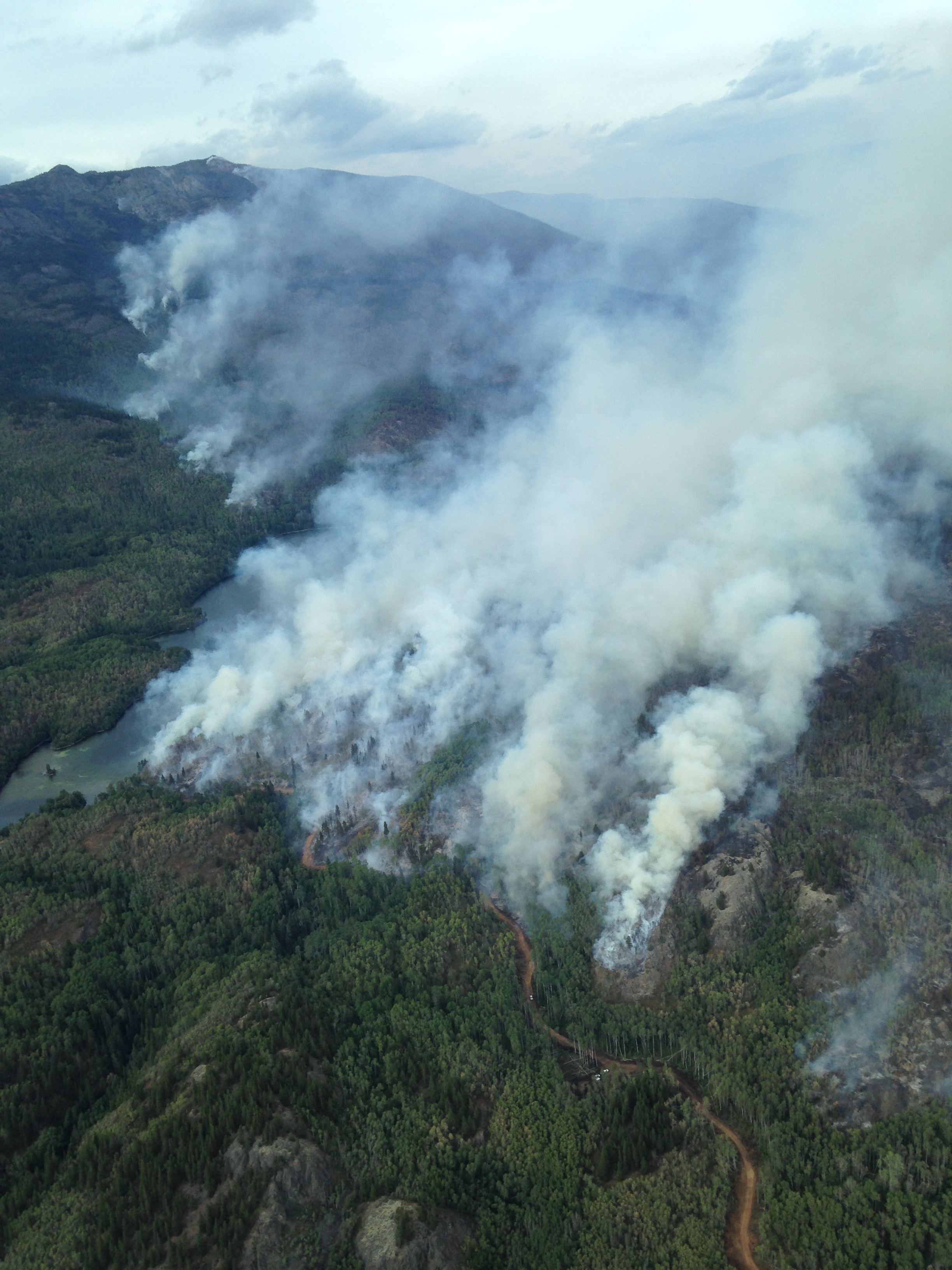 Prince George is an evacuation centre for communities affected by wildfires, Northern Regional Construction Association (NRCA) CEO Scott Bone said, and his organization is working with the City of Prince George to provide assistance.
"We're working with the City of Prince George Emergency Operations Centre, providing equipment and labour," Bone said.
The industry faces its own challenges due to the wildfires since many of its workers are outdoors for extended periods of time.
"It's mostly the smoke, which has been a health issue for those working outside. We haven't had direct loss of structures yet, but we still have a month of wildfire season to go," Henderson said.
"Anyone working outside anywhere in the province should be concerned about air quality," Atchison added. "It's a safety-first mentality. There's bound to be some work slowdown, but safety is the priority."
Atchison said every year it seems the fire situation continues to magnify.  
"We have to position ourselves as an industry as 'essential responders.'"
As wildfires continue yearly, the industry can learn from the past and mitigate the severity of the next year's fires, he added. Fire officials have stated the 2018 wildfire season has already reached the second-worst mark.
"We support the fire crews how ever we can, and once things calm down, that's when we can respond with rebuilding," Atchison said.
Bone added the NRCA has 200 member firms who are "very eager to give back to the community because we're impacted directly. We're talking to social media people to make it an easy process to donate."
"We'll be using our social media channels and doing what we can to capitalize on the announcements made by the Red Cross and the B.C. government," Atchison added.
The Vancouver Island Construction Association (VICA) has also pledged its support.
"We're uniquely equipped to deal with certain contributions, such as equipment," said VICA CEO Rory Kulmala, noting a few significant fires had developed over the summer west of Nanaimo and near Campbell River.
"We're an Island and we have to work and take care of ourselves, but we want to be able to respond if needed."
A news release from the Vancouver Regional Construction Association stated the organization will be part of the drive for donations to the Red Cross, as well as the Construction Foundation of B.C. Rebuilding Communities Fund for recovery work after the wildfires have abated.
The province is matching individual donations to the Red Cross until Oct. 12, and British Columbia residents can donate by calling 1-800-418-1111, contacting their local Canadian Red Cross office or donating online at www.redcross.ca.
"We know people in B.C. and across the country are concerned and want to help. Donating to the Red Cross is a great way to do that," said B.C. Minister of Forests, Lands, Natural Resource Operations and Rural Development Doug Donaldson in a statement.
"The Red Cross provides critical help in emergency situations like this. It's important that we support that work."