The B.C. Construction Association (BCCA) is working with several industry stakeholders, companies and safety groups on three new initiatives aimed at improving the retention of tradeswomen in construction.
"Women are only about five per cent of the construction workforce — yet they're 51 per cent of the population," explained Lisa Stevens, chief operating officer of the BCCA. "Clearly, construction hasn't caught up with most other sectors in creating a workforce that reflects the diversity of the population."
The initiative, known as the Construction Workforce Equity Project, is providing services to help ensure construction employers can more easily adopt and champion human resources policies guaranteeing the equal and fair treatment of women in B.C.'s industrial, commercial and institutional workforce.
It is one of two pilots funded through $1.8 million announced by the province earlier this year via the Canada-B.C. Labour Market Agreement to improve the retention of women in B.C.'s construction trades.
The initiatives will focus on helping employers develop policies and cultures that will aid them in retaining women.
Under one of the initiatives, equity advisers or human resources experts will be made available to go to a construction site or be available by phone to help manage escalating situations on the job.
"Now when there's a crew that isn't integrating well, the tradeswomen gets moved to another site or she quits," said Stevens, "largely because smaller employers don't have the resources and skills to manage that situation for a more productive outcome. The equity advisers will be a big asset in these situations."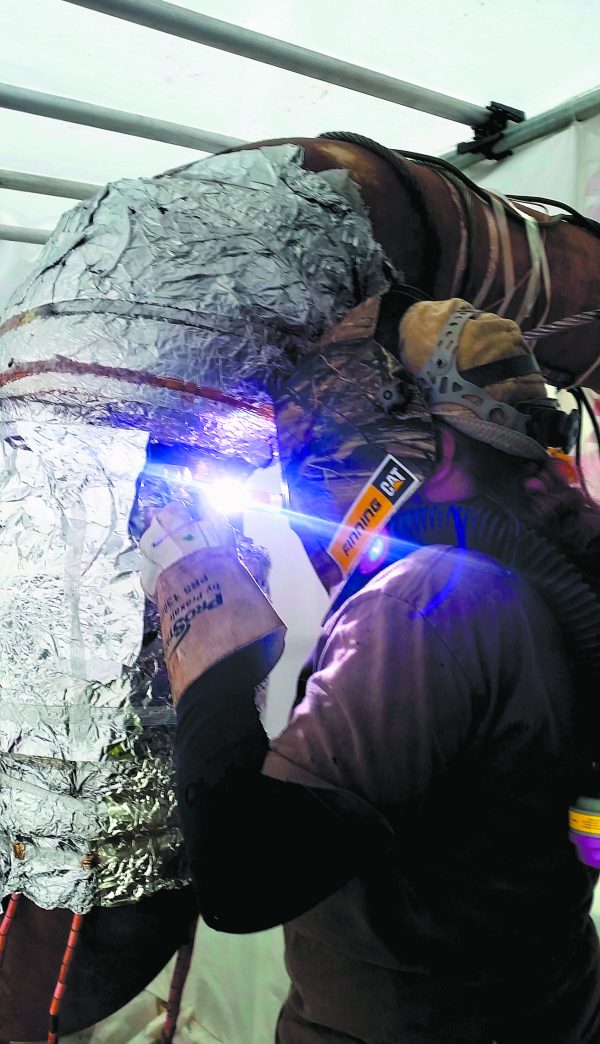 In another initiative, separate culture training opportunities will be provided for site superintendents and foremen as well as virtual training for work crews that will provide them some insight into the reasons a diverse workforce is good for business.
A third initiative involves rewarding employers who are already leading the way, to show that those who are making retention of women a priority are better able to attract and retain high-performing skilled tradespeople.
Stevens said it's important to note the initiatives are not mentoring programs for tradeswomen, but services to assist employers in creating a culture shift in their company and, ultimately, in the industry.
"The goal is to create and develop the programs to be self-sustaining in future. This isn't about fixing the women, it's about evolving the industry."
Stevens also said while there are successful programs educating women on trades opportunities and providing connections to jobs and training, there hasn't been the same focus on retention.
"While we're more successful in bringing women into the skilled trades, we're not doing as good a job at keeping them there," she explained. "That's going to take a certain amount of culture change both from the employer side and from the crew side."
B.C. Premier John Horgan said in a statement prepared for the Journal of Commerce that every workplace should be welcoming, inclusive and safe for every employee, but women have been underrepresented in the trades.
"Women represent less than 10 per cent of apprenticeships, and less than five per cent of working women in B.C. have chosen a career in the construction trades," he noted. "We're removing barriers for women to obtain a career in the trades, and developing programs to address issues like bullying and harassment, which may discourage women from staying in some occupations."
Horgan stated the province needs to understand the challenges women face in the workforce.
"Every workplace should be welcoming, inclusive and safe for everyone, no matter their gender, race or background," he said.
Horgan said about 101,400 job openings are expected in trades in B.C. through to 2027 due to retirement and economic development.
"We need to open doors for women to become electricians, millwrights, heavy duty mechanics and carpenters and to pursue other trades," he said. "We need the participation of women in construction and other trades to help fill many of these job openings, and build a strong, sustainable and innovative economy that works for everyone."
Tom Sigurdson, executive director of the British Columbia Building Trades Council, said his organization worked with the previous Liberal government and the present NDP government to get funding for programs to look at how to accommodate women in the trades.
"It's difficult enough for a male apprentice to get onto a construction site because a lot of contractors don't want to have apprentices," he said. "It's probably doubly difficult for a female apprentice to get on."
Sigurdson said there's still a lot of chauvinism in construction, it's a male-dominated industry and there are a lot of barriers for women to overcome.
"There are a number of women that will get into the trades and get their Red Seal and then they'll exit because, quite frankly, some construction sites are not very accommodating," he said.
Stevens added employers play a key role in retaining women in the trades.
"Employers should give tradeswomen an equal shot at the jobs," she said. "Unfortunately, there are still a few construction employers out there who don't hire women."