VANCOUVER – The CEO of the Industry Training Authority (ITA), Gary Herman has left the organization and Chief Operating Officer Shelley Gray has taken over as interim CEO.
"The board appreciates Mr. Herman's service and recognizes the contributions he has made in his executive roles in the organization," reads a release from the ITA. "We wish him well in his future endeavours."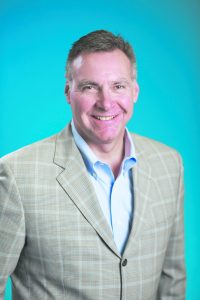 The ITA stated it will begin a search for a new CEO immediately.
After joining the organization as CEO in January 2013, Herman was appointed interim CEO in August of that same year, then permanent CEO in August 2014. Prior to ITA, Herman worked in executive management positions at ThyssenKrupp Fabco, VAE Nortrak and Ebco Industries.
Herman began his career by apprenticing for seven years in three trades and is certified as a tool and die maker and as a die sinker (forging).
Gray joined the ITA in 2013 as director of customer experience leading the launch of the Apprenticeship Advisor program across the province and building a strong industry relations team.
Gray has a BA in International Business from the University of Alberta, a Leadership Development Certificate from the UBC Sauder School of Business and she recently completed INSEAD's Executive Leadership Certificate in Driving Value through Business Acumen, explains the release.