Whether it was the growing deficit of workers, far-reaching supply chain difficulties or recovery from disaster and disease, 2022 was one for the books.
And though looking at the difficulties we face can help us prepare for the future, it is equally important to focus on the good things that have happened.
Righting the wrong of asbestos
"The number one highlight is the major steps forward we've taken on asbestos," said BC Building Trades executive director Brynn Bourke.
Bourke said legislation ensuring proper education and training around asbestos abatement is a huge win for British Columbia's workers and contractors.
"We know that there are workers who are being put in environments where they are being exposed and we are finally putting together a set of tools that will educate workers about their rights, train them to work around asbestos safely and hold contractors accountable for the work they do in the industry," she said.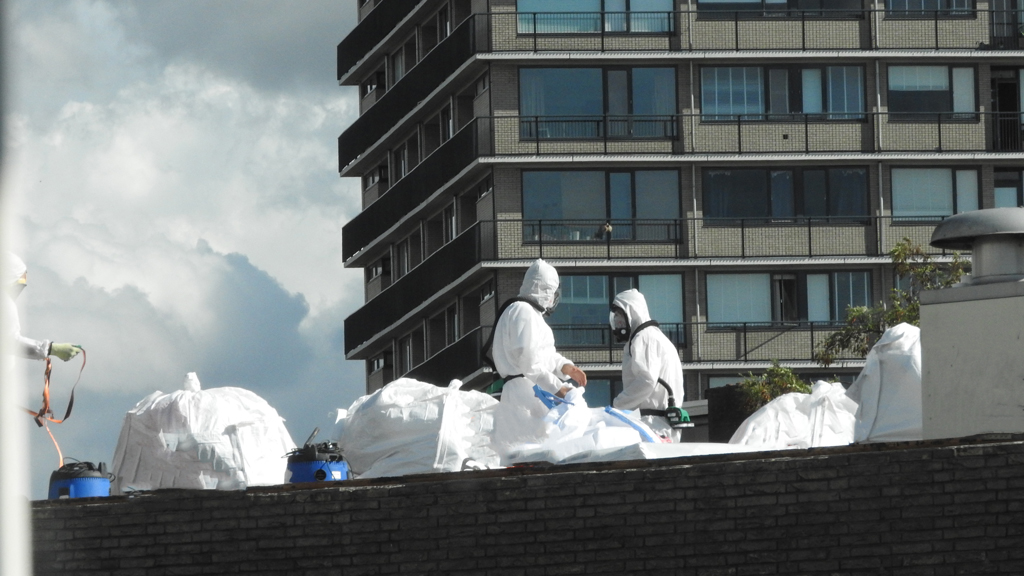 She celebrated the installation of an asbestos monument in Vancouver.
"It really acknowledges the thousands of people who have been harmed because of asbestos and gives a permanent place and fixture on Vancouver's landscape for this issue."
Rebuilding after disaster and disease
Matt MacInnis, president of the Electrical Contractors Association of B.C., noted B.C. had its own unique set of challenges and triumphs in 2022 and congratulated the province on its ability to quickly rebuild infrastructure.
"We had terrible storms late 2021 which created enormous havoc to our highway system and infrastructure," MacInnis said.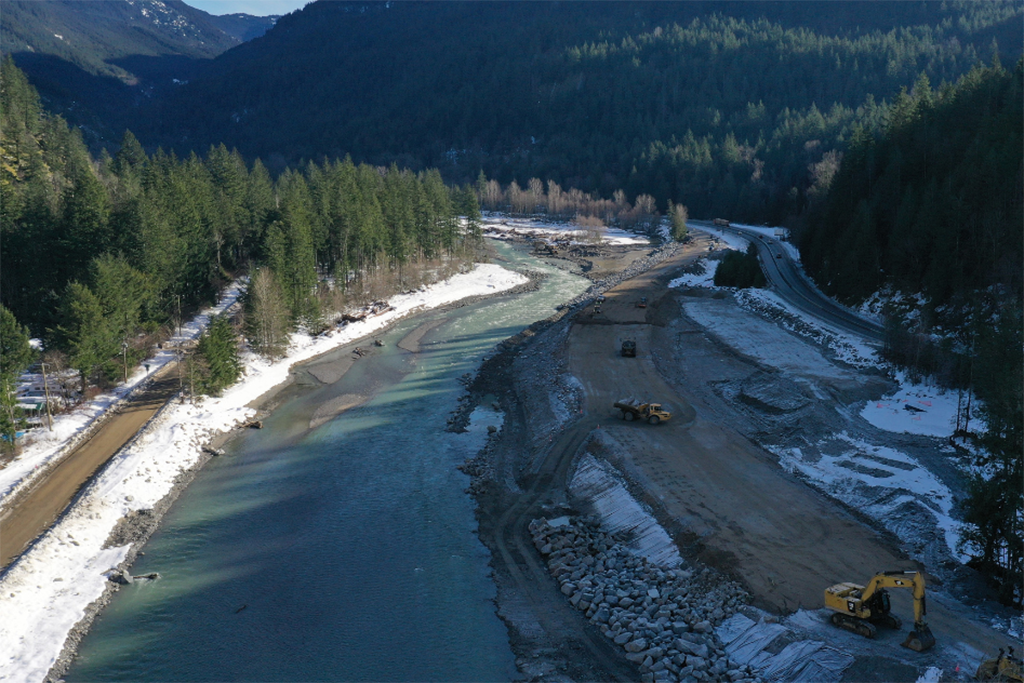 "Full credit to the province. They've done a lot of really impressive work to get things back online as quickly as they can. I think that the storms that we saw last year have opened a lot of eyes about needing to build the resiliency of that supply chain. I think that work is being done and it's appropriate to acknowledge the work that the province has done on that front," he said.
Chris Atchison, president of the BC Construction Association, said the industry's ability to regroup during and after the pandemic has defined economic resilience this year.
"The construction industry came together and committed to meet the pandemic head on and bring safety to the forefront of jobsites and not have any sort of shut down, at all," said Atchison.
"2022 was really the first year where we were emerging from (COVID-19) but the construction industry was still up on a plane as a result of doing so well throughout the stranglehold that the pandemic had on the rest of the province," he said.
Mental health in construction
Chris Gardner, president of the Independent Contractors and Businesses Association of B.C., said he was proud of the industry's new focus on mental health.
 "That issue really came to the forefront as we were sort of in the middle of the COVID-19 pandemic. Coming out of that there's a long tail of negative impacts on people's mental health that's working its way through and now revealing itself in many different ways in our in our workplaces and our jobsites," said Gardner.
Prompt payment legislation
For some, what didn't happen in 2022 stands out as much as what did.
"2022 is going to be defined for a little bit of disappointment. We were expecting more movement on prompt payment legislation and that issue got shelved due to competing priorities," said Atchison, a view shared by MacInnis.
"We would attest that there is no greater priority for the industry at this time and going forward than payment certainty," he said.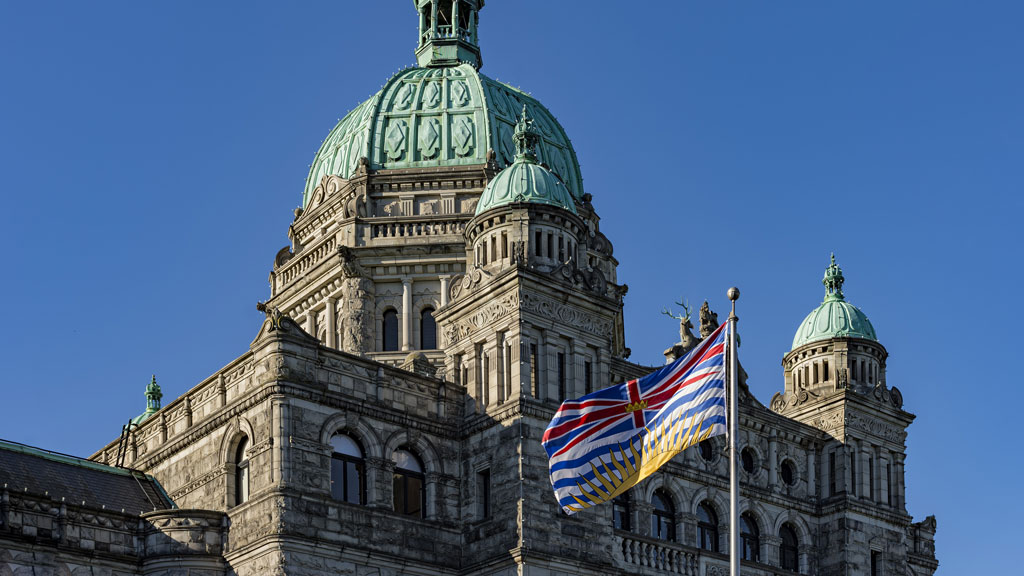 Atchison said the shelving of prompt payment was unfair to an industry that continued to deliver projects and boost the economy throughout the global pandemic.
"Our economic drive and our willingness to lead with safety to keep our economy going was not repaid in the measure that we would have expected ― with the willingness of the provincial government to sit down and talk about the need for payment certainty within our industry."
"It's in Alberta and Saskatchewan, it's in Ontario, it's in the U.K., parts of Europe and the U.S. We're falling further and further behind and we're putting our contractors and the lifeblood of our economy at a disadvantage by not addressing this issue."
The supply chain
Across the country, the construction industry battled relentless supply chain issues.
"It seems like every month there was a new thing that was running short, whether it was concrete ― there was a strike in British Columbia ― or lumber or mechanical pieces," said Jordan Bateman, vice-president of communications for the ICBA.
"It's just so difficult right now. I'm not sure there's a construction company anywhere in Canada that feels confident about its supply chain or is ahead of the curve when it comes to supply chain. They're all just trying to make do the best they can," he said.
Skilled trades
One of the big political developments of the year was the introduction of SkilledTradesBC and skilled trades certification in the province.
"I'd be remiss if I didn't talk about our new name and expanded mandate," said Shelley Gray, chief executive officer of SkilledTradesBC.
"It's a name that represents and helps people understand the work we do," she said. "SkilledTradesBC will raise the profile of skilled trades overall."
But industry leaders insist the introduction of trade certification must come with investment into apprenticeship seats, something Gray said the province will be investing into.
"It's one thing to mandate that you've got to get your Red Seal designation, but that doesn't really accomplish anything if it takes eight to 10 years to complete your certification because of the long waiting lists for many courses," said Gardner.
Labour shortage
Supply chain issues weren't the only shortage that left the industry struggling to find its footing.
MacInnis, Atchison, Gardner and Bateman all mentioned labour shortages as one of the defining difficulties of the year.
"We've got an aging workforce. Canadian demographics are going over a cliff right now. We don't have enough workers, not just in construction, but in a dozen different industries," said Bateman, "The competition for talent is higher than ever. That of course drives up wages which of course drives up inflation which then necessitates more wages. It's quite a cycle the government has put us into."