Any BC tenant or renter or anyone who wants to buy a home knows that many municipalities in the province have a severe housing crisis.
According to the Real Estate Board of Greater Vancouver, the average price of a detached home is $1.6 million, and the average price of an apartment $665,400.
Vacancy rates for renters are one percent or lower in most cities in B.C.; not just Vancouver, but also Victoria and Kelowna.
"The price of entry level units and rents have increased sharply," said Josh Gordon, assistant professor of public policy at Simon Fraser University.
"Many people are being put into precarious situations, either financially or in terms of insecure tenure."
The average house price to income ratio, which is a typical measure of affordability, sits at around 12 to 1 in Metro Vancouver, Gordon says.
"That is by far the highest ratio Canada has ever seen, and it puts Vancouver among the most unaffordable markets in the developed world," he said.
All groups are affected by the crisis, but those most hurt are young people, the elderly and renters with limited incomes who face possible eviction.
"On the other hand, some people have done fantastically well, especially those in the real estate industry," Gordon said.
"The problem is that the gains have gone to people who are generally already well off, and the costs have fallen on those who have limited means. That's a recipe for an angry and unhappy city."
Gordon says foreign investors have played a major role in the crisis.
"Vancouver would be an expensive city in the absence of all of the foreign ownership, but foreign money has greatly exacerbated the problem," he said.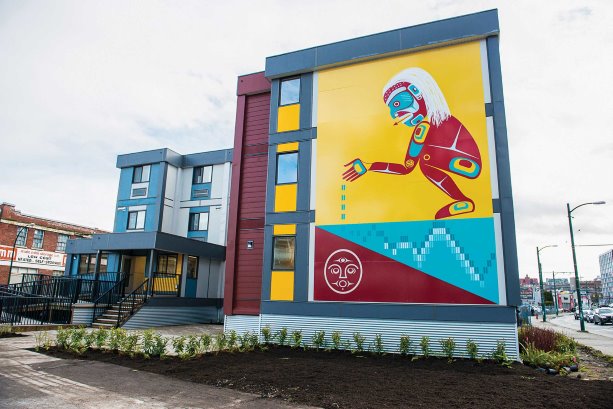 Although media attention has been intense recently, the problem goes back at least 40 years, says Vancouver architect, planner and developer Michael Geller.
"Vancouver has had a housing affordability problem since the 1970s," said Geller.
"The problem worsened until the early 1980s, when there was a softening of the market because of high interest rates."
Then there was Expo 1986.
"We invited the world and it came," he said. "And in 1997, Britain gave Hong Kong to China, which resulted in many people moving to Vancouver."
The interest in Vancouver real estate has not only continued, but intensified.
The high prices have spread from the west side of Vancouver to the east side and to increasingly distant suburbs, such as Surrey and Langley, Geller says.
"They could spread even further, to Abbotsford, Chilliwack, Squamish and Hope, as people adjust to the high prices by moving further and further out," he said.
"In the future, some people will commute weekly from such places and will live in adult dorms in Vancouver or share a small apartment during the week."
The crisis has not gone unnoticed by municipal governments.
In January 2018, the Union of BC Municipalities (UBCM) published A Home for Everyone: A Housing Strategy for British Colulmbians.
According to the report, major policy shifts are needed to address homelessness, create new rental housing stock and stabilize the ownership market.
"All levels of government, including First Nations, need to work together to solve the problem," said Greg Moore, chairman of the UBCM Housing Committee.
Moore says the housing crisis is not a single problem.
"The solution is different in different regions of the province," he said.
"There's been a lot of loose talk about how to solve the housing problem. Many silver bullets have been proposed, but the problem is complex and there's no single solution."
The provincial government has also taken note.
In the 2018 budget speech in February, Finance Minister Carole James announced a 30-point plan for making buying and renting more affordable.
The plan includes increasing the foreign buyers tax from 15 per cent to 20 per cent, and extending it outside of Metro Vancouver to the Fraser Valley, Victoria, Nanaimo and Kelowna; introducing a new tax on real estate speculation; rooting out hidden foreign ownership; and investing $6.6 billion over 10 years in affordable housing.
While governments are sincere in their desire to fix the problem, there is no guarantee that their measures will be successful, says David Ley, UBC emeritus professor of geography.
"There's no end in sight to the B.C. housing crisis," said Ley.
"Governments want to solve the problem, but the hole they have dug for themselves, by letting an unregulated flow of financial capital into the housing markets and letting investors do whatever they want, means it will be a long time before there is an affordable housing market here."