The Seattle real estate market has been a magnet the past several years for Canadian-based property developers seeking the next major investment opportunity.
Seattle's rapidly changing neighbourhoods have been transformed by 40-plus-storey mixed-use towers.
While the majority of these projects have been designated as apartments and hotels, some developers have decided to take their chances with the Washington Condominium Act (WCA) to provide buyers with condominiums at Seattle's nearly extinct entry-level price point of $400,000 to $700,000.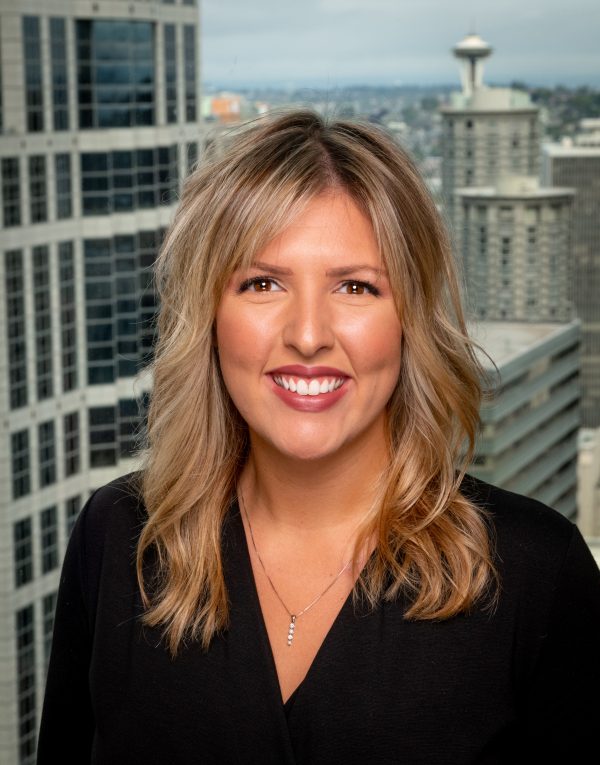 The floors, walls, and ceilings in these apartment and condominium towers are typically very similar. However, under the WCA, developers' liabilities for each of these different types of developments — apartments and condominiums — is very different. This article provides a high-level overview of the WCA and leaves Canadian-based developers with a list of suggestions to consider before embarking on their first condominium project in Washington.
But first, it is important to understand the fundamental differences between an apartment and a condominium.
An apartment building is usually characterized by a single owner or group of owners that hold title to the building and lease individual units to tenants.
Conversely, a condominium building is usually characterized by multiple owners, each owning a unit of the real property that, in reality, is the air space that it occupies within a multi-unit project along with certain interior features.
In addition, each of the condominium owners shares an interest in the project's common areas such as roofs, exterior walls, sidewalks, driveways, elevators and landscaped areas, which are usually managed by a homeowners' association. Indeed, it is the legalities of these developments that separate them, not their physical form.
The WCA, found at RCW 64.34, et seq., provides a broad array of warranty protections for condominium purchasers. These warranties have provided the basis for an explosion of construction defect lawsuits that have dissuaded both domestic and international developers from pursuing condominium projects in favour of their less risky counterpart: apartments, which are not subject to the WCA.
The warranties require that Washington condominium projects be: free from defective materials; constructed according to sound engineering and construction standards; constructed in a workmanlike manner; and constructed in compliance with all laws applicable to such improvements.
These generously broad warranties leave developers in an unreliable situation that is difficult to insure. Even if a developer constructs a project with high standards, there is a high statistical probability that it will be sued.
Relatedly, developers should automatically factor a significant amount of attorneys' fees into their development budget because, in addition to the developer's own defense costs, RCW 64.34.455 provides that a court may award reasonable attorneys' fees to the prevailing party. This provision incentivizes condominium owners to engage attorneys who are willing to work on a contingent fee basis to litigate these claims. Even if developers have insurance that provides for defense and indemnity, they should still budget (at the very least) the amount of their deductible or self-insured retention for legal fees in the event of a claim.
And because not every construction defect lawsuit is covered by insurance, planning for the worst and hoping for the best is the right approach.
Before a lawsuit is filed, RCW 64.50, et seq., requires homeowners to provide written pre-litigation notices to construction professionals that contain a statement that the claimant is asserting a construction defect claim and a reasonable description of the alleged defect(s).
This notice provides developers with the opportunity to potentially negotiate a pre-litigation settlement. However, if the defect is not easily remedied by a cost-effective repair the owners' claims usually develop into a full-blown lawsuit.
Before pursuing a condominium development in Washington, Canadian-based developers should seek the guidance of an attorney licensed in Washington to discuss how to minimize their potential liabilities under the WCA by forming project-specific business entities in Washington; observing corporate formalities between their parent entities and project-specific entities; purchasing the correct types, limits and durations of insurance coverage for their projects; including liability-shifting provisions in their construction contracts with downstream contractors, suppliers, and design professionals; and, of course, hiring and managing careful, detail-oriented designers and contractors to build their projects. Together, these risk mitigation tools can considerably lower a developer's exposure to a budget-breaking settlement or judgment arising from a condominium development.
Canadian developers looking for new opportunities should evaluate the risks associated with Washington condominium projects early so they can reasonably mitigate future liabilities and capture cross-border development opportunities.
Loni Hinton is an associate attorney in Stoel Rives' Seattle office and practices with the firm's Construction and Design group. Send Industry Voices comments or questions to editor@journalofcommerce.com.