British Columbia's construction industry is urging Prime Minister Justin Trudeau to fight for the stalled Trans Mountain pipeline expansion.
Kinder Morgan announced on April 8 that it will suspend all non-essential activities and related spending on the Trans Mountain Expansion Project.
The project has wide support in the industry, with the Government of Alberta and at the federal level but has drawn criticism and massive protests from environmentalists, First Nations groups and other stakeholders.
British Columbia's NDP provincial government ran on an election platform questioning the need for the project and expressing concern regarding its impact on the environment. 
Kinder Morgan Limited (KML) chairman and CEO Steve Kean cited B.C.'s actions in opposition to the project as the prime mover for the suspension.
"As KML has repeatedly stated, we will be judicious in our use of shareholder funds. In keeping with that commitment, we have determined that in the current environment, we will not put KML shareholders at risk on the remaining project spend," Kean said in a statement.
"A company cannot resolve differences between governments.  While we have succeeded in all legal challenges to date, a company cannot litigate its way to an in-service pipeline amidst jurisdictional differences between governments."
Independent Contractors and Businesses Association president Chris Gardner said Trudeau must act immediately to get the pipeline built.
"By strangling Trans Mountain, the B.C. NDP government would throw away $5.7 billion in provincial tax revenue, $1 billion in municipal tax revenue, and the opportunities that come with 15,000 construction jobs and 189,000 person-years of employment," he said.  
"This decision will send a simple chilling message to businesses looking to start or expand major projects here – stay away from B.C. because you cannot rely on the government to honour its commitments or follow the law."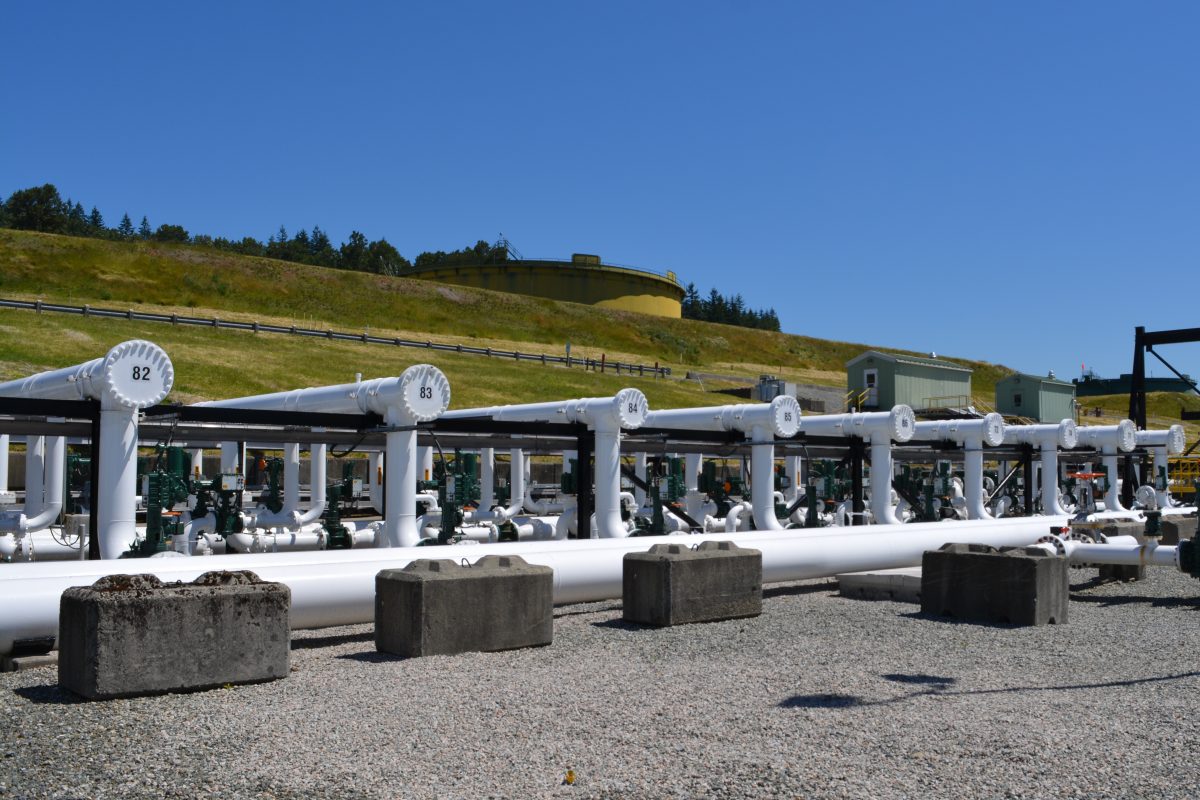 The pipeline was approved two years ago after a 29-month-long process and had 194 environmental and legal conditions attached, he added, but "deliberate and unfair interference of the B.C. NDP and Burnaby city governments saw the province and city hall actively engage in activities designed to deliberately terminate the project."
Progressive Contractors Association of Canada (PCA) president Paul de Jong also strongly objected to the suspension and urged the federal government to act.
"It's about time the federal government showed Canadians that it's willing to act in the national interest," he said. "Rhetoric won't save thousands of skilled jobs and billions in economic benefits that are at stake in communities along the pipeline. We need a government that's willing to put lawbreakers in their place, once and for all."
KML stated if an agreement is not reached by May 31, "it is difficult to conceive of any scenario in which we would proceed with the project. The time period for reaching a potential resolution is short, but necessarily so because of approaching construction windows, the time required to mobilize contractors, and the need to commit materials orders, among many other imperatives associated with such a large project."
British Columbia Construction Association president Chris Atchison echoed industry concerns and said trust in healthy investment in B.C. is at risk.
"It's essential for the stability and health of our businesses and communities that B.C. is trusted by investors – project commitments must hold," he stated. "Whether you're a tradesperson signing with a supplier or a government saying 'yes' to a major project, this is a fundamental tenet of business. While no one disputes that environmental safety is of paramount concern, the way forward is not to second guess. The way forward is to work together to ensure positive outcomes."
The B.C. chapter of the Association of Consulting Engineering Companies (ACEC-BC) also objected to the provincial government's conduct regarding the pipeline and said it is ignoring legal and scientific processes and hampering future investment opportunities.
"If investors cannot rely on a process that spells out what specific steps need to be taken for a project to proceed, especially for major projects that can take years to review and involve billions of dollars, why would they even consider future investment in British Columbia? While the announcement from Kinder Morgan is upsetting and frustrating, it is not surprising, as the decision is a logical outcome of the uncertainty created by the political posturing currently taking place in B.C.," said ACEC-BC president and CEO Keith Sashaw.
"What is particularly concerning about this situation is not just the potential economic impacts from eroding investor confidence in British Columbia, but the real and immediate economic pain that our industries will feel if other governments undertake retaliatory action. It's a double-edged sword, and it's dangling directly over the heads of families in British Columbia and beyond whose livelihoods depend upon jobs in the engineering, construction and energy sectors."