VANCOUVER, B.C — Fiona Famulak, who previously led the Vancouver Regional Construction Association, has been appointed president and CEO of the BC Chamber of Commerce.
"I have enormous respect for the BC Chamber of Commerce and am honoured and excited to lead the organization at such a pivotal point in its history," said Famulak in a press release. "The pandemic has reminded us of the importance of community, the power of collaboration and the need for courage to pursue new approaches to business.
"Our work ahead is to determine how to best serve the network of Chambers of Commerce and Boards of Trade, and the 36,000 businesses they represent, so that they not only navigate through the pandemic but are positioned to compete and thrive beyond it."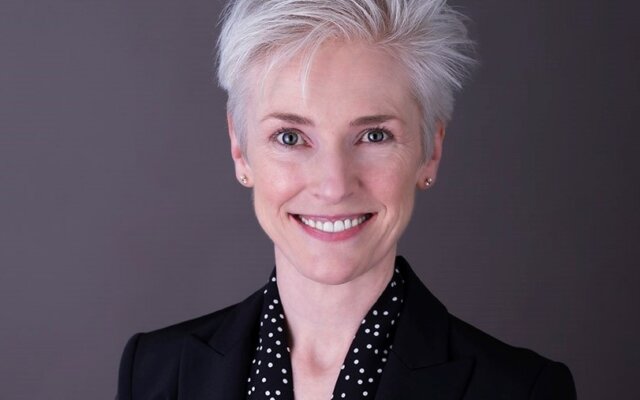 Famulak's experience includes working as president of the Vancouver Regional Construction Association and CEO of the Whistler Chamber of Commerce. Famulak also is a member of the Institute of Chartered Accountants of Scotland and a former small business owner.
The chamber stated Famulak will "help catalyze positive change for businesses across British Columbia as they navigate through and beyond the current challenging times."
She will also be tasked with advocating for the immediate needs of the provincial business network.
"Our board of directors, staff team, and our network are pleased to welcome Fiona Famulak as our new president and CEO," said Aleece Laird, board chair, BC Chamber of Commerce. "Fiona not only embodies a spirit of collaboration, which is in the DNA of Chambers of Commerce and Boards of Trade, but she brings extensive executive leadership experience, understands the power of our network to advocate for business, and has a proven track record for courageous and innovative change. With Fiona, we enter an exciting new chapter with sound leadership that will further strengthen our network as we work together to emerge stronger after what has been an incredibly challenging year for so many of our members."
Prior to Famulak, Dan Baxter, the group's director of policy development, government and stakeholder Relations, served as interim CEO.
Famulak was chosen after a search led by the BC Chamber CEO Transition Task Force with support from the national executive search firm Leaders International.