The City of Victoria has become one of the few jurisdictions in Canada that is asking builders to salvage materials from pre-1960 houses that are slated for demolition rather than have the material destined for the dump.
A new, phased-in bylaw was unanimously passed in June stating that a demolition permit will cost $19,500. If the permit-holder salvages at least 40 kilograms of wood per each above-ground square metre of floor area during deconstruction all of the $19,500 will be refunded.
The permit cost was set high enough to motivate action, says Rory Tooke, the city's manager of sustainability.
The first phase starts in September and applies to the demolition of single-family homes and duplexes built before 1960 that will be replaced with a single-family dwelling or duplex. Tooke estimates there will be about 20 such projects per year in phase one.
Phase two, to start in May 2025, again applies to the demolition of all single-family dwellings and duplexes built before 1960, to be replaced by multi-family housing, single-family homes or duplexes. That may represent about 30 to 40 structures per year.
North Vancouver unanimously passed a similar bylaw on June 16 that covers homes built before 1950. A $15,000 deposit will be refunded after 3.5 kilograms of lumber are reclaimed per square foot of floor space.
As well, in 2007, the City of Lethbridge, Alta. began a deconstruction initiative that started with the dismantling of an 1889-built hotel and included warehouses, a grocery store and a residential neighbourhood. At the end of the trial, waste from the equivalent of about 70, 2,000-square-foot homes was kept out of the landfill, with the remainder, 7.7 houses, landfilled.
In Victoria, pre-1960 homes were chosen for a specific reason.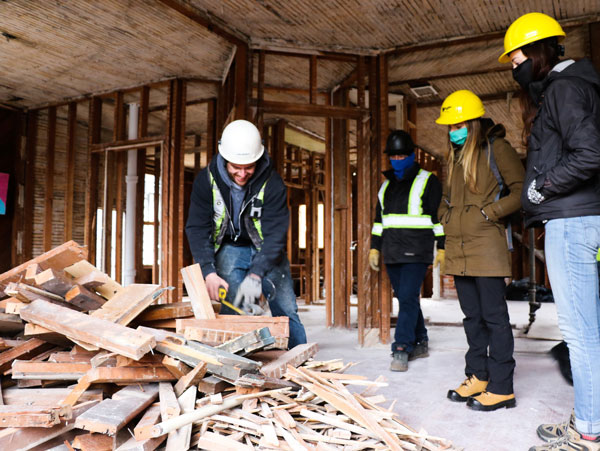 "It was the ultimate cut-off when construction techniques started shifting to less high-value woods," explains Tooke.
Pre-1960 home construction used old-growth fir, a quality, long-lasting commodity. By 1960, and beyond, more easily accessed, common products like spruce, pine and particle board gained traction.
Commercial projects were considered, but Tooke said commercial buildings are unique and require case-by-case evaluation. Salvaging materials at those projects also often occurs.
"We're not aware there is a huge value in the materials that are recovered," Tooke says.
Whereas a large beam from a 1920s home can be worth a lot.
The impetus for the bylaw is tied to the landfill that serves Greater Victoria.
Hartland Landfill has been expanded once and waste sent to the dump is forecast to jump by up to 40 per cent by 2040 unless meaningful changes occur.
The City of Victoria's mayor stresses the amount of waste headed to Hartland has to be slashed because if it has to be expanded another time, the cost to taxpayers will be huge.
"Hartland is filling up more quickly than anyone would expect," Lisa Helps says.
One lofty goal was for each Victoria resident to generate 125 kilograms of waste per year, she says. But in 2020, it was 400 kilograms for the year and for the first three months it had climbed to be on track for 430 kilograms per person.
The Zero Waste Victoria report stated the construction sector adds between 23 to 37 per cent of the Victoria-generated waste that's headed to Hartland.
The construction industry was involved in discussions to develop the bylaw and has been supportive, states Helps.
"This is not us dragging industry along," says Helps. "Industry is taking the lead."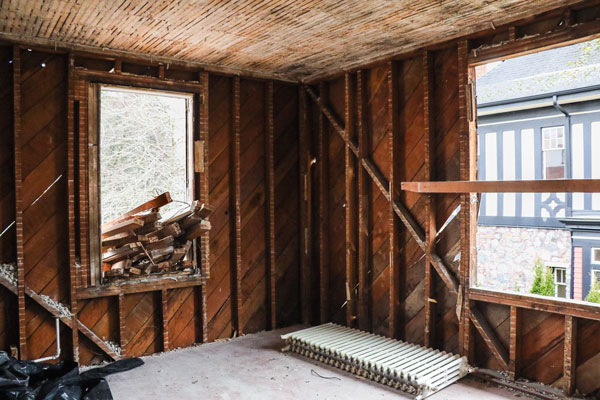 But the Victoria Residential Builders Association is concerned about the increased costs to builders and the time needed for deconstruction.
Dismantling a house can cost roughly $30,000 and take weeks while demolition carries a $12,000 price and can be done in a day or two.
The CEO of the Vancouver Island Construction Association (VICA) agrees the volume of material headed to the landfill must drop. VICA was one of the parties consulted by the city.
But Rory Kulmala says incentives, instead of fees, would be a better way to gain compliance. Building permit fees could be incentivized, for example.
"Their heart's in the right place, to reduce waste per person, but the industry is so sensitive to costs right now. Is this the time to layer on $20,000?" Kulmala asks.
While the fee for non-compliance may not be large, the cost will be passed on to the consumer.
"It's death by a thousand cuts," he says.
When a new family home has a $2-million price tag, the extra $10,000 or so to do the deconstruction and have the $19,500 refunded is negligible, Helps says.
Kulmala agrees old growth timber is a valuable, salvageable item, but on the flip side, there's a lot of material in pre-1960s homes that can't be recycled.
"When you deconstruct a building, what's really left?"
And finding companies that can do the work may be challenging. He says the idea sounds good, but is it practical?
Tooke says a market study found there are buyers for many of the salvaged items. Companies like Demxx and ReStore buy such materials for resale. Property owners can make deals with those doing the salvage work and there are tax advantages.
"But wood is the big one with value," Tooke says.
To ensure the rules are being followed, the city will ask for weigh scale receipts and staff will know who has a demolition permit.