As labour shortages continue to loom in Alberta, welcoming more immigrants in 2023 than ever before may be the solution.
"It's absolutely essential. It's one of the tools in the toolbox," said Minister of Trade, Immigration and Multiculturalism Rajan Sawhney in an interview with the Journal of Commerce.
"You can't grow the economy if you don't have sufficient power and capacity and labour in the workforce."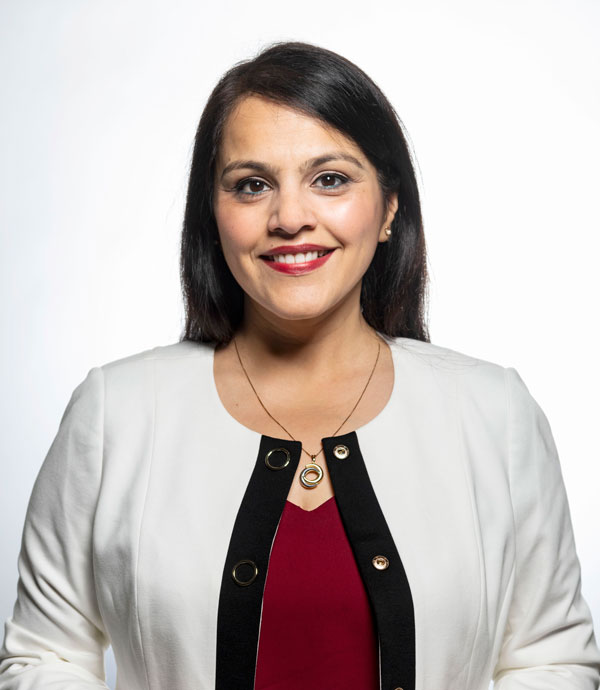 The minister's words reflect the attitude of the federal government, who earlier this year announced a plan to welcome a record setting 500,000 immigrants per year to Canada starting in 2025 to address worker shortages.
In 2022, Alberta saw more than 52,000 immigrants settle in the province, roughly 3,000 more people than were born.
Through the Alberta Advantage Immigration Program, the province has begun targeting workers with skills in high demand sectors as a means to reduce labour pains.
Provincial nominee programs (PNP) "are extremely successful programs, because we are able to recruit those individuals that we need that have a background that is in demand," she said.
Last year, Alberta welcomed 6,500 new workers into the province through the program whose numbers are set by Immigration, Refugees and Citizenship Canada.
The program was given a target increase just last week and will be aiming to bring 9,750 immigrants into the province through 2023.
"It's a 50 per cent increase," she said.
"It's a recognition by the federal government that Alberta is really in a crunch in terms of labour shortages."
Bill Ferreira, executive director of BuildForce Canada, said the shift towards selecting immigration based on labour needs is an "important move."
"As opposed to chasing the ideal immigrant with high levels of educational attainment and being fluent in both official languages, provinces are now saying, 'Where are the gaps in the labour force that need to be filled?'" Ferreria said.
"We anticipate that we're going to continue to see provinces using their PNP programs more directly to try and fill those gaps that have been identified in their provincial labour needs."
Ferreira said the need for immigration to ease construction labour shortages, though still important, is not as needed in Western Canada as in the east.
"By and large, the western provinces, with the exception of British Columbia have, over the next 15 years, as many young people coming into the labour forces as are expected to be exiting the labour force."
Sawhney said she initially sought to have the program's numbers doubled, from 6,500 to 13,000, but is satisfied with the 50 per cent increase noting it gives the province space to adjust.
"This will be the litmus test. How are we going to navigate with these increased numbers? We have to make sure we have capacity and things go smoothly. I think 9,750 is a good place to start. If we ramp up to 15,000 by year four, that would be fantastic."
Sawhney said immigration can "get a bad rap."
"People have all kinds of ideas on immigration but at the end of the day, in order for us to grow as an economy, it's vital."
Calgary's construction industry has been particularly hard hit by labour shortages, with the Calgary Construction Association estimating between 3,000 to 4,000 vacancies in the region and 93,000 across the country.
Association president Bill Black said he believes labour difficulties are here to stay.
"I don't believe they are transitional. I really believe that we are going to be in a constrained market for talent. It's going to have to be something we fight for," he explained.
Black, who immigrated from Scotland to Alberta in the early 1990s, said he believes immigration is key to fighting the labour shortage but the process has become overly time consuming and convoluted.
"They've got horrendous levels of backlogs and the turnaround time is utterly unacceptable."
He said the system for determining which workers can get in first needs to be rethought so the construction industry's shortages can be better targeted and workers with relevant skills fast tracked.
"If it takes me a year to get a person over from the U.K. that has qualifications I can't find here, that's unacceptable," he said, emphasizing construction projects can often last less than a year.
He compared the lengthy time it takes to immigrate to his experience entering the country.
"I came here on a six month return ticket. Once I got here, I then went looking for work," he said, adding he found a job in Edmonton.
My employer "called Downtown Edmonton and I had a work permit in 48 hours."
But Black said the problem is escalating as backlog's increase and the labour shortage gets worse.
"What makes this labour crunch different as well is every other profession and industry is scrambling for people at the same time as we are."