The price of constructing a new building to remain functional after a strong earthquake is not as much as many people might think, says a structural engineer who has done seismic building upgrades in Canada and earthquake-prone countries for 27 years.
John Sherstobitoff, principal and structural engineer with Ausenco of Vancouver, says it can cost one to four per cent more for a performance-based design (PBD) "to achieve post-earthquake functionality" than a building designed to code.
The seismic provisions in the building code allow for "controlled damage to dissipate the earthquake's energy with a target of providing life safety," says Sherstobitoff, a founding director of the B.C. chapter of the Earthquake Engineering Research Institute (EERI), an international non-profit group dedicated to earthquake risk reduction.
"A building may be damaged but the goal is that everybody can get out alive. The trouble is you may not be able to go back in that building."   
His cost experience to improve seismic performance is based on base isolation work he did with other engineers in the U.S. and Italy and his study on it for a new single-family house in Vancouver.
Similar percentage cost increases might apply to commercial or institutional buildings such as hospitals, he says.
In base isolated buildings, the building is supported and can move laterally on bearings and is "isolated" from the foundation and soil.
"There is very little of the earthquake's energy dissipated into the building," he explains.    
The one to four per cent top-up cost is based on a total building cost that includes other elements such as mechanical/electrical and architectural components.
He says there are many engineering variations on base isolation technology and supplemental energy dissipation technology — another means to dissipate the earthquake's energy without building damage — used around the world, but the technology remains on the sidelines in Canada.
Ausenco engineered the only base isolated building project in Canada, the seismic upgrade of a heritage school building for the Vancouver School Board completed in 2016. The Association of Consulting Engineering Companies — B.C. awarded the Strathcona School building project, which also included seismic upgrades and the renewal of two other heritage buildings, its top project of 2017.
Sherstobitoff says the technology is relatively new to the engineering and construction community in Canada.
"However, we have all the tools, all the construction techniques, all the analysis skills that we can build so our structures will remain undamaged," he adds.  
After the earthquake in Kobe, Japan in 1995, many new buildings were designed with base isolation and supplemental dissipation technologies.
One of the issues that keeps PBD from the mainstream, he says, is that few clients choose to pay the price to cost out both a conventional design and an alternate PBD that offers seismic protection and a higher performance.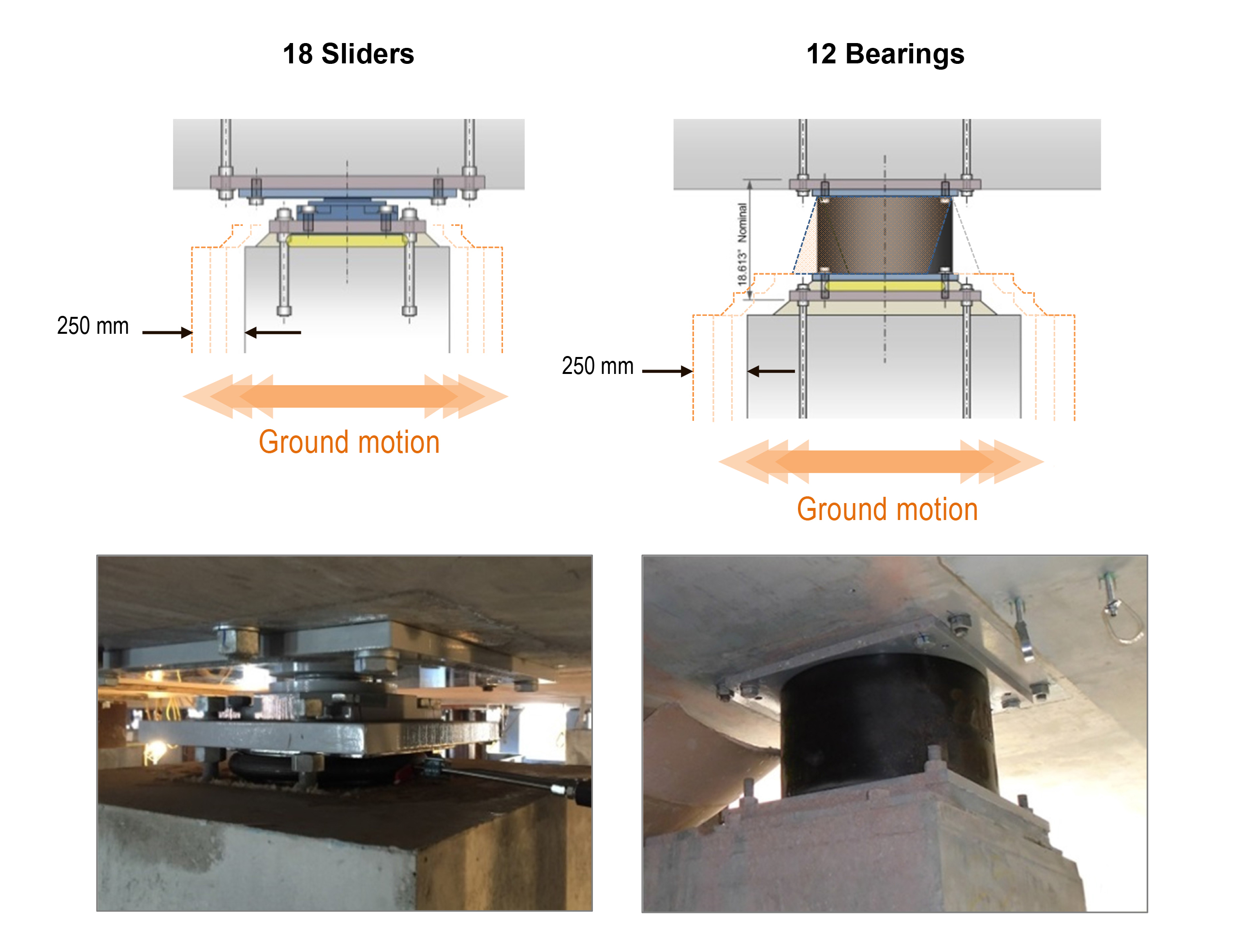 He says in large projects such as hospitals, a one per cent premium for PBDs might be achieved but the final price is project-specific, based on many factors including soil type and seismic hazard per location.
"You can specify different performance for different levels of earthquakes, such as different levels of damage (to no damage), different repair times and repair costs," he states. "The engineering industry is very sophisticated now where we can help clients determine that."
But even if a building can withstand an earthquake, questions remain about the reliability of the infrastructure around it – the roads, water and power, for example.
The Leadership in Energy and Environmental Design program has introduced resilience pilot credits, one for "passive survivability," where a building still has access to potable water in an extended power and heat outage, explains Jessica Shoubridge, a consultant in natural hazard and climate risk management and a director for EERI-B.C.
She says the time is coming for ratings systems that denote a building's resilience, including seismic safety. Building owners will then understand the value of performance-based specifications. 
"There is a U.S. resiliency council working on this kind of rating system now," Shoubridge adds.
Sherstobitoff points out the National Building Code (NBC) of Canada 2015 provides guidelines for engineers on base isolation or added damping measures for new buildings and he and others are working towards the potential integration of elements of PBD in the NBC 2020.
Shoubridge is assisting the B.C. Construction Association in organizing an event called Understanding Risk B.C. which focuses on increasing resilience in the built environment. It will be held in Victoria, April 16 and 17.