For the past five years, Kim Valliere and her team have lived through the challenges and rewards of bringing The Well, RioCan's most ambitious development in Canada, to life.
The massive mixed-use development in downtown Toronto includes office space, retail space, food services and 1,700 residential buildings bordering Front, Spadina and Wellington streets.
Now, Valliere, RioCan vice-president of development construction, and her team are preparing for the development's final stages.
"As we get closer to the completion of The Well, there's buzz about retail tenants and how I'm pushing all of the contractors off, how we are going to stage the opening and operation of the site. I'm extremely excited," Valliere says.
Guiding the project through a global pandemic, union-wide contract negotiations and strikes, unprecedented supply chain factors were unprecedented hurdles.
"It's been a long road to completion and people get worn down, but the buzz about the openings is like a breath of fresh air," she adds.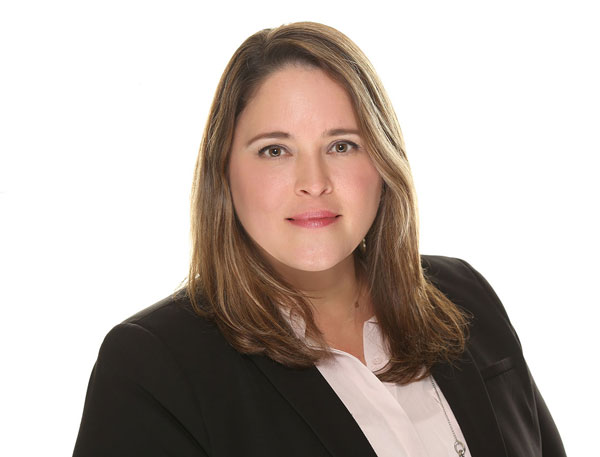 Valliere says her team is "a lean machine" that focuses on RioCan's portfolio across Canada.
"It makes every day an exciting day. We've had upwards of 900 people onsite at The Well at any given time. My day-to-day focus is not just The Well, however. It's running our teams and developments across the country."
Valliere studied architecture at Toronto Metropolitan University but found her true passion in project management.
She worked for a small consulting firm before she was hired by RioCan 20 years ago.
In addition to scheduling and budgeting, she's involved in the entire development process, from assembling the team to pulling together all aspects required to create a development.
Her team oversees $400- to $500 million in commercial, residential and mixed-used developments a year.
Although there's not another project of the scale of The Well currently, "we do have a lot of exciting projects across the county and it's about refocussing part of the team into other projects and applying those lessons we learned from The Well."
What were some of those lessons?
For one, they realized how important it was to track shipping containers of materials from overseas due to supply chain issues.
She also says the team worked well to achieve co-ordination and consistency with key engineers and trades, and that will continue.
Enwave designed and installed a state-of-the-art thermal storage facility underneath The Well that has a two-million gallon capacity and will act as a thermal "battery" at night to store energy during off-peak times, relieving strain on the electrical grid, as well as supply low-carbon heating and cooling.
Valliere says her team will continue to look for innovative or sustainable opportunities for RioCan projects.
"RioCan used to be much more retail-focussed, but has evolved to the mixed-use space and what I like is how when we approach a new project, we approach it from the lens of building a community, not just how do we plunk in a tower," Valliere says.
What also has evolved is gender representation in her industry.
Two decades ago, she was often the only woman in the room or construction trailer, but now there are many and more than half of her own 16-member team is female.
She is a founding member and co-chair of RioCan Women's Initiative Network (WIN) that supports and mentors women in the industry. In the past five years, more than 2,000 people have attended WIN events that have brought in speakers, recently Manjit Minhas of Dragons' Den, and raised money for charity. RioCan also has mentors within its own organization.
"We (WIN) have had numerous workshops and speaking panels where we bring in industry experts or people from a related conversation. Engagement starts with a conversation and we'll hear comments like 'I didn't know. I didn't realize' from attendees when they learn about the opportunities," she says. "With these events, we make sure the focus is not just women at the table. We need fulsome representation and support from everyone. Women who come to these events are interested in construction or development and might have been reluctant to explore opportunities, as they didn't realize the industry is as open and accepting as it is."
One of this year's WIN themes is looking at language in contracts to make sites more welcoming and inclusive, by changing gender-based terms like "manpower" and "man hoist."
"It's an interesting point in time in the industry. We've all heard the reports of the skilled trades shortage. The industry can't handle the amount of work coming down the pipe," says Valliere. "I truly feel we have an untapped resource in women and by adding them into the mix or making it more accessible for women to be involved in construction is part of the solution. A good first step is to make sure we're talking about it."