As the construction industry booms in B.C.'s north, one job placement agency has found a way to help Scouts Canada and give jobseekers a taste of the trades in Prince George.
Kopar Administration, a placement agency that provides job search and life skills training in provincially or federally funded programs, is expanding its Bunkhouse Build program. The program is being funded by the Ministry of Social Development and Poverty Reduction.
Program participants spend 12 weeks framing and roofing, installing insulation, siding and windows and electrical and plumbing mechanical systems for Scouts Canada bunkhouses. 
"No construction skills are required," said Ken Newell, operations manager with Kopar. "They get to build it from the ground up."
He explained anyone with an EI claim in the last five years, more than $2,000 in insurable earnings, or who wants to learn about the trades can enroll. Those who complete the program will receive certificates in WHMIS, first aid, fall arrest and the BC Construction Safety Alliance's construction safety training program, SiteReadyBC.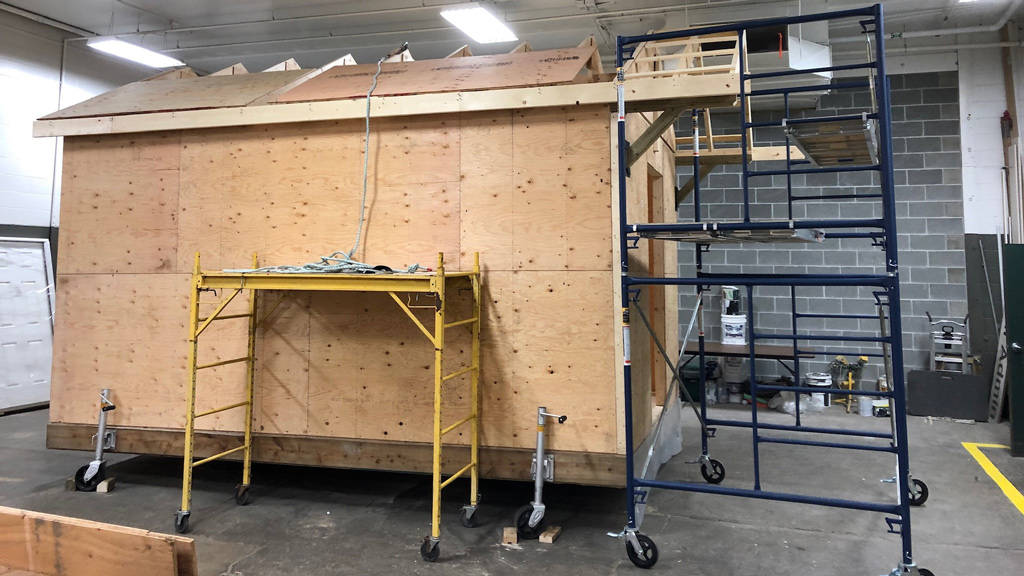 "We really try to make sure we cover as many things as we can," said Newell, noting the program also features guest sessions with local employers. 
This year the program is aiming to have 48 participants and build eight bunkhouses. This is up from the six bunkhouses that were built last year. 
Newell explained the skilled work shortage is having a major impact on northern businesses. 
"There is a strong shortage of skilled tradespeople in B.C," he said. "We have seen this even throughout COVID. Employers are looking for staff and workers for different projects. Construction is big in B.C., particularly up here."
He noted there has been some slowdown in southern parts of the province, but the north remains as busy as ever.
"Companies have been not able to take on contracts because they were not able to find workers," said Newell. "We are trying to get more people into the trades to help with this shortage."
He noted that not only does the program give participants a taste of various construction tasks, but it connects them with future employers during the weeks of building.
Follow the author on Twitter @RussellReports.