Metal sculpture artist Kevin Stone fondly remembers playing drawing games with his uncle and father when he was a child.
"My dad was always what I'd call a doodler, he used to doodle all the time. We'd play drawing games where one person would put a scribble on a piece of paper and then the next person would have to turn it into a drawing," said Stone, recalling the foundations of his artistry.
And now, nearly five decades after playing scribble games, Stone has found himself with a much bigger canvas for his artistic ambitions than a piece of paper.
Stone creates metal sculptures for a living, with his projects often reaching 50 feet in length and weighing up to eight-and-a-half tonnes.
Keeping the trades alive
In recent years, Stone has found new meaning to his work as a metal artist in inspiring others, particularly students, to pick up a blowtorch or a hammer and get into the trades.
"We open our studio several times a year and we bring in the local high schools and the trade classes and the Grade 12 shop classes to tour our work and to talk to them about their interest in getting into the trades," he said.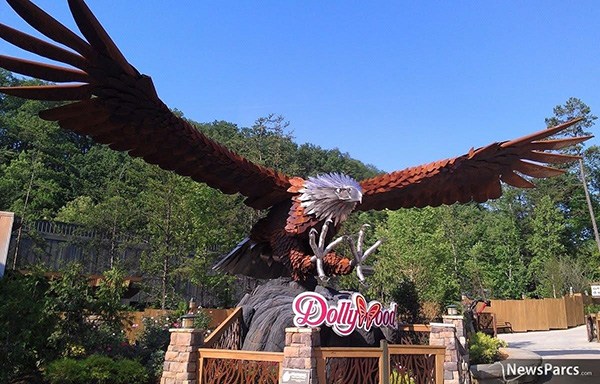 "I'm hoping to pursue that even more by possibly starting up some metal shaping classes on some older metal shaping techniques."
Stone said something that makes his approach unique is his lack of reliance on digital technology.
"I don't work with computers. I do everything by hand and I do everything visually."
His traditional training and reliance on manual technology means Stone still uses many techniques and tools that are fading from the industry – techniques he wants to pass on to younger generations.
"I work with the apprenticeship board here in B.C. and I really try to push some of the lost techniques that aren't being taught anymore like metal shaping," the 53-year-old said.
"Bodywork has changed so much over the years. You've gone from hammering out dents and shaping metal too bolting on plastic or gluing on plastic quarter panels.
"The students that are learning the trades now aren't learning the trades that were taught 20 or 50 years ago. So, I would like to keep those types of trades, of tools and skills alive."
The art
The Chilliwack, B.C. artist started metal sculpting in 2003 when one of his former bosses asked him to make a metal gargoyle to show off the skills of his workers. From there he found himself gaining commissions before taking a hiatus to focus on his other passion, autobody work.
But with encouragement from his wife, Michelle Stone, he started to get back into his art just before the pandemic struck.
"I did a big 30-foot mirror polished stainless-steel Falcon for a show. And then COVID hit, and the show was cancelled and I had this $100,000 bird that I was stuck with. That was pretty discouraging," he said.
As the falcon struggled to take flight, Stone received a phone call.
"I got a call from Dollywood. In 2011, I built a 55-foot eagle for Dolly Parton, and there was a guy standing in front of it. He phoned me up and said he wanted one," said Stone.
"I told him I could build anything and he said, 'How about a Game of Thrones dragon?'"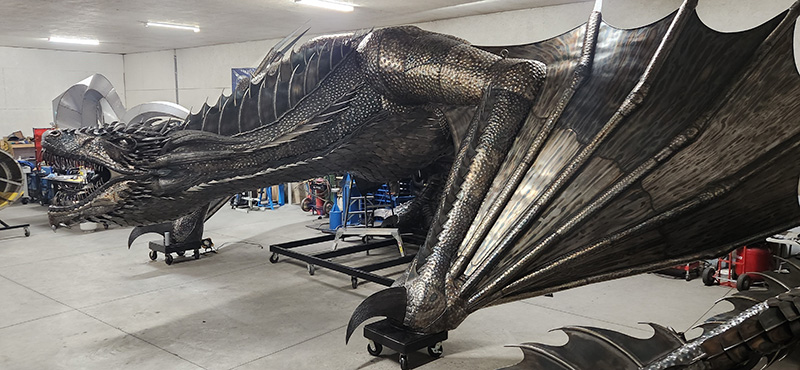 Enter Drogon, Stone's massive metal sculpture of the fantastical reptilian from the hit HBO drama.
Drogon is 55-feet-long, its tail extends 30 feet into the air and its head is eight feet off the ground as the client wanted it to be hunched. The piece weighs around 15,000 pounds and its unfurled wingspan nears 100 feet.
Drogon even breathes fire. Stone installed a powered propane "poofer" system inside the statue.
"It's basically like a propane cannon. It's used on a car battery, 12-volt actuators. I've set it up on a remote key fob using an alarm system from a car."
The tools
While Stone uses a variety of tools to get the job done such as planishing and speed hammers, there is one he considers his best friend.
"Almost everything I make is done with a great big 10-gauge Makita power shear," he said.
"All the sheet metal is cut with that, all the feathers are cut with that, all our templates are cut with that. That tool alone has made me hundreds of thousands of dollars over the years."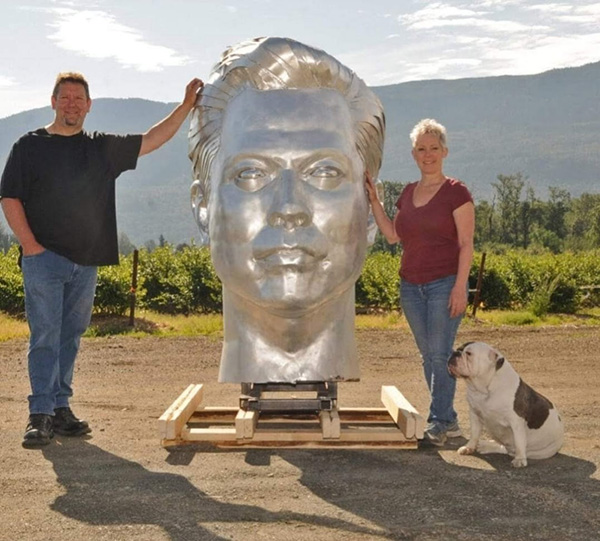 Being the traditionalist he is, Stone also said he can frequently be found with a piece of steel on his knee, using his hands to bend it into a needed shape.
He also prefers to use stainless-steel to prevent weathering but often uses regular steel as per his customers price points.
Stone's next project is his largest yet: a 55-foot-tall stainless-steel Tyrannosaurus Rex.
Stone said the dinosaur is almost complete, weighs more than 17,000 pounds and was built with more than $90,000 worth of material.
Stone's Instagram account has more than 90,000 followers, his TikTok has more than 300,000 and his YouTube channel is steadily growing. You can connect with him on social media or via his website.
Follow the author on Twitter @JOC_Evan.