Across the country, the issues impacting construction were, in many ways, intrinsically linked in 2022.
Where one challenge presented itself, a ripple effect quickly followed.
There were supply chain issues, a severe lack of skilled trades to carry out needed projects and labour strife impacting manpower on jobsites.
In B.C., the devastation left behind from atmospheric rivers in 2021 continued to cause disruptions in 2022.
All of these elements created a perfect storm for the industry as you'll read in our Journal of Commerce top issues breakdown.
Project delays, cancellations and supply chain chaos
Throughout Western Canada inflation, a lack of supply for various materials and skyrocketing costs derailed projects and created an unsteady climate for construction.
Atmospheric rivers in B.C. in late 2021 and several storm events in 2022 crippled essential links and left the province to carry out emergency repairs in already challenging times.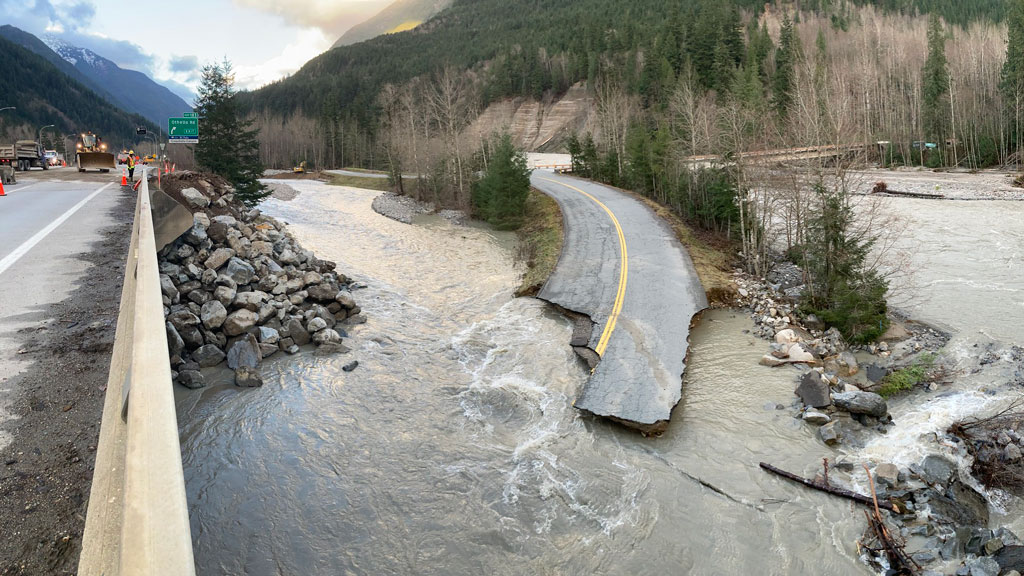 In January, an Independent Contractors and Businesses Association (ICBA) survey of its member companies found the majority of firms saw supply chain issues as a prime concern.
The survey showed 76 per cent of businesses were taking more time to source construction materials for projects.
"Contractors are experiencing delays and challenges on a scale not seen in decades as they try to get the supplies they need to complete the work they have on the books," ICBA president Chris Gardner said.
And the pressure was felt among many projects in the province and beyond. Construction costs sent TransLink back to the drawing board for Burrard Station upgrades, which are part of the SkyTrain transit project. In July, the Province of Alberta halted upgrades to the massive Deerfoot Trail project in Calgary determining it was not "economically viable" as a P3.
Chris Atchison, president of the B.C. Construction Association, said supply chain disruptions and escalating costs of goods were worse than he'd ever seen.
It's an issue that isn't likely to go away overnight as we head into 2023.
For a full look at our supply chain coverage click here.
B.C. trades certification – Red Seal or red tape?
Early 2022 saw a big shift for skilled trades in B.C. with the re-introduction of certification along with a new crown agency coined SkilledTradesBC.
Effectively replacing the Industry Training Authority, SkilledTradesBC's role is overseeing the training requirements for apprentice and journeyman workers in 10 trades, including industrial electricians, heavy duty equipment technicians and gasfitters.
Under the new certification program, workers would have at least one year to register for apprenticeship programs or take an exam to get certified.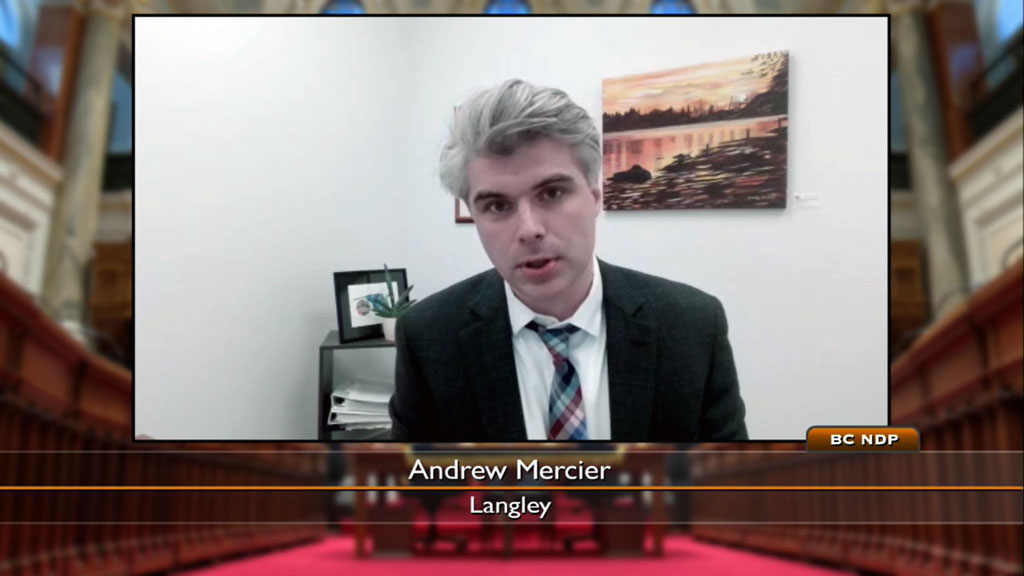 The move was met with praise and criticism from industry stakeholders. Some feared it wouldn't help the backlog of apprentices looking to complete their needed requirements.
They had hoped the focus would continue to be on apprenticeship funding and completion rates.
In early December, B.C. essentially re-announced the program, stating there will be seven trades designated for certification at the beginning of the process.
This news was mostly received with open arms from the industry.
Prompt payment progress…except in B.C.
Prompt payment has been a hot topic of conversation in many construction circles over the years, but 2022 saw major movement in Alberta and Manitoba. British Columbia, however, seemed to take steps backwards.
While there are still some kinks to be worked out, the Alberta Construction Association was pleased with the progress seen by the provincial government.
Essentially the Prompt Payment and Construction Lien Act is now in force and imposes rules around timing of payments as well as creates a streamlined adjudication process for disputes related to payment or work performed.
In Manitoba, there was similar praise for the government's action on prompt payment. Its legislation,
known as the Prompt Payment for Construction Act, was announced in April 2022.
But it was B.C. that made prompt payment headlines, though for all the wrong reasons.
Construction advocates had written the province letters, supported a private members bill, urged the BC Law Institute to address prompt payment during its lien reform efforts, had ongoing meetings with government officials, met with the premier, produced podcasts and even broadcast radio ads on the issue. 
However, there has been very little movement on the file.
"We are aware of requests from within the construction and skilled trades community for prompt payment legislation in B.C. and are meeting with other jurisdictions through the Prompt Payment Working Group to learn best practices and monitor the impacts of prompt payment legislation in other jurisdictions," said a representative for the Office of the Attorney General in July.
That explanation didn't go far enough with stakeholders.
Donna Grant, Vancouver Regional Construction Association president, said they were told to expect legislation to be tabled this fall. 
"We are not asking the whole industry to shift to Bitcoin, we are just asking for our members to be paid in a timely fashion for work they have done," she said.
A new B.C. cabinet was recently announced, with a new premier at the helm with David Eby. It has sector leaders hopeful change could be on the horizon.
Coastal GasLink attack and project hurdles
While the Coastal GasLink pipeline recently marked the 80 per cent completion mark, the project was far from smooth sailing in 2022.
In February, Calgary-based TC Energy, the group selected to design, build, own and operate the 670-kilometre-long pipeline, announced it would be significantly over budget and deliver a delayed completion date.
The head of corporate development Bevin Wirzba stated TC Energy was at odds with LNG Canada over projected cost increases and schedule delays. The company previously blamed permit delays and the impacts of COVID-19 for the issues.
Just days after that announcement, a violent attack occurred at one of its work camps.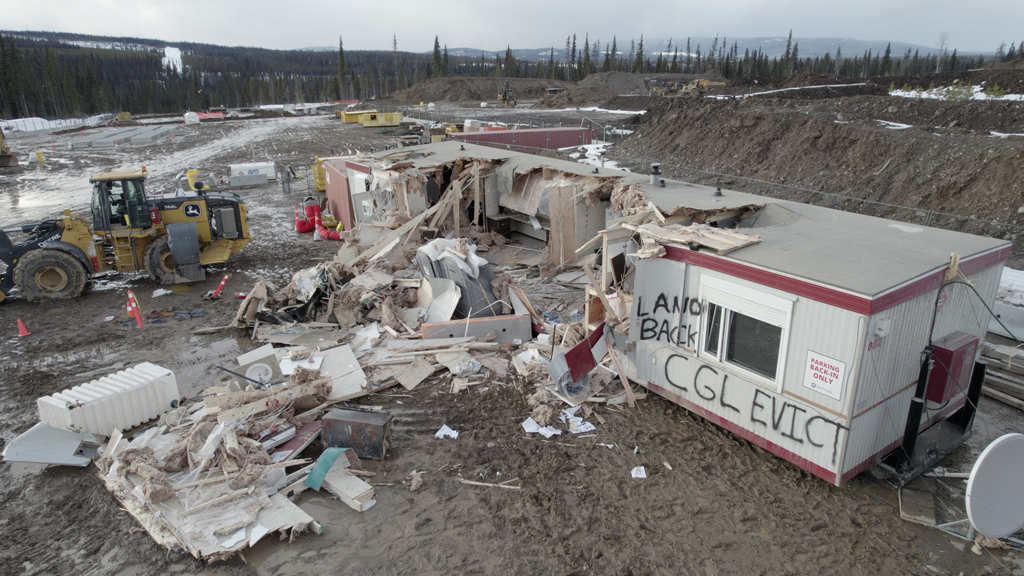 On Feb. 17, RCMP said they were called to a site in Houston, B.C. following reports of an attack against security guards and damaged property. Before getting there, officers were stopped on the road by a fire where a group allegedly threw smoke bombs and flaming sticks, injuring one officer.
Police said as many as 20 people may have been involved in the attack, some of them carrying axes. Coastal GasLink said there were no physical injuries to its workers.
In July, TC Energy reached a "milestone" settlement with LNG Canada "that settles all outstanding disputes" and allows for the "safe and timely execution of our largest LNG-linked project."
During that announcement, it was unveiled the pipeline's new cost stood at $11.2 billion, versus $6.6 billion forecasted in 2021.
Circling back to the camp attack, in early December the ICBA announced it is working with Crime Stoppers to offer a $100,000 reward for information on the crime.
Worker shortage no longer looming, it's here
News of a worker shortage is not shocking, but in 2022 the impacts were really felt.
In April, the British Columbia Construction Association released one of its stat packs that stated
despite an increase in project spending to $134 billion, the number of employees in the industry dropped across all trend milestones: a two per cent decrease year-over-year, a nine per cent decrease compared to pre-pandemic levels, and a five per cent decrease against the five-year marker.
Further exacerbating the problem were massive challenges in the concrete sector.
In May, about 160 Rempel Bros. Concrete ready-mix drivers/plant operators went on strike. Shortly after, 110 Ocean Concrete employees and 24 Allied Ready Mix Concrete employees refused to cross picket lines.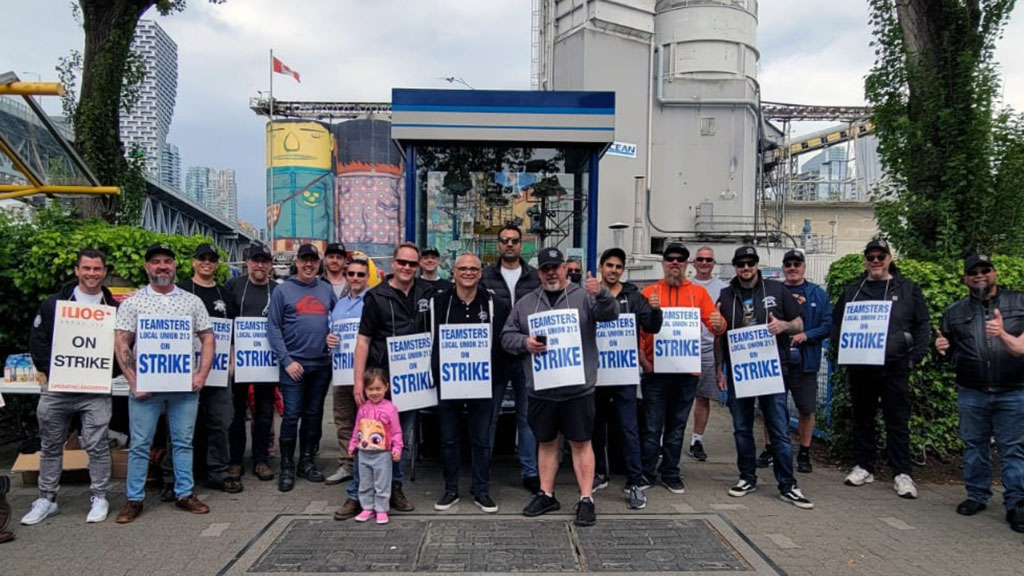 What led to the strike involved working hours, missed breaks and wages. It was eventually resolved by the end of June.
However, compounding the problem was that one of the ready-mix plants in the Lower Mainland experienced a fire that halted production in June.
Mental health and tackling substance use in the trades
The opioid epidemic in B.C. and across Canada has been amplified by the pandemic.
But several initiatives are trying to combat the problem and rid the stigma that it's not OK to seek help.
This past summer, the B.C. and federal governments moved to decriminalize drug possession, a decision construction leaders supported.
It would grant a three-year exemption under the Controlled Drugs and Substances Act to remove criminal penalties for people who possess a small amount of certain illicit substances for personal use.
More industry resources were made available in 2022 for those in the sector, but the ICBA's Gardner emphasized there was a "tsunami of mental wellness challenges," with 55 per cent of employed individuals in B.C. who die from an opioid overdose connected to the industry.
A nine-minute YouTube video called Building Hope: Substance Abuse in the Trades was also unveiled in 2022. It was funded by Health Canada, the Community Action Initiative in B.C., the City of White Rock, and Sources Community Resource Centres. Specific trades workers were featured in the video telling their firsthand stories.