With retirement set to be the biggest cause of labour loss in the coming years, it is more important than ever to ensure young people know about opportunities in the construction industry.
And the British Columbia Institute of Technology is looking to give students that exposure with its new ACE micro-credential program.
The program presents a new "co-ordinated sector-based approach for a potential new educational pathway into the construction industry," said Adam James, principal architect with Ryder Architecture, at BUILDEX Vancouver recently.
The program is called ACE – Entry skills for Architectural, Construction and Engineering Fields Microcredential and will launch this summer as a pilot program open only to students from select Metro Vancouver schools with plans to expand should it prove successful.
Through the program, some 16 to 20 students fresh out of high school will spend 120 hours during the summer learning essential skills and getting hands on experience with some of the most vital aspects of the construction industry.
After the 120-hour summer program, students will be enrolled in a 12-month industry paid internship. At the end of the 12-month internship students will receive an academic certificate from BCIT.
The 120-hour summer program and 12-month internship have been entirely funded by industry members.
A number of companies have already stepped up to help fund the program, EllisDon among them.
Daniel Murphy, vice-president of preconstruction with EllisDon, said one of the strong aspects of the program is it can expose construction to a new audience.
Where similar programs provide opportunities for students already enrolled in construction related schooling, ACE gives kids just out of high school a chance to engage with an industry they may be entirely unfamiliar with, he said.
"Get in front of them early, get in front of them before they've been swayed by other industries," Murphy said.
"For a group of people that might not have really considered a career in construction, in the broader industry, you've given them a lens and then hopefully you're changing their minds and bringing that additional pool in to support the industry."
He said ACE is an important program for battling the industry's labour shortages, pointing out that EllisDon is currently looking to hire a five to seven per cent increase of its workforce in B.C.
Students can continue after the program with a two-year diploma or a four-year degree. However, only the summer program and 12-month internship are paid for by the industry.
After the program, students have built-in flexibility for where they would like to go next.
"Once they finish the certificate program they have a number of options just at BCIT. They can go and do civil engineering, architecture or construction management," said Oleg Lungu, instructional development consultant with BCIT.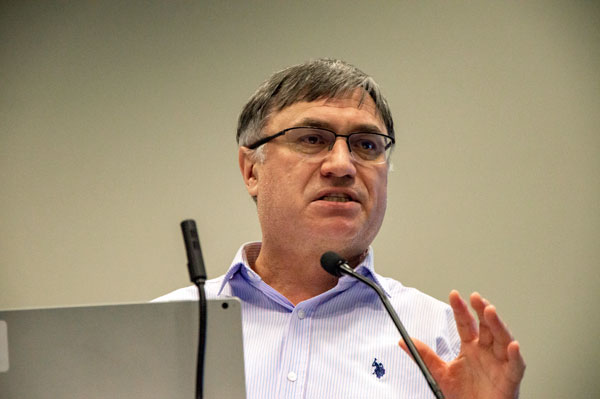 One of the focuses will be giving students a variety of real-world experience outside the classroom.
"One of the challenges that we have seen is that sometimes you have great students that finish brilliantly in their engineering program, but they don't have enough exposure – how it works, how the process works with the architects, how it works with the trades," said Lungu.
"The way we see it, the students will do six months in an architectural office and six months either in a construction company or engineering company (after the summer program)."
The summer program has been structured to counter the difficulty of applying theory to real world scenarios, with students engaging in all the aspects of an actual construction project happening in Vancouver.
"I don't know if I can mention the building right now but it's a real building," Lungu said.
The program will have students working with the digital model of the building through Autodesk Revit as well as being onsite.
The ACE microcredentiual is based on PlanBee, a similar program started in 2013 in the United Kingdom by Ryder Architecture and Gateshead College.
After the U.K government introduced strict new targets for the construction industry, Ryder realized "the need was to invest in smart construction and digital design, which became a big mandate for the industry, bringing forward more research and innovation, reinvigorate the image of industry and increase the capability of the workforce," James said.
This led Ryder to focus on one key question: "Who will deliver the built environment of the future?"
Ryder thus set out to introduce work-based learning earlier in young people's lives whereas it traditionally occurs towards the end of an undergraduate or post-graduate program, James said.
A decade after its inception, PlanBee has some 40 construction companyies contributing to its success, providing paid internships for students and bolstering the industry's workforce with hundreds of students having graduated and gone on to work in the field, James said.