Jill Rydall considers herself fortunate to have had the support of her parents when she was young to pick up a hammer and bang a nail.
Hesitant at first, her father Barry, a carpenter by trade, caved to her enthusiasm for construction and took her along on weekend jobs. Once he even put her in charge of operating a hydraulic jack with a crew under the house during the construction of an addition. She was only about 12.
"He was my mentor. He taught me the trade."
Rydall, 58, who has spent her working life in construction or teaching it to young people, is now professor and instructor of building construction at Canadore College in North Bay, Ont.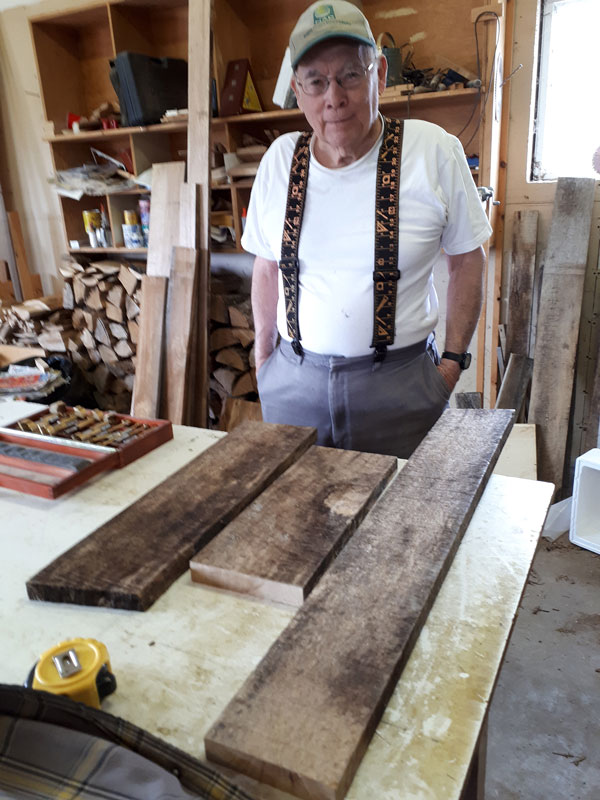 While most girls don't have the kind of construction experiences growing up that Rydall did, the opportunities for women in the field are growing.
"I think that contractors are much more open to having women on their jobsites today," she says. "At the end of the day they want someone who will be dependable and work hard. It does not seem to matter if they are male or female."
She credits social media as a positive force for women. It can open doors for them to meet with others through online chat groups, Facebook is an example, and share work experiences in the trades.
"It's women supporting women."
Social media platforms also offer women opportunities to present or watch videos on tasks and procedures in their trade. A female roofer who does regular roofing videos on TikTok is a case in point.
"She's a role model," says Rydall, adding it's the type of exposure that helps women of all ages and even their parents realize construction isn't just for men.
Rydall adds social media campaigns developed through colleges and training institutes promoting women in the trades can help to dispel myths.
While the industry has come a long way, women still face hurdles because of their gender. The design of power tools and personal protective equipment are examples. PPE manufacturers are improving designs for women but they still focus many products to men. Safety harnesses that fit female forms is an example.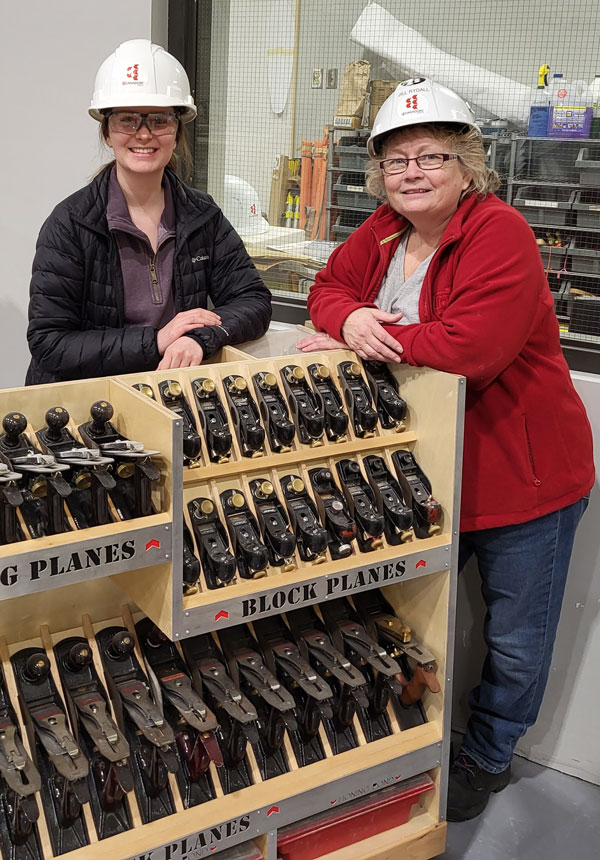 As for power tools, she says many manufacturers don't take into account the physical size differences between men and women when designing their tools. Most circular saws, for example, fit the average man's hands, but for anyone with small hands it can be tricky to reach the safety and then the trigger in one quick motion.
"I'm not suggesting they design a bunch of women's tools. I am just saying that manufacturers should be mindful when designing their tools that some people (even men) have small hands," she adds.
Rydall is optimistic that the percentage of women in the trades — which has hovered around three to five per cent for many years — can reach 10 per cent in five or so years in northern Ontario. In the past two or three years, she's seen an uptick in women in Canadore's apprenticeship Levels 1-3.
While an expectation of hitting a 10 per cent target is overly ambitious to some industry observers in southern Canada, she says it is realistic in the north where women, especially in rural areas, are more apt to be exposed to hands-on activities such as construction at a young age.
Canadore conducts recruitment drives throughout northern Ontario and has had success with drawing women, including those from Indigenous communities, into the fold. It often starts with a pre-apprenticeship class. The college instructs about 45 apprentices annually in Levels 1-3.
Rydall first came to Canadore College as a shop technologist, demonstrating safe tool operation and the construction of such projects as stairs, framing, formwork and interior/exterior finishing. She had other teaching experiences in southern Ontario before returning to Canadore as an instructor in carpentry apprenticeship and as a teacher in the college's building construction technician program and co-ordinator of all building programs.
"I have had good experiences along the way but I know some women do have terrible experiences in this work. Maybe I wouldn't be where I am today if I had them," she states.